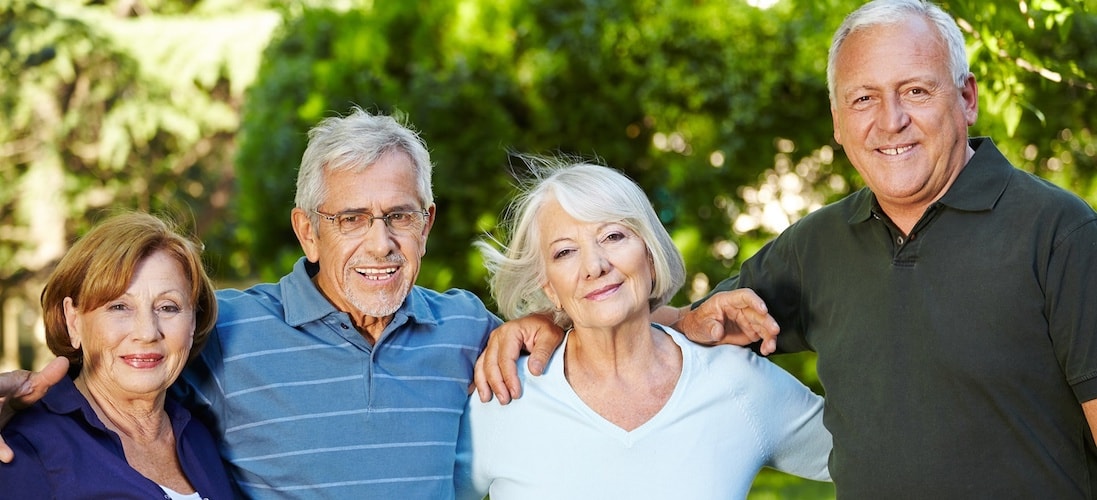 A Guide to Senior Housing
As older adults plan for the future, it can be overwhelming to navigate the wide variety of senior living options available today. Whether you are looking to lead an active, independent lifestyle in a retirement community or need the help with daily tasks and medication management that an assisted living community can provide, it is important plan around your individual needs as they are now and how they may develop overtime. After all, planning for future needs when choosing a senior living option can provide you or your loved one comfort, care and peace of mind.
Making the Right Choice for the Future
Senior living options are categorized by the level of care available to residents within each community. The first step to choosing the right senior living community is to identify your current needs, considering physical abilities, health or home safety concerns, and finances.
The different types of senior housing options include:
Independent Living
Moving into an independent living community is ideal for seniors who are seeking to downsize their current homes and enjoy an active, maintenance-free lifestyle. With a wide variety of living options available to meet your needs, independent living homes can range from apartments to townhomes and even cottages or condos. Individuals looking to move into a retirement community's independent living homes do not need daily assistance with health care needs, but have peace of mind knowing that if they do, care is available.
Assisted Living
When seniors face an increase in their health care needs but do not require the high level of care provided in nursing homes, it may be time to consider assisted living. An assisted living community offers around-the-clock care from a professional medical staff while still encouraging independence through activities and social events. Daily services in this type of community include medication management, laundry and housekeeping, assistance with dressing and bathing, as well as all the amenities of an independent living community.
For seniors who may not wish to live alone, some assisted living communities offer " companion living," which brings two residents together to share a suite. Living with a roommate in retirement can offer financial aid and relieve any feelings of loneliness or isolation while still receiving the full level of care you need.
Memory Care
Many assisted living communities offer specialized services for those with Alzheimer's disease or other related dementias in a secure neighbourhood or wing. In a memory care neighbourhood, residents receive the same type of care as those in assisted living, along with additional services customized for the individual resident based on the stage of the disease. These communities put a higher focus on each resident's personal needs, with 24-hour support and structured programs that focus on physical, cognitive, creative, sensory and spiritual activities to enhance socialization.
Skilled Nursing and Palliative Care
When seniors are affected by injury, disabilities or chronic illnesses, 24-hour care is often needed to assist in the management and recovery stages. In a skilled nursing home, a professional team of physicians, registered nurses, physical, occupational and speech therapists provide around-the-clock care with the goal of restoring the highest level of independence possible.
Palliative, or hospice care, provides comfort and assistance to ensure the highest quality of life possible throughout the final stages.
Respite Care or Short Term Stays
Respite care services offer short stays for seniors to provide a temporary break in caregiving duties for family caregivers. During their stay, seniors using respite services are given a comfortable room in an assisted living community, where they are provided all the services and amenities the residents enjoy, and family caregivers receive peace of mind knowing their loved one is safe while they are away.
Experience a Variety of Care Options with Symphony Senior Living
Symphony Senior Living offers a variety of senior living and healthcare options in Canada. To learn more about our exceptional senior living services at Symphony, contact us today or find a community near you.