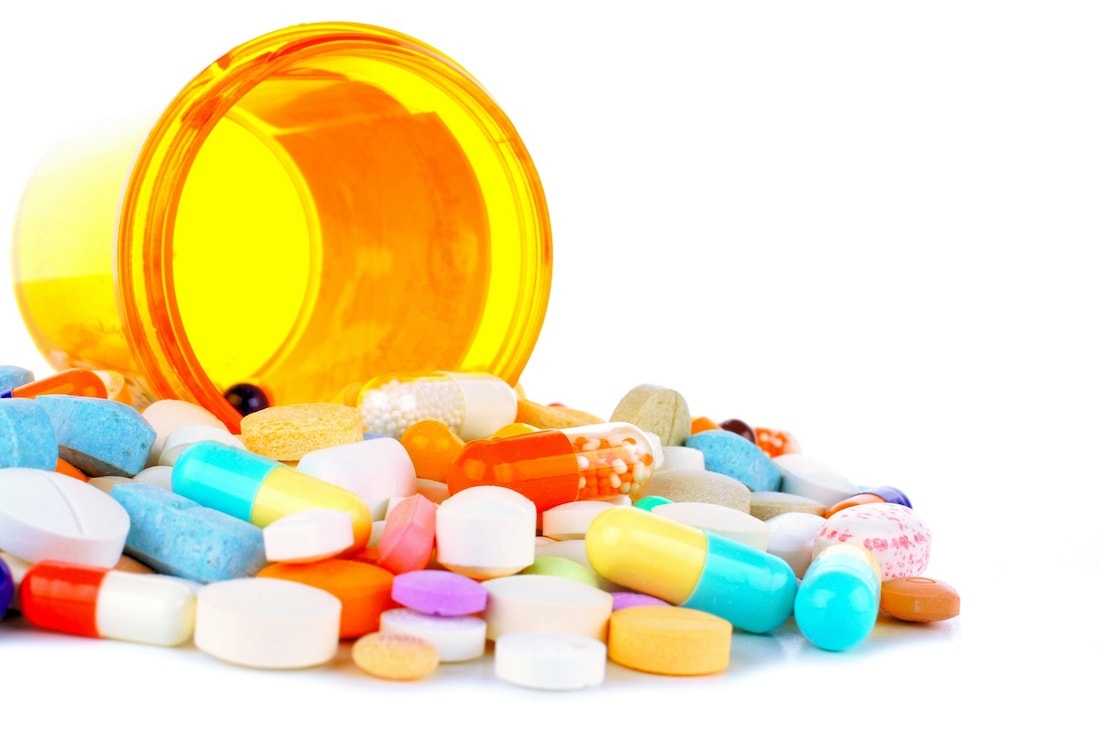 Medication Management for Seniors
As you age, it's often necessary to rely on a variety of medications to enjoy the highest quality of life possible. Recent studies reveal that the average person over the age of 65 takes between two and seven prescriptions every day for various chronic conditions. When you add in the fact that most seniors also regularly take some over-the-counter medications like aspirin, antacids and allergy meds—plus supplements like essential vitamins—managing all those treatments can become a challenge for even the most organized seniors.
Taking your medications as directed is key to staying healthy and out of the hospital. However, polypharmacy, or the use of multiple medications at any one give time, is a growing concern among today's older adults. And, although taking various meds can help you thrive and feel healthier, improperly managing medications can result in serious health consequences. For instance, some seniors can experience dangerous drug interactions and negative side effects like loss of appetite, muscle weakness that could lead to a fall, or even some mental health conditions like depression and anxiety.
Properly Manage Prescriptions with These Tips
It's not uncommon for seniors to experience certain issues with their prescriptions. For instance, you might forget what time of the day you're supposed to take certain pills. Or, you may not remember which prescriptions should be taken on a full or empty stomach. Plus, did you know that older adults actually tend to metabolize drugs differently? If you aren't taking them exactly as prescribed, you could risk harming your health.
Here are a few things you can do to manage your prescriptions and avoid any negative side effects:
Keep a checklist of your medications. Create a list of all medications, both prescription and over-the-counter, that are taken on a daily basis. Include information like the time of day each drug should be taken, the dosage and what the medication is for. Plus, note any special instructions, like taking with a meal or a full glass of water.
Take the list to your next appointment with your physician. Your compiled list of medications can be brought along to your next appointment so the physician is aware of all medications you're currently taking. The list can also be reviewed for any potential hazards, like inappropriate dosages or possible dangerous interactions. It's important to fully understand why each medication was prescribed, too. So take note of any new or additional instructions about current or existing prescriptions.
Set medication reminders. Consider setting reminders on a smartphone or special alarm clock so medications don't get accidentally skipped. Also, it's important to know what to do in the case of a missed medication — is it better to wait and take it at the next scheduled time, or should it be taken as soon as it's remembered? A doctor or pharmacist can be consulted for more information.
Don't procrastinate to order refills. Often, even just skipping one dose can cause issues in your treatment program. However, sometimes seniors tend to wait until they are down to their very last pill before ordering a refill. It's recommended to refill prescriptions at least a week in advance to avoid running out completely.
Order all prescriptions from the same pharmacy. In addition to ordering your refills in advance, streamline the process by utilizing one pharmacy for all your prescriptions. This way, the pharmacist can monitor medications, eliminate possible side effects, and stay on top of any adverse reactions you may have to new drugs.
Determine the best way to store medications. Read the labels carefully to ensure medications are being stored in the right place. Some prescriptions need to be kept in the refrigerator, and while many people store medications in their bathroom, this is actually not the best place for storage. The bathroom can be warm and damp and cause drugs to break down more quickly. Also, make sure to keep medications out of reach of both children and pets.
Life at Symphony Senior Living – The Care and Support You Need to Thrive
At Symphony, you'll find the care and support you need for the best quality of life possible. Plus, your family members will have peace of mind knowing that our caring staff members treat you like their own parents. rom our compassionate assisted living program, Oasis® to renowned Moments® memory care, contact us today to discover how we can meet your needs.