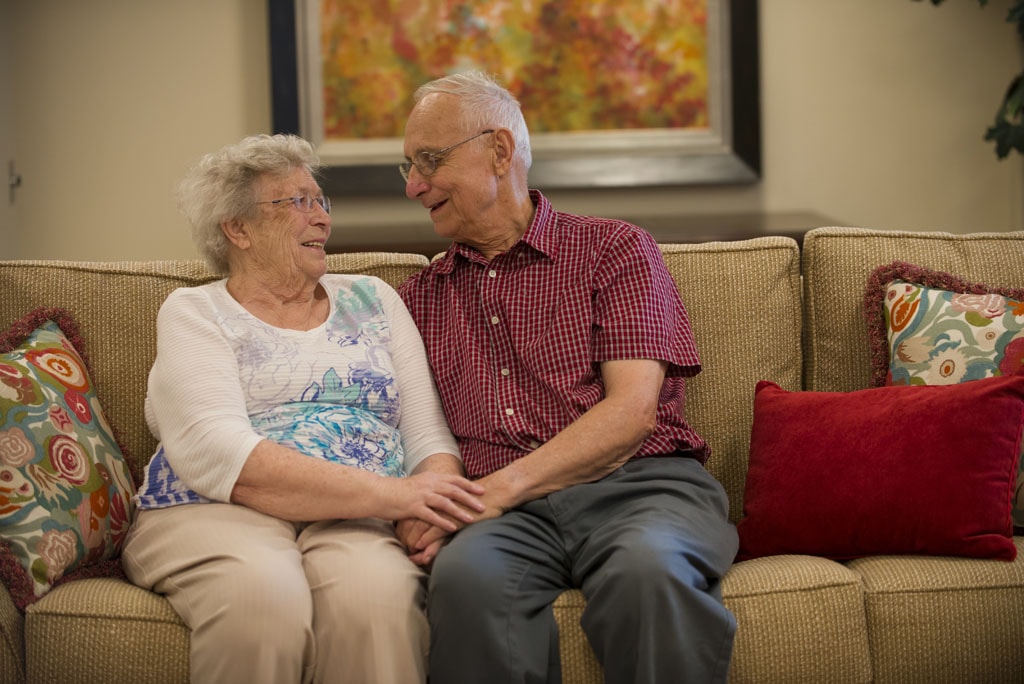 Knowing When Assisted Living is the Right Choice
Providing the best possible care for our loved ones as they age is a top priority for family caregivers. As seniors' health begins to decline, it may be time to consider moving into an assisted living community. There is no denying that moving out of a home one has lived in for many years and into a community can present a challenging situation. Often, our aging loved ones have a variety of misconceptions about assisted living communities to discourage the idea. Knowing the right information and providing a clear image the lifestyle an assisted living community provides can make it easier to show loved ones how the move can improve their quality of life.
The Myths vs. the Reality of Assisted Living Communities
Choosing to move to an assisted living community is never a decision that is taken lightly, and it's important that potential residents understand all the benefits they'll enjoy that will actually promote their independence. Some of the most common misconceptions about assisted living communities include:
Myth #1: Assisted living communities are only for people who are unhealthy and completely dependent on others. Seniors who are considering the idea of moving into an assisted living community may dispute the idea, claiming they are full of feeble old people. However, the 24-hour care and assistance provided with community living are aimed to promote well-being. Many seniors find that community living allows them to live more vibrant, active lives, with the security of knowing help is available when and if they need it.
Myth #2: Seniors who are still healthy have no reason to move into an assisted living community. Many seniors view assisted living communities as a last resort after an accident or extreme decline in health occurs. However, moving into an assisted living community while still active and healthy increases the chance of remaining that way longer. Plus, residents have the peace of mind that they are in a safe, comfortable environment where care and assistance is available when needed.
Myth #3: People in assisted living communities sit around doing nothing all day. Assisted living communities understand the importance of socialization for senior health. In fact, research has shown that staying socially connected helps aging adults maintain cognitive function and lowers the risk of depression and isolation. By providing a wide variety of activities and excursions, communities are creating an engaging and active environment for every senior. Everything from bus trips to entertainers visiting the community are offered to promote socialization and active living.
Myth #4: Assisted living communities don't have a home-like atmosphere. Creating a comfortable, familiar living space is important to many seniors moving into assisted living communities. Luckily, many communities today allow residents the ability to personalize their space to feel more like home. Even though you are downsizing into a smaller space, residents can create a unique home, decorated with family photos, artwork and personal knick-knacks.
Myth #5: It's too expensive to live in an assisted living community. Not being able to afford living in a community is a major concern for seniors who are considering moving. However, it is important to take all the financial aspects of living at home when making the decision. Costs to consider include in-home care, a mortgage on their home, big repairs like a new furnace or roof, not to mention if a family caregiver missing work to provide care – these costs can add up quickly and often result in assisted living being the more affordable option.
Creating a Home with Symphony Senior Living
Symphony Senior Living offers exceptional retirement living for seniors in a community and peace of mind for their loved ones. Our assisted living program, Oasis®, aims to create a peaceful place for seniors to leave their worries behind and enjoy the independence that comes with a maintenance-free lifestyle, combined with the security of assistance whenever it is needed. Contact us today to learn more about assisted living with Symphony or find a community near you!