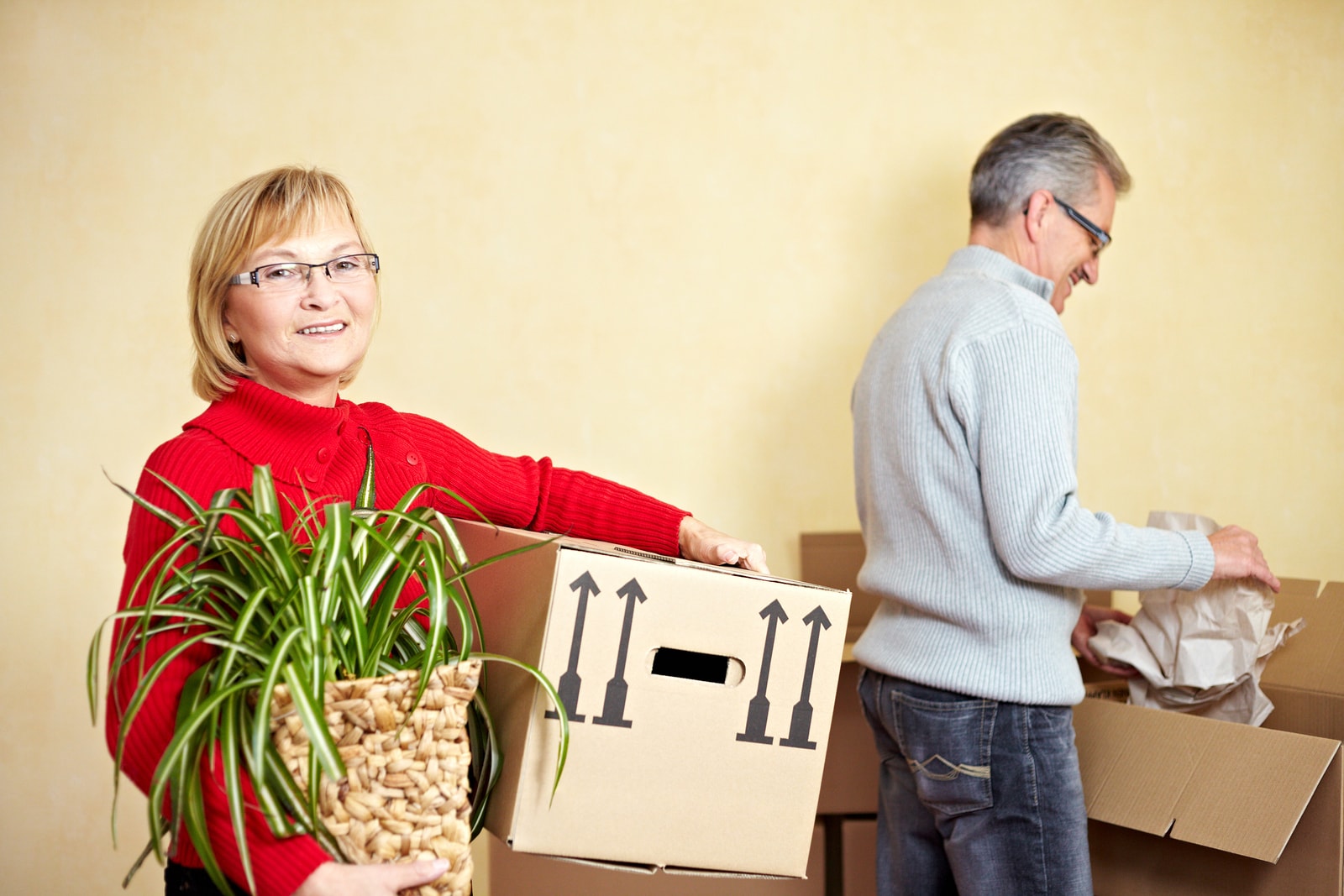 Are You Ready to Downsize Your Home?
Consider your current home. Are the stairs becoming difficult to manage? Have you stepped foot into your guest bedroom in the last month? Is mowing the lawn a chore you've grown to dread?
Or, perhaps recently you've experienced a decline in your health and find yourself relying on loved ones for more assistance than in the past. You may need help getting out of bed in the morning, driving to the grocery store or pharmacy, or properly managing your medications.
Many seniors cite the above as the reasons they began to think seriously about downsizing their homes as a means to improve quality of life. Of course, moving can be an overwhelming process for even the most able-bodied individual. And for a senior faced with relinquishing possessions and starting a new lifestyle, it's easy to understand how challenging this situation may be.
5 Downsizing Tips to Ensure a Smooth Transition
Although downsizing your home can be a bittersweet experience, many older adults report that moving to a senior living community has enhanced their lives in ways they never imagined. Not only will you enjoy a maintenance-free lifestyle, surrounded by people with similar interests and life experiences, you know that you'll receive the daily assistance you need and the right level of care to ensure you're happier, healthier and more confident about your future.
Here are five easy downsizing tips to make the process go as smoothly as possible:
Begin purging unnecessary items early on. Start with the easy decisions. For instance, get rid of duplicate items or things you no longer use (like that treadmill collecting dust in your basement). Go through your storage spaces, including closets and junk drawers, and start designating items as keep, toss, sell or donate. You might find that as you're making decisions about these types of items, deciding what to do with more cherished belongings won't be quite as difficult.
Make plans for your new living space. If possible, ask your senior living community for a floorplan of your new home. This way, you'll have a better idea of how much room you'll have for larger items like furniture, as well as how much storage space is available.
Enlist your helpers. Make moving a group effort. Ask family members or friends for help with everything from sorting through items and making decisions, to packing boxes and transporting them to your new home. This is also provides a great opportunity to bond with your loved ones, sharing stories about your belongings and reminiscing about all the good times you shared in your home.
Stay organized. Create lists to help you stay on task, and keep track of what still needs to be completed before moving day. Note what rooms still need to be sorted through and packed, as well as what tasks need to be accomplished, like changing your address and cancelling utilities. Make sure your boxes are labeled as you fill them to make unpacking a breeze.
Take your time. Downsizing your home isn't a job that can be tackled in a week, so give yourself plenty of time to not only go through your items, but also to prepare yourself emotionally for this change in your lifestyle.
Comfortable Living Options for Every Lifestyle at Symphony Senior Living
Find vibrant living options at Symphony, where it's our mission to provide the highest quality senior living communities in the country. Residents have access to experienced, compassionate staff 24 hours a day, seven days a week, as well as a variety of life-enriching programs designed to engage your mind, body and soul. Contact us today to learn more, or to schedule a personal tour.