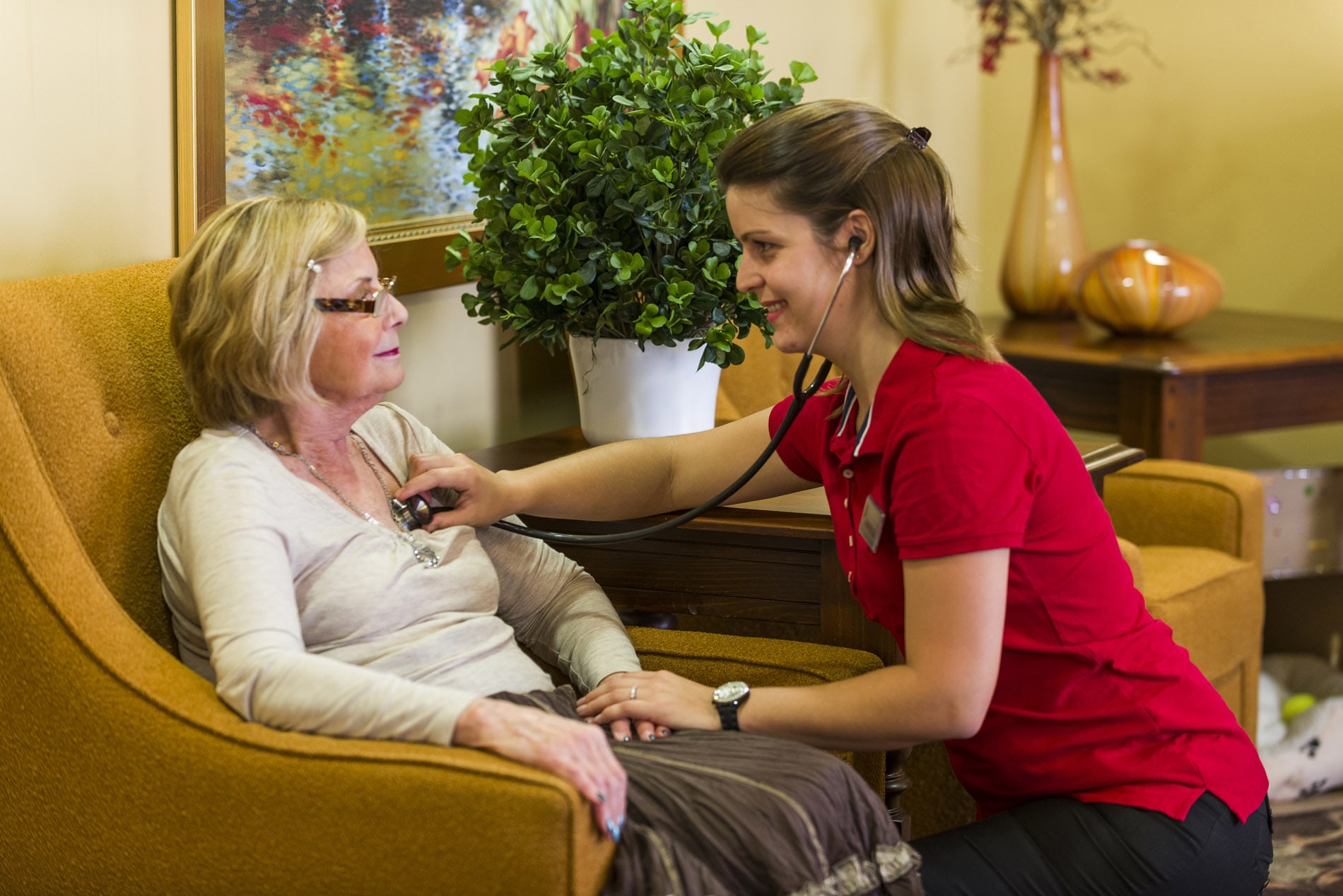 Caring for an aging loved one can be trying on many family caregivers. Despite the rewards of caring for your loved one, the job can be both stressful and demanding at times. With an estimated 80% of family and friends in the United States acting as caregivers, it is natural for family members to become so involved in the care of their loved one, they forget to tend to their own needs. This can easily lead to caregiver burnout and take a toll on your physical, mental and emotional health.
Relief for Family Caregivers with Respite Care
Respite care is temporary care for a loved one to provide caregivers relief or a short break from their responsibilities. Although many family caregivers feel guilty seeking out respite care services, it is important to take time away from the demands of caregiving and care for yourself. A recent survey from the National Family Caregivers Association showed that it is especially difficult for spousal caregivers to differentiate between their role as a spouse and as a caregiver. However, learning to separate your role as a loved one and a caregiver is crucial to minimizing risk of caregiver burnout, as well as to allow you to continue to provide the right level of care for your loved one.
There are many benefits that respite care services can provide to family caregivers. Taking even just a little bit of time away from the responsibilities of caregiving will leave the caregiver refreshed and reduce the risk for a decline in your overall wellbeing. Some of the main benefits of respite care services include:
Reduce Stress. One in three family caregivers report higher than average levels of stress which can often lead to caregiver stress syndrome. This can occur when your caregiving duties become too overwhelming and overpower your own needs, leading to missed work hours, financial hardship, a compromised immune system and loss of social freedom. Respite care can provide caregivers with brief breaks in your duties to address your own health needs and responsibilities.
Prevent Changes in Mood or Behavior. Caring for a loved one can be trying at times, causing family caregivers to feel out of character. One can be feeling happy and fulfilled from one moment to irritated or depressed the next. Mood swings are a common sign of caregiver burnout, and if not attended to can lead to feelings of anxiety or depression.
Eliminate Chronic Exhaustion. Caregivers often don't get enough sleep, especially when dealing with a loved one experiencing sundowner's syndrome. Even after a full night's sleep, you might experience feelings of exhaustion and fatigue, leading to lack of empathy and irritability. Proper rest is essential to caring for a loved one and reducing the stress associated with sleep loss.
Respite care services can provide caregivers with the necessary relief needed to return refreshed and ready for the day. Recognize your limits and how to balance personal care with your caregiving duties. By scheduling regular respite care services, staying physically active with daily exercise, maintaining social relationships and getting the proper rest and nutrition your body requires, you can prevent caregiver burnout.
Find Relief with Symphony Senior Living
Symphony Senior Living offers short term stays and respite care services to meet your every need. Discover peace of mind knowing your loved one is safe and cared for while you attend to your own needs with a variety of services and amenities designed for you. To learn more about respite care at Symphony, contact us today.