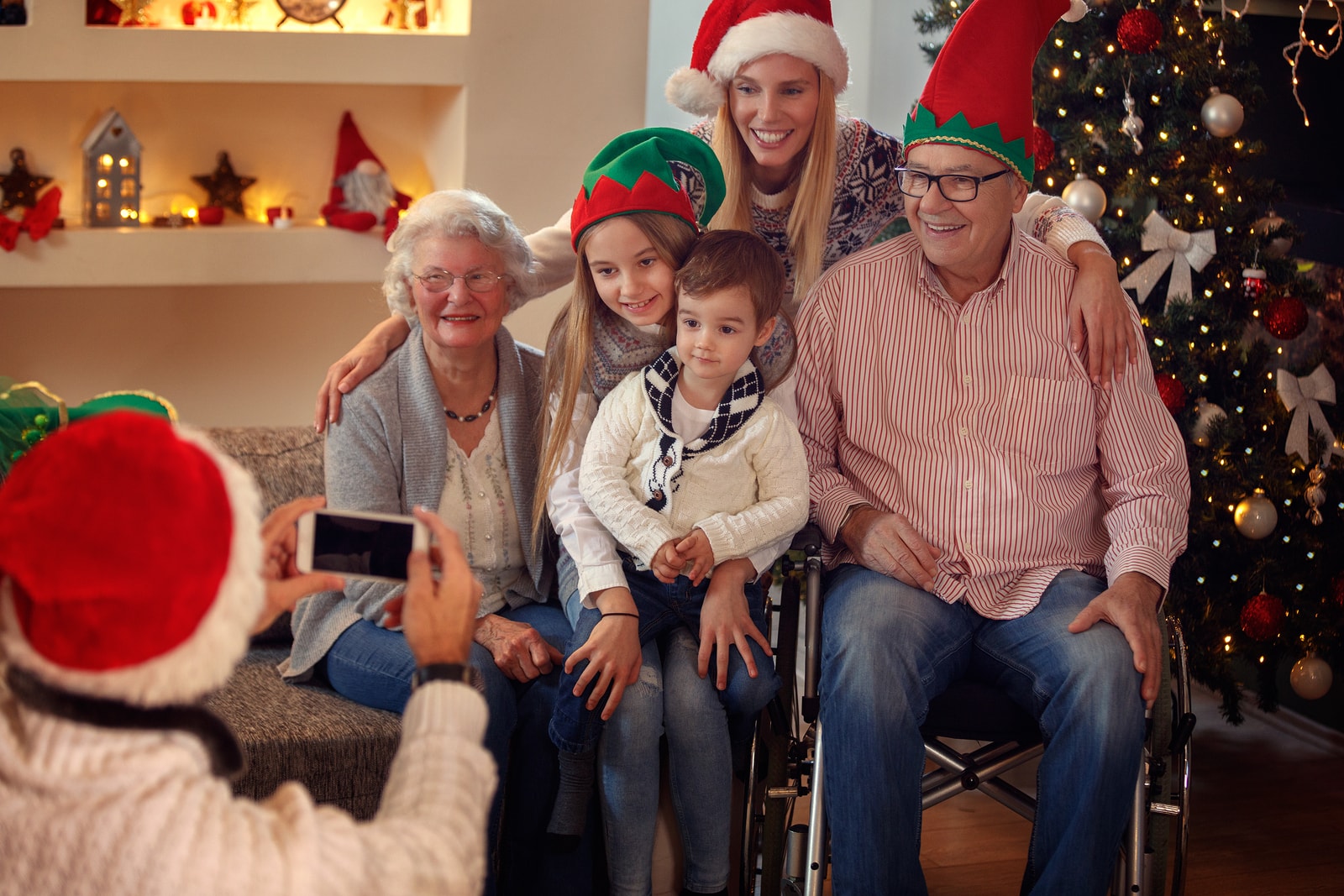 The holiday season is a great time of year for families from all over the country to come together, connect and make memories. For our aging loved ones who may be residing in an assisted living community, family time during the holidays is even more cherished. Visiting our elderly parents or loved ones reminds them that they are loved, which in return can promote happiness and wellbeing.
The holiday season can be a particularly challenging time for seniors living in a community. They may feel nostalgic of their past holidays, or become emotional when they feel they are missing out on lasting holiday traditions back home. Creating a family presence around the holidays can not only make your loved one feel special, but it can also encourage them to participate in the various holiday activities in the community.
Tips for Visiting Your Loved One in An Assisted Living Community
As the holiday season approaches, keep your aging loved one in mind by setting designated times throughout the month to visit the community. Here are a few ways you can bring the holiday spirit to your loved one this year:
Decorate their room. Although the assisted living community will already be decorated, adding some holiday spirit to your loved one's room can remind them of home. Bring in decorations from their old home and help them spruce up their own space for the holidays.
Send holiday cards. Writing holiday cards is a tradition many aging seniors enjoy. Help your loved one compose Christmas cards to send to friends or include them in your holiday card picture.
Participate in community activities. Assisted living communities host numerous events during the holiday season for their residents. Encourage your loved one to participate in activities or join them for a holiday craft or movie showing. Getting your loved one engaged in community events can ward off social isolations and depression and help establish a greater sense of community and wellbeing.
Bring in their favorite holiday goodies. Although assisted living communities offer a variety of delicious holiday inspired meals and snacks, your loved one may reminisce about a certain food or treat they always enjoyed during the holiday season. Ask them for a favorite recipe or surprise them with a dessert they have always savored.
Get them in the holiday spirit. If your loved one is healthy enough, try taking them out of the community to enjoy the holidays with family at home. Go for a car ride down a scenic street of Christmas lights or enjoy a meal at their favorite local restaurant. There is no better way to get into the holiday spirit than to immerse your loved one in family, friends and Christmas joy.
Celebrate the Holiday Season with Symphony Senior Living
At Symphony Senior Living, we cherish our residents and their families every day of the year. is why our communities offer a variety of services and amenities to keep our residents living life fully. To learn more about our holiday activities or living options, contact us today, 1-800-650-0548!