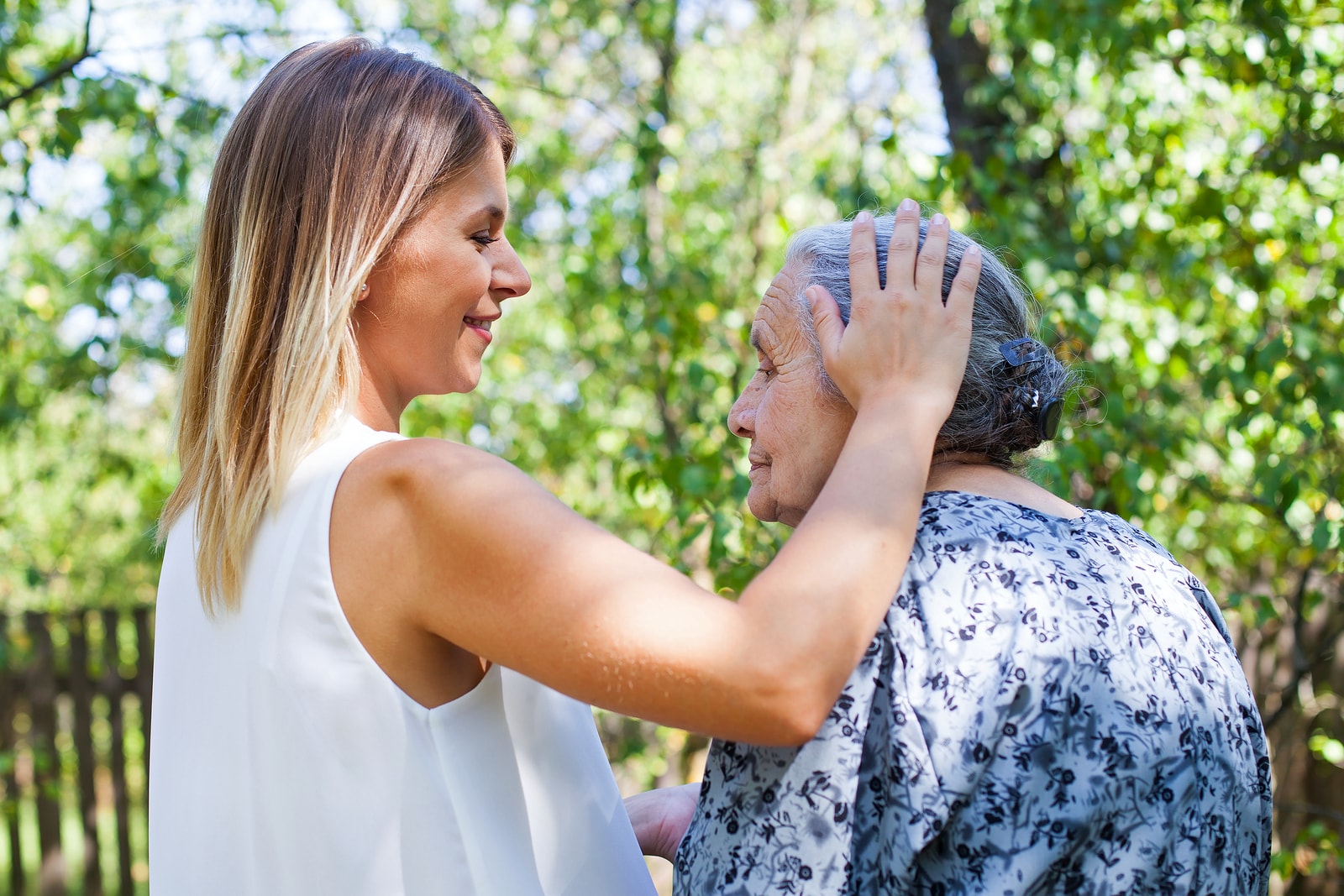 According to the Caregiver Action Network, more than 65 million people provide care to an aging, disabled, or chronically ill loved one in North America. There is no doubt that caring for an aging loved one can be a rewarding experience, strengthening your relationship and building a stronger bond between you and your loved one.
However, with each caregiver spending an average of 20 hours a week providing help with daily living activities like bathing, eating or even more advanced healthcare tasks like medication management, it can be challenging to manage one's own life and work. In fact, caregivers can often experience caregiver stress syndrome, which leads to caregiver burnout, from the daily demands of their caregiving duties.
Recognizing Caregiver Stress & Burnout
Caregiver stress syndrome occurs when caregiving duties have become overwhelming and take over the individual's entire life. Caregivers can begin missing out on work, leading to financial struggles or become isolated from social activities and interactions they previously enjoyed.
When a caregiver begins experiencing these higher levels of stress, it is not only harmful to the individual, but to the loved one receiving the care. Learning to recognize the signs of caregiver stress can help you not only provide better care for your loved one, but also allows you to maintain your own health and prevent caregiver burnout.
Some of the most commons signs on caregiver stress syndrome include:
Anxiety
Depression
Difficulty sleeping or trouble concentrating
Increased alcohol or drug use
Feelings of resentment
Irritability
High blood pressure
Compromised immune system
If you find you are frequently feeling tense or drained around your loved one, or that your social life, health and wellbeing are suffering, you may be experiencing caregiver burnout. Similar to caregiver stress syndrome, caregiver burnout occurs when one does not get the support they need to manage the stress associated with caring for a loved one.
Some of the most common signs of caregiver burnout include:
Withdrawal from family and friends
Loss of interest in activities
Extreme mood swings
Neglecting one's own health and wellness
Feelings hopeless or helpless
Physical and emotional exhaustion
Caregivers can often become overwhelmed by the stress of caring for a loved one and lose sight of their own health and wellbeing. It is important to recognize the symptoms of stress and set aside time for your own needs, maintaining social relationships and staying active in everyday life. This may mean seeking respite care services to allow yourself a short break from caregiving responsibilities, or even starting the conversation about assisted living.
Discover Supportive Respite Care Services at Symphony Senior Living
Symphony Senior Living understands the challenges of caring for a loved one and the stress it can put on a family caregiver. That is why Symphony offers a variety of short-term stay options for your loved one to allow you the time you need for yourself, with the comfort of knowing your loved one is safe and cared for. Contact us today to learn more about our short-term stay services.