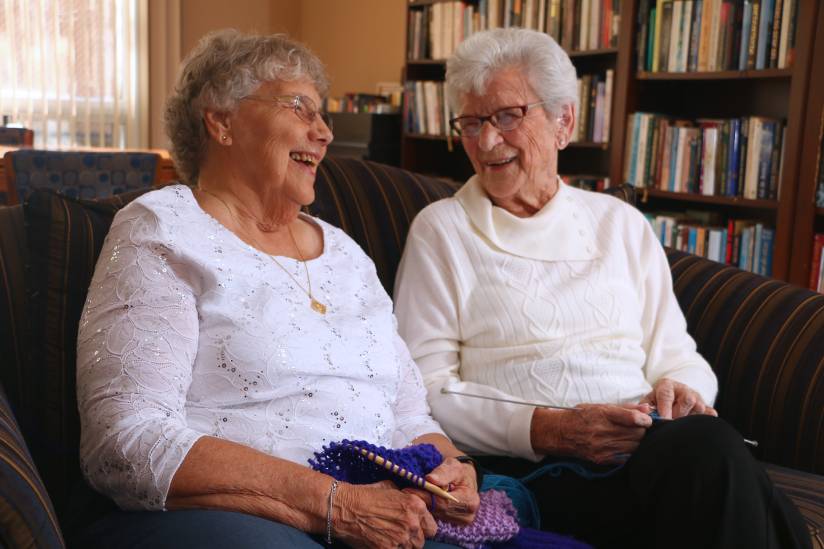 Humans are creatures of habit. This means that no matter your age, it can be difficult to get adjusted to certain changes in your lifestyle. For seniors who have lived for several years in the same home, considering a move to an assisted living community often presents unique challenges. Despite the fact that you or your loved one may have trouble maintaining the home due to a decline in health, mobility, or memory concerns, many older adults view moving to an assisted living community as a last resort.
However, it's important to consider this move before a real crisis arises. It's important for all parties to be involved in the process, especially the potential new resident. This way, you can ensure you or your loved one has a say in what the future may hold.
Getting Adjusted to a New Lifestyle in an Assisted Living Community
Too often, older adults have certain preconceived notions or believe common . The thought of losing independence is often cited as a major fear, however, studies show that when individuals receive the right level of care, their quality of life improves – and this includes feeling a boost in their overall independence.
After about moving to an assisted living community has been started, the next step is to research communities that will meet you or your loved one's needs. Then, once you've chosen the right place for the future, it's time to plan not only for the move but also for the change in lifestyle ahead.
Tips for New Residents to Get Settled
There is undoubtedly a transition period as you get adjusted to a new routine and way of life. You'll be meeting new people, making your new living space your own, and basically learning all the ins and outs of the assisted living community. As you get settled in, here are a few tips to keep in mind to make the process easier:
Keep a positive frame of mind. Embrace your new, easier lifestyle! Think of all the positive aspects of your new living situation: you have a comfortable, personalized living space, access to a variety of services and amenities for a maintenance-free lifestyle, and plenty of opportunities to enrich your mind, body and soul.
Make friends with your neighbors. Get involved in some of the community's social activities to grow new friendships with others who share common interests. You'll find a full calendar of events, and something is sure to spark your interest. Building relationships in the assisted living community will help make it feel that much more like home.
Acquaint yourself with the staff. Remember that the staff is there to support you any way they can, so don't be afraid to ask questions. If you're feeling uncertain about anything, seek out a staff member to discuss your issue until you feel at ease.
Tips for Family Members
Family members will also go through an adjustment period as their loved ones get settled in their new home. You'll want to make sure your loved one is as comfortable and as healthy as possible, so a few ways you can help include:
Keep in touch. By visiting often, or even just calling to check in daily over the first few months, you can help your loved one transition smoothly. Knowing that you're still playing a role in your loved one's life provides peace of mind to all those involved.
Help personalize the apartment. While your loved one will inevitably be downsizing from their previous home, you can help them make choices about what belongings can go with them to the assisted living community. Choose favourite items like décor, blankets and photos to make their new space cozy and familiar.
Don't become overprotective. It's common to feel a certain level of guilt regarding moving a loved one to an assisted living community, but it's important to recognize how their quality of life will be improved by this change. Allow your loved one some independence to get acclimated and adjusted to their new lifestyle.
Compassionate, Individualized Assisted Living Care at Symphony Senior Living
The assisted living program at Symphony Senior Living, Oasis®, creates a peaceful environment where residents can leave their worries behind. You or your loved one will enjoy a maintenance-free lifestyle combined with the peace of mind of knowing that care is always available, if and when it Contact us today to learn more about the compassionate, supportive care offered in our assisted living communities.