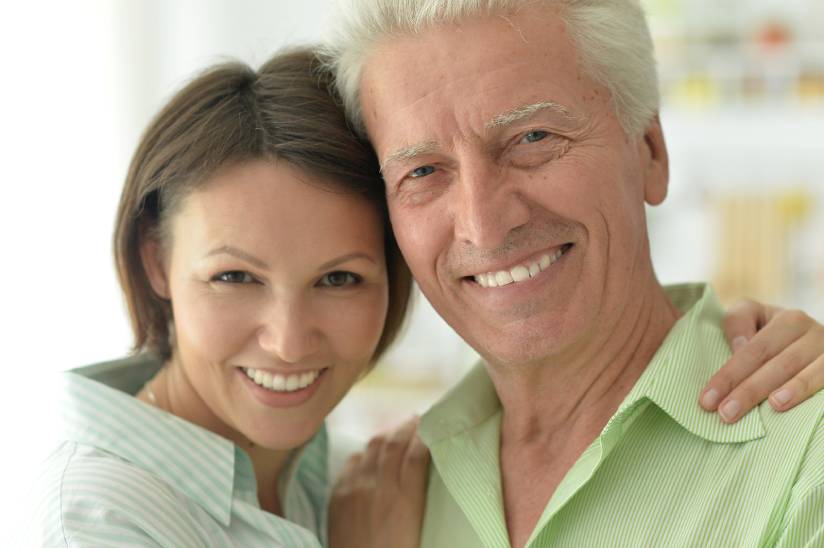 When aging loved ones require some type of care in their later years, it's common for a family member to step in and help. Regardless of whether you have your own family to attend to, and most likely, a career to maintain, it seems like it's only natural to find a way to juggle all your responsibilities while providing the assistance your loved one needs to thrive.
According to the Vanier Institute of the Family, it's reported that over eight million Canadians have provided care to a family member or friend with a long-term health condition, disability or aging need over the past year. While caregiving does provide a variety of benefits to all parties involved, including strengthened relationships and a feeling of purpose, there are certain challenges all family caregivers will face throughout their caregiving journey.
Caring for Family Members: Common Caregiver Duties and Challenges
There's no doubt that caring for an aging family member can be a rewarding experience. However, while each experience is different, caregivers often report feeling overwhelmed, anxious or intimidated by some of the daily tasks they must complete. A few of the challenges family caregivers may face at one time or another include:
An impact on finances. Many family caregivers miss an average of eight to nine days of working because of their caregiving responsibilities. And, because they are not receiving pay for those duties, the end result is often a strain on their finances. The longer you provide care for a loved one, the more financial strain you will feel.
Trouble with time management. Caregivers spend so much time on caregiving duties that other activities tend to fall by the wayside. For instance, you may sacrifice vacations or favorite hobbies because you need to focus on providing care for your loved one.
Declining health. The physical demands of being a family caregiver can often take a toll on your overall health, especially when duties involve lifting and helping with mobility. Additionally, when caring for a loved one with dementia, caregivers often report a high level of emotional stress, which can also negatively impact your health and wellness.
Feeling sleep-deprived. Your loved one's sleep-wake cycle may be impacted by chronic health conditions like Alzheimer's disease, which can lead to sleep deprivation for the family caregiver, too. When you're already feeling the strain of being burned from both ends while providing care to your loved one, other family members and maintaining a career, lack of sleep can have serious implications on your health.
Risk of social isolation. It's common for caregiving duties to take up a great deal of your free time, which makes it difficult to run out to dinner or go see a movie with friends. If you aren't maintaining those important social connections in your life, you could be putting yourself at risk for depression.
Constant guilty feelings. Feeling guilty is something many caregivers often experience. You might think you aren't providing the best care for your loved one, but at the same time you're afraid to seek help from others or professionals, thinking that asking for assistance is a sign of weakness or that you'll be letting your loved one down.
The Importance of Seeking Caregiver Support
It's important to recognize that as a family caregiver, you're doing the best you possibly can. When you're putting so much effort into your caregiving duties, you may start to neglect your own well-being, which can negatively impact your physical, emotional, mental and financial health.
This is where seeking caregiver support or respite care services become vital to staying healthy and enjoying a high quality of life. Respire care or a short-term stay at an assisted living community can provide a temporary break from your caregiving duties so you can attend to your own needs, like run errands, visit the doctor or take a vacation. Additionally, joining a caregiver support group can also be extremely beneficial to your health, as you'll have the opportunity to meet and share knowledge with others going through similar experiences.
Compassionate Respite Care Services from Symphony Senior Living
Find numerous types of short-term stays to meet your every need at Symphony Senior Living. Our high-quality respite care services provide peace of mind when you need it most, with a trained, professional staff on call 24/7 to assist you or your loved one. Plus, residents enjoying a short-term stay also have access to all the amenities available at our communities to ensure the highest quality of life. To learn more about the options for a short-term respite care stay at our vibrant senior living communities, please contact us today.