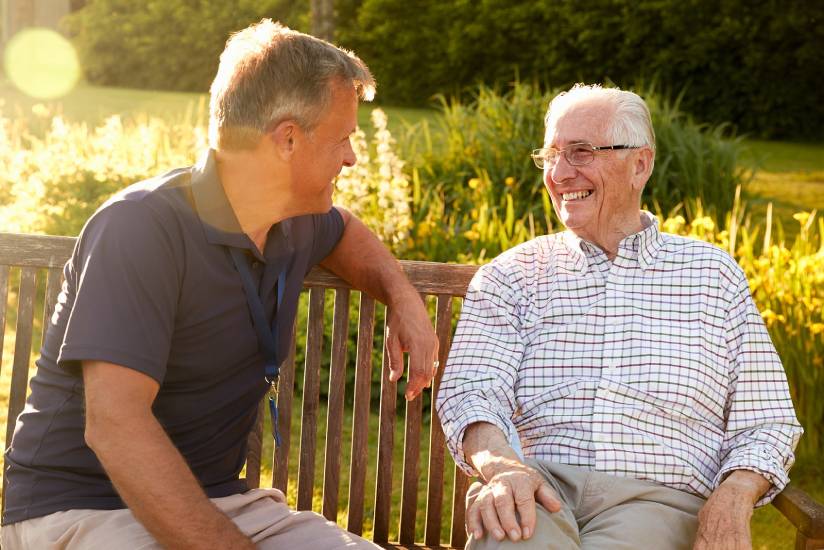 As a child or loved one of an aging senior, it can be difficult to accept when your loved one needs a little more help than they used to. And this can leave many to put off having the often difficult conversation about whether or not their loved one could benefit from assisted living
Many seniors see moving to an assisted living community as a sign of losing their independence. However, assisted living communities offer a number of benefits to seniors who need a little more assistance with daily tasks such as cooking, dressing, and bathing, so they can continue to lead independent, active, healthy lives.
Here are five key signs your loved one could benefit from the services and amenities of an assisted living community.
They've recently had a fall or accident. Statistically, seniors who have experienced even a minor fall or accident are more likely to incur a more serious fall in the future. If your loved one is struggling to go up and down stairs, tends to use the wall to hold their balance when walking down halls, or are avoiding activity for fear of a fall, this may be a sign that their current home environment no longer meets their needs.
They're not eating healthy.Many seniors, particularly those who live alone, tend to look for "easy" meal solutions, such as frozen prepared meals or canned soup, which are often high in sodium and low in nutrition. This can lead to unnecessary and unintended weight lose and in many cases exacerbate chronic conditions such as diabetes and hypertension.
They struggle to do things they once did on their own. Basic tasks like cooking, cleaning up, dressing, and maintaining basic hygiene can become more difficult as we age, particularly for seniors who have a chronic condition or mobility issues.
They show signs of feeling isolated and lonely. Living alone can leave seniors feeling lonely and isolated, increasing their risk for developing depression, cognitive decline and dementia. If your loved one goes multiple days in a row without leaving the house, has lost interest in engaging in activities and social events they once enjoyed, and don't appear to have any active friendships, it may no longer be healthy for them to live alone.
They show signs of cognitive decline. While so-called "senior moments" of forgetfulness are a natural part of aging, more serious issues of cognitive decline can actually put seniors at risk. Things like forgetting to turn off the stove or oven, failing to lock up their house or falling victim to a phone call scam is often a sign that living alone is no longer their safest option.
Assisted Living Options at Symphony Senior Living
At Symphony Senior Living, our Oasis® assisted living communities provide the assistance and service seniors need to maintain their independence and live life on their own terms. We work with each resident to ensure they have access to the care and amenities they need to lead an active, healthy, happy, independent life. Contact us today to learn more about our assisted living communities and to schedule a tour.