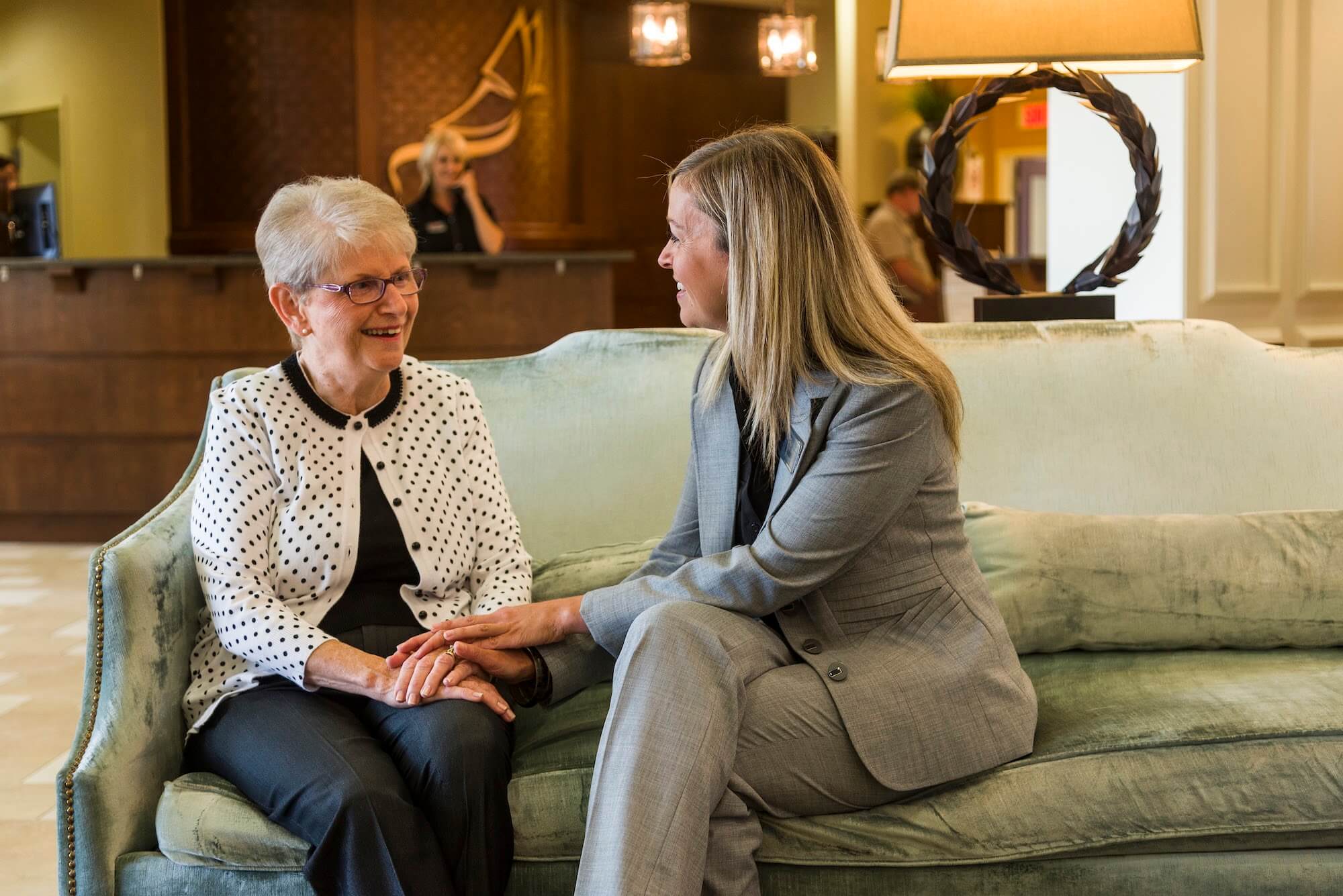 It's Never 2 Late – An Innovative Approach to Memory Support
If your loved one is in need of memory care services, you know how difficult it can be to find the right fit. Many senior living communities only focus on tending to basic needs, leaving your loved one more isolated. While there are many approaches to memory care therapy, most of them agree that staying physically, socially and intellectually active can help preserve what makes your loved one so unique.
At Symphony Senior Living, our memory care programming is all about slowing the progression of Alzheimer's and dementia. To accomplish that goal, we strive to help residents create meaningful connections. With It's Never 2 Late ®, we've been able to engage more residents to enhance their quality of life.
In this post, you'll learn more about It's Never 2 Late®, and how its innovative approach to memory care therapy has made life at Symphony that much brighter.
It's Never 2 Late: The Basics
It's Never 2 Late (IN2L), is an interactive technology that connects memory care residents to a wide range of interactive experiences with just a few simple touches. Think of it as a giant touch screen that is easy to use and has access to hundreds of applications designed for engagement. There are applications for physical fitness, social connection, engagement with past experiences and even more advanced therapy.
We know that it's not always easy to connect with someone suffering from Alzheimer's or dementia. But this technology allows for each resident to have a personalized experience that inspires them to engage. From interactive puzzles to video chats with family members, IN2L is designed to give memory care residents greater purpose.
The Benefits of IN2L Memory Care Therapy
By implementing It's Never 2 Late® into our memory care therapy, Symphony residents have experienced the following benefits:
Increased independence by having an experience the resident can drive
Makes it easy for residents to connect with their past, their families and community
Easily customizable, so every resident is able to showcase their unique interests and talents
Increased cognitive stimulation, which helps our staff with their mission of preserving the unique personality of your loved one
All of these great benefits aside, one of the biggest benefits this technology has brought to our memory care community is getting residents out of their rooms. With Alzheimer's or dementia, it's common for seniors to isolate themselves. But It's Never 2 Late® gives our residents something to look forward to each day. That simple joy is enough for residents to frequently ask our staff if they can engage with their favorite activity on the system.
Where Freedom of Choice Meets Personalized Engagement
It's Never 2 Late® allows memory care residents to engage in meaningful activities that are personalized to their tastes. Partnered with a system that allows seniors to freely and safely explore all the different applications, you get an innovative approach to memory support.
It's changed the way memory care services can be used at the individual level. With It's Never 2 Late®, each resident is given their own home page that can be used to experience personalized content such as:
Historic events they lived through
Family photos and videos that can be uploaded to their profile
Their favorite interactive games
Experience Innovative Memory Care Living at Symphony
At Symphony Senior Living our memory care services are designed to give your loved one as much independence and dignity as possible through meaningful experiences. Contact our team today to schedule a tour and see how helpful It's Never 2 Late® is for our residents yourself.