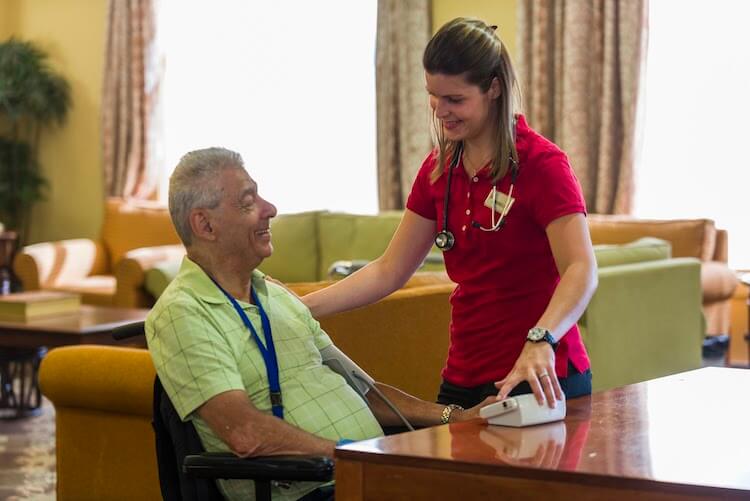 What to Expect After Joint Replacement Surgery
Whether it's your hip or your knee, the joint pain seems to follow you everywhere. It hurts when you sit down, doing any activity and even when you lie down. You know you need joint replacement surgery, and even though you have a date set, you feel a sense of anxiety hovering over you.
It's a similar feeling to when you're waiting in line for a roller coaster. There's a buildup of anticipation that just doesn't seem to go away. You don't know what to expect, it weighs on you, and sometimes it can even convince you to postpone what you've been waiting for.
We're here to put your worries at ease. In this post, you'll learn what to expect after surgery so you can put all your energy into joint recovery. It's natural to fear the unknown, but with our help you can pull back the curtain on joint replacement surgery.
Joint Recovery Starts Right Away
Joint recovery starts right after you wake up from surgery. Within the next day, your doctors will have you standing, walking and moving around as much as you can. The reason behind this is because walking and movement is the best way to prevent many post-surgery problems.
You should expect to be working with a physical therapist the same day of your joint replacement surgery. They will show you exercises that will help strengthen your muscles. You should also expect to practice new ways to perform basic tasks, like getting in and out of bed. Over the next three days in the hospital before discharge, expect your physical therapist to work with you on:
Walking longer distances with a walker or crutches, including going up and down stairs.
Doing exercises that can increase your range of motion.
Dressing yourself and using the bathroom on your own.
Developing a daily routine of exercises to follow.
Getting Active After Joint Replacement Surgery
Once you're back home, staying physically active is critical for your recovery. It's important to run through the regimen put together by your physical therapist. And while it's natural to want to get better as soon as possible, don't push yourself too hard. Consult with your doctor before attempting activities like hiking or intensive fitness classes.
It's also important to remember that your walker or crutches are there to help you heal. The last thing you want is to fall, cause damage to your new joint and require more surgery. The good news is that as you continue to improve your mobility after joint replacement surgery, you should have less pain. We know that it's hard to be patient. But staying committed for a few months after your joint recovery regimen can make a world of difference.
Timeline of What to Expect During Joint Recovery
To help you visualize your recovery from joint replacement surgery, review this helpful timeline:
Three to four days in the hospital after your surgery
Two weeks of limited activity, excluding joint exercises once you're discharged
Four weeks until you'll be able to resume a light version of normal activity
Six weeks until you'll regain near-full mobility
10 to 12 weeks until you could be considered fully recovered; and you might even discover you can do more since the joint pain is gone
Explore Senior Living Options at Symphony
If you're having trouble keeping up with household maintenance or need some extra help with daily activities, assisted living at Symphony might be right for you. Contact the team at Symphony Senior Living for more information on our vibrant assisted living communities today.