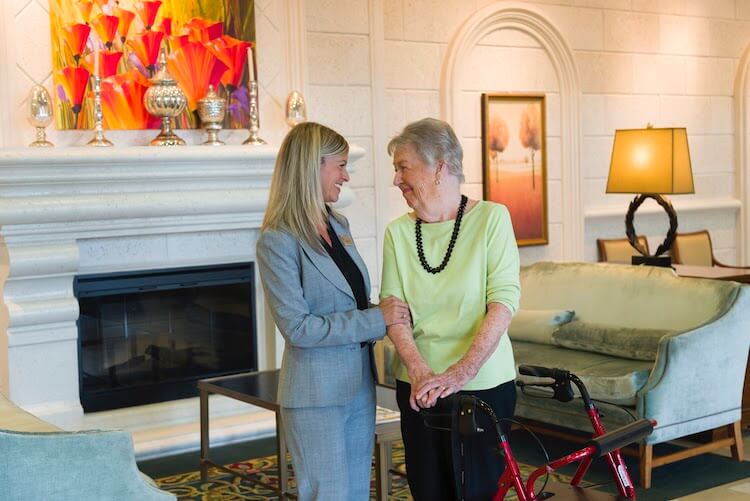 Your loved one needs some extra help, but that doesn't mean they can't live a vibrant life. The main question remaining is, what assisted living community is the best fit for them? One of the best ways to find the answer is to start going on assisted living tours.
Take a moment and think back to when you toured the college you went to or your first apartment. Chances are your loved one was with you and helped guide you through the process. This is your chance to return the favor. After all, while the care offered is important, assisted living is also about the environment and lifestyle.
If you're wondering how to choose an assisted living facility, we got you covered. In this article, we're going to give you an assisted living tour checklist so you can get the most out of your visit. Finding the right assisted living community for your loved one is an important decision. And we're here to help you make the right call.
Assisted Living Tour Checklist
Tip 1: Set Your Priorities
Whenever you choose a new home, it's important to have your preferences listed out. Before you go on an assisted living tour, sit down with your loved one and talk about what they want in their new home. Ask them what their ideal assisted living community looks like and write down the characteristics they list. Having a baseline will help you and your loved one know what to look for on tours.
Tip 2: Make Sure to Eat a Meal
The dining experience is important for seniors. Not only does it govern your loved one's nutrition, but it's also one of the main ways they will likely socialize. So, during your assisted living tour, make it a point for you and your loved one to have a meal at the community. Your loved one will be able to try out the food, while giving you both an opportunity to meet current residents.
Tip 3: Talk with the Residents
If you're looking to get a feel for an assisted living community as a whole, talk to the residents. Set aside some time for you and your loved one to hear what life at the community is really like. Some good questions to ask residents include:
What are some of your favorites activities to do here?
Does the staff meet your expectations?
What do you like most about the community?
If there was one thing you could improve, what would it be?
Tip 4: Don't Forget to Explore on Your Own
It's common for an assisted living tour to be structured. But you should still make it a point to explore on your own. Visiting classes, walking the halls and exploring on your own is one of the best ways to see what an assisted living community is like. Once the formal tour is over, ask the staff member if you and your loved one can spend a few minutes looking around on your own.
Tip 5: Schedule Your Tour Around an Event or Activity
Incorporating an event or activity is a crucial part of any assisted living tour. It gives you and your loved one the ability to see how the staff interacts with residents. Your loved one will also have the chance to see if any of the activities interest them. Speaking of your loved one's interests, don't forget to take a look at the activity calendar when you're there. It's important that your loved one continue to follow their passions and participate in activities that keeps them energized and engaged.
Tip 6: Learn About Safety and Security
While the dining and social experiences are important, so is the safety of your loved one. When you're on an assisted living tour, do your safety homework. That means asking about grab bars for the restrooms, emergency procedures and all the details about staffing. And if your loved one has any specific needs, don't forget to ask the assisted living community about how they would handle them.
A Vibrant Life is Waiting at Symphony Senior Living
Now that you've seen our assisted living tour checklist, it's time to put all these tips into action. We're excited to invite you to Symphony Senior Living to experience one of our assisted living communities in person.
We encourage all assisted living residents to live life on their own terms. From a robust social and activity calendar to an individualized care plan, every resident has the opportunity to live their best life. Contact our team today to schedule an assisted living tour today!