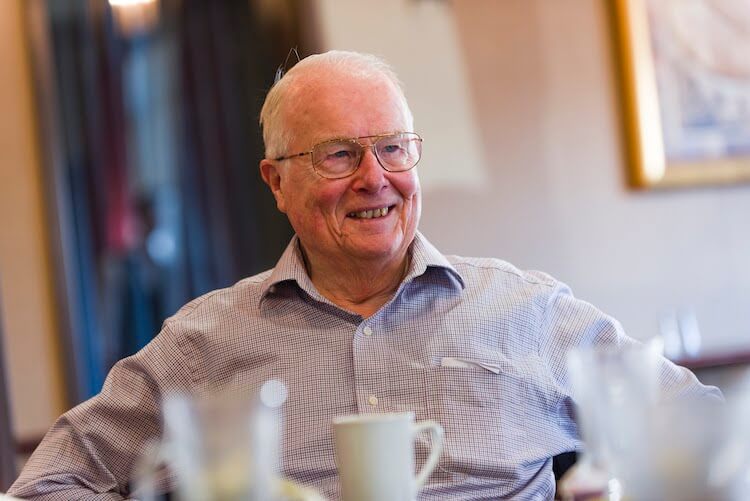 November is National Diabetes Month and we want to do what we can to help seniors who are managing diabetes. Did you know that seniors are more likely to develop diabetes as they age? According to a recent study, roughly 18 percent of people 65 or older in Canada have diabetes.
But just because you or your loved one is managing diabetes, doesn't mean you can't live a vibrant lifestyle. Diabetes in older adults can present some challenges. But with the right knowledge, managing diabetes is within your reach.
In honor of National Diabetes Month, we want to provide some useful tips that can help limit the impact of diabetes in older adults. If you or a loved one has diabetes, keep reading to learn how you can more effectively manage it and live a healthier life.
1. Monitor Your Blood Sugar Levels
If you're managing diabetes, good blood sugar management can help you reduce health risks, lessen symptoms and help delay health complications. Be sure to test your blood sugar at least a couple times a day. It's even recommended to keep a chart and track your levels.
By keeping track of your blood sugar, your doctor will have a roadmap that they can shape treatment around. Tracking blood sugar levels makes it easier for your doctor to gauge how your current treatment and routine is going. If you have trouble testing your blood sugar, professional caregivers like the ones at Symphony Senior Living can help.
2. Be More Physically Active
Exercise and being active is important for everyone. But if you're managing diabetes, it's even more critical for your health. Why? The fact is physical activity plays a direct role in how the body processes glucose. Exercise helps your body naturally lower blood sugar levels.
The American Diabetes Association recommends seniors participate in 30 minutes of activity five days a week. Senior living communities often have scheduled exercise such as walking, yoga, tai chi and swimming. Before you get going, be sure to consult your doctor to ensure you can engage in any new physical activity.
3. Aim for a Diabetes-Friendly Diet
No matter how old you are, being on a diet can be tough. But there's a few simple rules you can follow that can have a positive impact on your diabetes. An easy place to start is to try to make well-balanced meals that include plenty of non-starchy vegetables.
You'll also want to work towards eating less food high in saturated fat and cholesterol. These kinds of foods can lead to cardiovascular complications, heart disease and stroke. Since seniors managing diabetes are already at higher risk for these health issues, it's important to work on your diet as soon as possible.
4. Find Ways to Relieve Stress
Increased stress levels can have a negative impact on diabetes in seniors. Did you know that periods of high stress can actually cause an increase in your blood sugar? That's why it's important for seniors with diabetes to avoid stressful situations and find healthy ways to relieve stress.
One of the most common stressors for seniors is being isolated. Getting out and socializing more often is a great place to start your stress relief journey. You may also want to try calming activities like gardening, meditating or arts and crafts.
5. Keep Regular Appointments with Your Doctor
A big part of staying healthy while managing diabetes is based on your relationship with your doctor. Having regular appointments scheduled can help you stay ahead of any complications and gives your doctor a chance to track your progress.
Diabetes in older adults puts you at a higher risk for sight and hearing problems. When it comes to managing diabetes, early detection can help you preserve the lifestyle you want. If you don't already have regular appointments with your doctor, talk to them and develop a plan moving forward.
Discover A Vibrant Lifestyle at Symphony Senior Living
At Symphony Senior Living, it's our goal to provide high quality senior living communities that help you thrive. Our communities have regular activities to help you stay active, delicious dining options and plenty of opportunity to relax and enjoy the moment.
You're invited to explore what makes Symphony Senior Living so special. Contact our friendly team today to schedule a tour at one of our four communities. We're happy to answer any questions you might have.