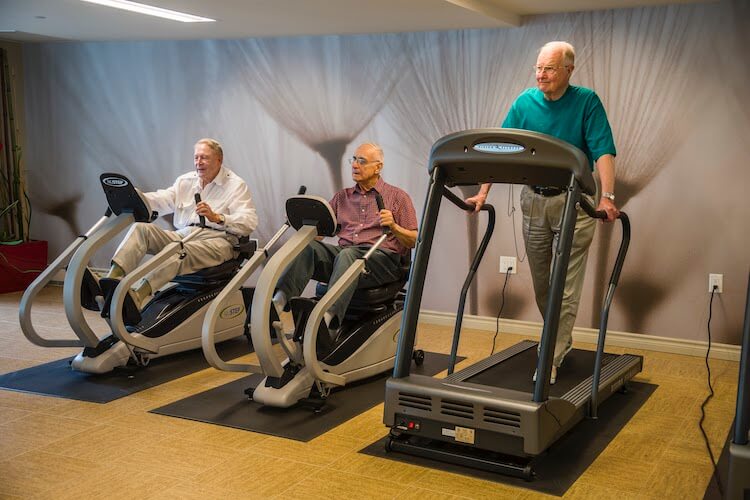 Can you believe it? The start of a new decade is waiting right around the corner on January 1st. You can use the rest of the days this year to come up with a game plan for how you can start the new year off strong.
We all know that healthy new year's resolutions sometimes get a bad reputation. After all, less than 25 percent of people stay committed to their resolutions after only 30 days. But the key to keeping new year's resolutions is setting the right goals from the start.
New year's resolutions for seniors have been growing in popularity over the years. In this post, we're going to outline healthy new year's resolutions that are realistic and achievable. If you're ready to start the new decade off on the right foot, keep reading.
Exercise for at 10 Minutes a Day
Physical activity has been shown to be a big part of healthy aging. But many healthy new year's resolutions fall off because seniors set too high of bar for themselves. If you're just getting started on your fitness goals, Harvard Medical School says that 10 minutes a day is a good place to start. The idea is that once this practice becomes habit, you'll increase your exercise time. And remember, any physical activity is progress. Even spending time walking around your senior living community with friends counts.
Spend More Time with Family
Whether it's with your kids or grandchildren, sometimes it can be hard to schedule time with family. But special occasions aren't the only times when you should see your family. One of our health tips for the new year is seeing your family at least once every other week. Work with your family to make a schedule for family bonding. If your family lives further away, phone calls and video chats are a great way to build stronger family connections.
Give Your Brain a Workout
Your body isn't the only thing that needs regular activity to stay healthy. One of the most popular healthy new year's resolutions is spending more time exercising your mind. From reading to crossword puzzles and sudoku, there are plenty of activities you can do in your free time. Did you know that socialization also give your brain a boost? Make it a point this new year to find senior group classes to join.
Work on a Healthier Diet
Chances are, you've tried or heard of this resolution before. But experts say starting with small changes to your diet is one of the best ways to start. For seniors, work up to eating five servings of fruits and vegetables every day. Also, try to limit how much added sugar you have throughout the day. Even a change as small as having a glass of water instead of a soda makes a difference. Talk to your doctor and come up with small diet changes you can work on in the new year.
Stay Positive
One of the great new year's resolutions for seniors is working on being positive. Did you know that have a positive outlook can lower your risk for memory loss? But how do you start? When the new year rolls in, start by thinking of a few things you're grateful for every morning. Once that becomes habit, work on seeing things in a new light. When a situation or negative thought comes to mind, practice looking at the other side.
"An inconvenience is an unrecognized opportunity."
– Confucius
Find More Time to Help Others
Volunteering has plenty of health benefits for seniors. It can help keep you physical, mentally and socially active while reducing your stress and depression risk. An easy way to get started is going to your local community center and asking about volunteer opportunities. In fact, many senior living communities offer residents ways to give back to the community. Donating a few hours of your time every other weekend can have a big impact on your community.
Start the New Year Off Right with Symphony Senior Living
All the healthy new year's resolutions we listed above are supported at Symphony Senior Living! Our senior living communities are designed to help you thrive and achieve your highest level of wellness. With that in mind, we're going to share one more health tip for the new year.
Schedule a tour or contact our friendly staff today to see how a Symphony Senior Living community can help enrich your life. We're happy to answer any questions you might have about how our communities can help support your ideal healthy lifestyle.