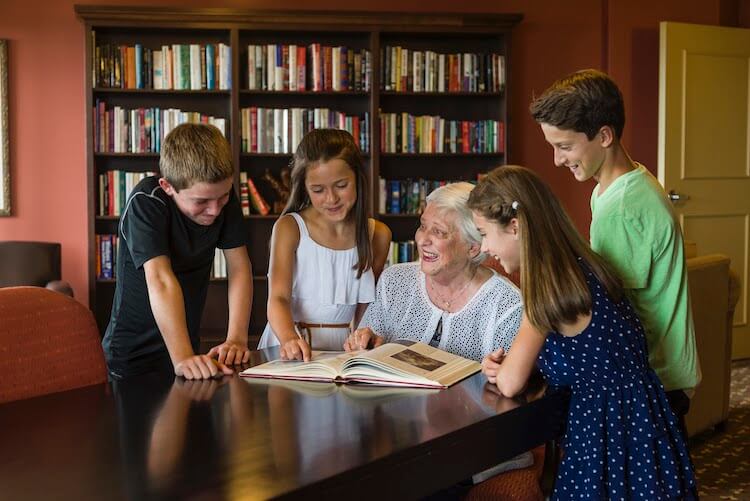 During retirement, it's common for seniors to explore new hobbies and interests. It's pretty well known that exercise or social activities like a book club have benefits for seniors. But what about volunteering? After all, there are plenty of seniors who want to give back to their community.
It's natural for seniors and volunteering to share a connection. After a full career, seniors might want to work for something that gives them a sense of accomplishment while making a difference. And according to a recent study, seniors who volunteer can even see health benefits.
But you or your loved one might still be on the fence about volunteering. After all, it is a big commitment. There's no need to worry because we're here to give you a little extra motivation to give back. Below you can discover the top five benefits of volunteering for seniors.
"As you grow older, you will discover that you have two hands – one for helping yourself, the other for helping others."
– Audrey Hepburn
1. Volunteering Has a Positive Impact on Mental Health
There was a study done by The Gerontologist that surveyed over 200 seniors who spent at least 6 hours a week volunteering. While the volunteer activities varied, one thing was the same. The seniors that volunteered saw an increase in their quality of life and self-esteem.
The social aspect of volunteering is important for seniors. With more opportunities to be social, seniors can lower their risk of depression often caused by feelings of isolation. Being a part of more meaningful activities also keeps your brain active, which can lower your risk for dementia or Alzheimer's.
2. Bridging the Generation Gap
As a senior, you might find it a bit tough to connect with younger generations at first. So why should seniors volunteer with younger adults and children? Because of everything you can learn from one another.
You have a wealth of experience that can serve as important life lessons for younger generations. And you'll be able to learn some new ways of looking at life by spending time with them. It's a win/win that brings us all closer together.
3. Volunteering Promotes Physical Activity
It might not come as a surprise but staying physically active has a host of health benefits for seniors. And volunteering is a great way to get the ball rolling. From walking dogs at a local animal shelter to sorting books at the library, most volunteering efforts encourage seniors to get active.
There's a hidden benefit to volunteer work for seniors. It's a good way to see what level of physical activity you're ready for. If you're thinking about starting an exercise regimen for example, volunteering can help you gauge your endurance. Plus, you'll be helping your community in the process.
4. Meet People Who Share Your Interests
One of the lesser known benefits of volunteering for seniors is that it creates opportunities to build friendships. Most volunteers pick a cause or activity that they are passionate about.
For example, if you love the outdoors and volunteer at a local nature center, you'll already have something in common with other volunteers. Making new friends is important, since many seniors worry about loneliness and isolation. But by donating your time, you'll get the opportunity to forge meaningful connections with fellow volunteers and the community you serve.
5. Expanding Your Horizons and Personal Growth
One of the best benefits of volunteering for seniors is personal growth. After all, getting older doesn't mean that personal growth has to come to an end. Volunteering is a great way to discover new experiences and points of view.
As you volunteer more, you might start to feel a higher sense of purpose and fulfillment from your life. It's a chance to break out of your daily routine and expand your horizons. Aging is a natural part of life and volunteering can help you recapture that sense of wonder and personal progress you felt when you were younger.
Make Each Day More Meaningful at Symphony Senior Living
Becoming part of a larger community is linked to all the benefits of volunteer work for seniors we listed above. After all, there's a natural appeal to being part of something bigger than yourself.
At Symphony Senior Living, that's the exact feeling that we work to provide residents. With a variety of senior living options and customized care plans, we can help you or your loved one reach a higher level of wellness.
We even help residents find volunteering opportunities in the local community if they are interested. For information on the vibrant lifestyle at Symphony, contact our friendly team today.