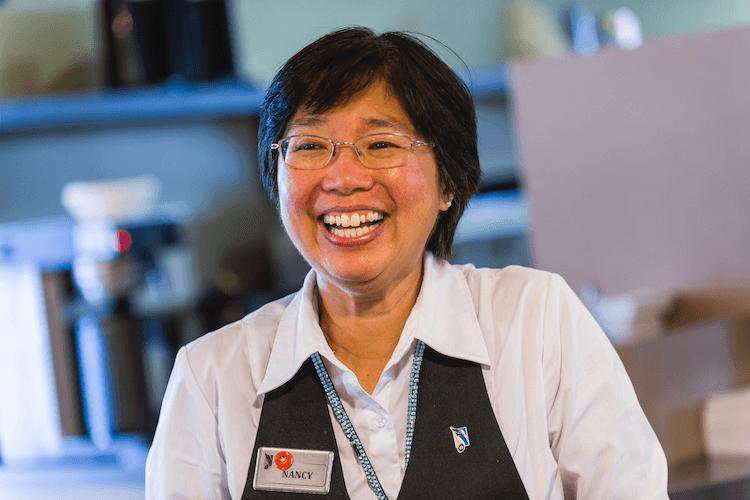 If you're looking for senior living in Ontario, Canada, there's no shortage of options to choose from. It can feel overwhelming trying to decide where the new home for you or your loved one is going to be. When you're looking at senior living communities, it's common for you to hear similar things.
You'll often hear terms like "vibrant living," but few senior living communities actually dive into what sets them apart from the rest. At Symphony Kanata, a Symphony Senior Living community in Ontario, Canada, we're going to change things up a bit.
In this blog post, we're going to avoid the generic language and dive into some of the amenities and services that make Symphony Kanata unique. If you're ready for an inside look at how our community helps enrich the lives of each resident, keep reading.
3 Senior Living Amenities and Services at Symphony Kanata
1. Our Personalized Approach to Senior Activities
The truth is, there's no one size fits all list of senior activities. After all, every senior has their own unique interests, hobbies and passions. At a senior living community, it's common for residents to have to find activities they can participate in on their own.
That's not the case at Symphony Kanata. Once you or your loved one moves in, you'll sit down with our Event Coordinator Maggie James. She will walk you through a friendly interview. Think of it as having a conversation about your hobbies with a friend.
From the interview, Maggie and our team at Kanata will have a clear picture of your likes, interests and hobbies. From there, we'll work to match you with activities and residents that celebrate those passions. And if there's a hobby you like that we don't have, we'll work to find a way to add it to our list of growing activities.
2. Redefining Pet-Friendly Senior Living
For many seniors, their dogs and cats are their closest friends. And at Symphony Kanata, you won't have to give up your furry friend to move into the community. While that isn't a new idea, there are a couple ways that we are redefining pet-friendly senior living.
We have no restrictions on dogs and cats: When you found your furry friend, you probably weren't thinking about if they'd be allowed at a senior living community. You shouldn't be punished for that. At Symphony Kanata, all sizes and breeds of dogs and cats are welcome.
Taking care of pets can be part of your care plan: If you or your loved one is moving to Symphony Kanata because you need more support, you shouldn't have to leave your pet behind. If you're unable or need some extra help caring for your pet, our staff is happy to support you.
Symphony Kanata has on-site pets: What if you don't have a pet to bring with you? At Symphony Kanata we have an on-site cat and dog that are happy to spend time with you. Our on-site dog Winston and resident cat Buddy are ready to give you a warm welcome. Plus, our on-site pets were adopted from local animal shelters in Ontario.
3. Senior Dining Services at Symphony Kanata
At Symphony Kanata, we understand that food is an important part of life that has the opportunity to bring joy into each day. At our community, you or your loved one will have the opportunity to enjoy healthy and delicious meals. Our community even has scenic outdoor dining areas to add a natural and calming backdrop to your meal.
To make that happen, we have to give credit to our talented chef and dietary staff. They work hard to develop new recipes and creations so that residents won't have to eat the same meal each day.
In addition to getting three home-cooked meals a day, we also make sure to have a variety of snacks available for residents to enjoy. We know that senior nutrition is important. There's no need to force yourself to wait until mealtime if you need something to eat. Plus, residents have the opportunity to reserve dining room space when friends and family come to visit.
Are You Ready to Explore Symphony Kanata
If you're looking for senior living in Ontario, Canada, be sure to put Symphony Kanata on your list. With help from our senior living amenities and services, there's a warm and inviting lifestyle waiting for you at our community.
Deciding on the right senior living community in Ontario doesn't have to be a challenge. The best way to learn more about how our amenities and services are unique is to contact us today and schedule a tour. Our friendly team would love to hear from you.