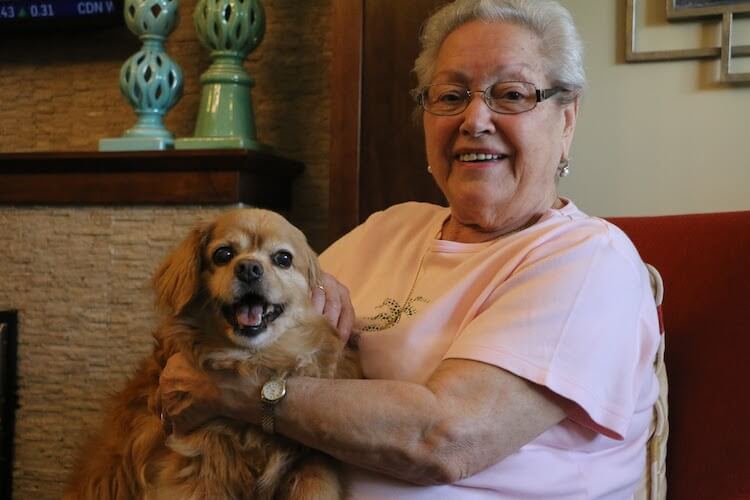 No matter your age, having a strong immune offers a variety of benefits for your life. And in the wake of coronavirus (COVID-19), strengthening your immune system is close to being a necessity. As we get older, our immune systems naturally decline. So that means seniors have to work a little harder to keep their immunity in top form.
For seniors, having a strong immune system is important. And with the recent events surrounding COVID-19, it's become essential. Aside from social distancing and washing your hands, you might not know how to improve your health and boost your immune system.
But there's no need to worry because we have got you covered. Did you know that there are plenty of natural ways to boost your immune system and keep you physically healthy? In this post, we're going to share some of them with you.
7 Natural Immune System Boosters for Seniors
1. Eat Well Balanced Meals
Did you know that your nutrition and diet play a direct role on the strength of your immune system? But what does a healthy diet look like? A well-balanced diet should include plenty of fruits and vegetables, whole grain and protein. It's important that you do your best to limit your added sugars and fat.
For your protein, it's recommended to stick with items that are lean. Turkey, chicken and a variety of seafood are great examples. While eating healthy can be hard to maintain, meal prepping can help you stay ahead of it.
2. Work to Lower Your Stress Level
One of the best natural ways to boost your immune system is lowering stress. In fact, studies have shown that regular stress can hurt your body's ability to fight off infections.
Even when only essential travel is allowed, there are a variety of activities you can do at home to lower your stress. Meditation, deep breathing, yoga or Tai Chi are all great options. And with endless online videos about these practices, you'll have no problem getting started.
3. Make Sure to Get Enough Sleep
Not getting enough sleep is directly linked to your immune system. If you're not getting enough sleep, your body becomes less effective at fighting of infections. The tricky part is that insomnia is often a common issue for seniors. Getting some exercise and having a regular sleep schedule can help you make sure you're getting some rest every night.
4. Hydrate, Hydrate, Hydrate
Wondering how to improve your immune system? Staying hydrated can give you a boost. But drinking water throughout the day isn't always something that's a top priority. Be sure to drink eight glasses of water each day.
When you're hydrated, your mucus membranes stay moist, which lowers your risk of getting infections like the flu. If you're having trouble staying on top of your hydration, try setting a reoccurring alarm to remind you.
5. Wash Your Hands
Washing your hands has always been a good tip, but these days it's even more important. The CDC recommends washing your hands with soap for at least 20 seconds before rinsing with water. And to keep your immune system strong, the CDC says to wash your hands after:
Using the bathroom
Before you cook or eat a meal
After you sneeze, blow your nose or cough
After you touch common surfaces such as door handles or light switches
6. Try Eating Fermented Foods
This tip sounds more intimidating than it actually is. Fermented foods like yogurt, kimchi or sauerkraut give your body healthy bacteria. These bacteria are called probiotics and they can help your body get better at telling the difference between normal healthy cells and cells that want to cause harm.
But you don't have to worry if you're not interested in eating fermented foods. You can also try some probiotic supplements.
7. Regular Exercise
With gyms being temporarily closed, it can be tough to get regular exercise in. But for seniors, getting physically active can help improve your immune system. However, don't think you have to do intense workouts to get the benefits. Even a daily walk outside is a great natural way to boost your immune system. And remember to stay 6-feet away from other when you're outside.
Discover a Healthy Lifestyle at Symphony Senior Living
At Symphony Senior Living, the health and wellness of residents is a top priority. From offering unique pet friendly senior living options to having fresh nutritious creation made by talented chefs, you'll have peace of mind knowing that our communities put your well-being first.
If you or your loved one are ready to join a warm and welcoming environment that celebrates senior health and wellness, find a Symphony Senior Living community near you today. And if you have any questions, contact our friendly staff today. We're happy to hear your story and help you make the right senior living decision for you or your loved one.