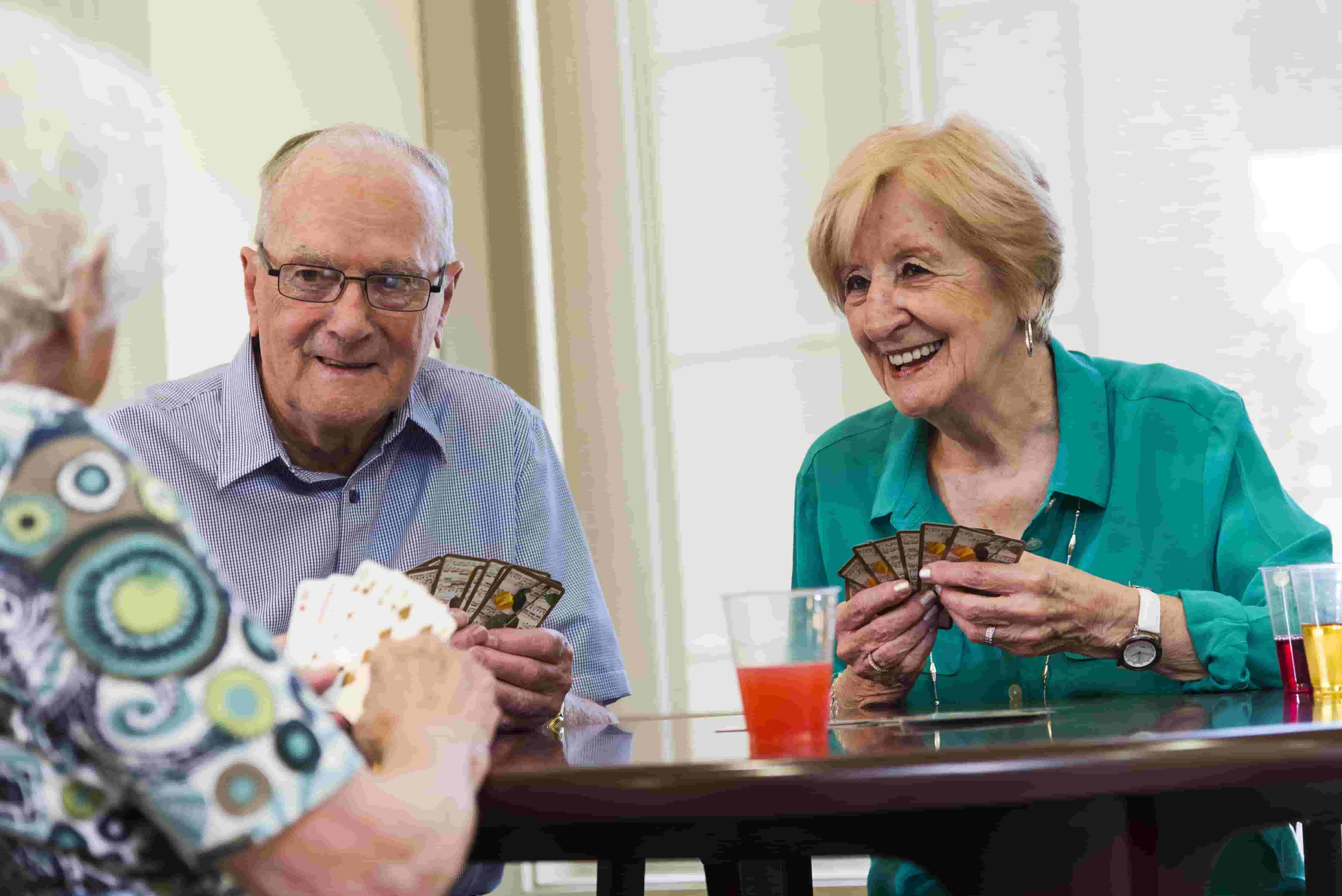 There are plenty of difficult obstacles in your path. Don't allow yourself to become one of them.
-Ralph Marston
It can be difficult to get out of the "this is the way things have always been" mindset – especially when it comes to where you live and how you live. When you learn that moving into assisted living is in your future, it can be tough to accept. While transitioning to a new chapter in your life is never easy, you can eliminate some of the worries and anxiety that comes with it by making the most of it. And we're here to help you get started.
9 Tips on How to Transition to Assisted Living and Enjoy this New Part of Life
Choose a community you'll enjoy.

Moving into assisted living means you'll be there long term. So, you don't want to pick just any community to move into. Take your time choosing where you'll live – do some research and even tour some options if you can. Get a sense of the socialization, dining options and amenities they offer. Talk to different staff members and ask any questions you have. But don't wait until the last minute – start your research early so you can take time with your decision.

Compare costs thoroughly.

Not much is more stressful than settling into somewhere you like only to realize you won't be able to afford it long-term. You can avoid this by looking at each community's pricing model first. Some are all-inclusive while others offer tier-based programs. Immediately eliminate any that are outside of your budget.

Pack with intention.

This can be a difficult step in the process as you're leaving your current surroundings and heading to somewhere new. Take your time with this step so you don't feel overwhelmed.

Prioritize the important items such as medications, clothing, bedding, toiletries and furniture. Then work your way from biggest items to the smallest. And try to keep a list so you stay organized and save on time.

Take time for the emotions.

You won't have a good time moving into assisted living if you don't take the appropriate time to grieve. You still may not be ready for your move, and that is completely normal. Use friends and family for emotional support so you don't have to go through it alone. And remember, everyone has a different timeline for working through the moving stress, so you shouldn't feel the need to rush through it.

Set up your new living space the way you like it.

One of the best ways to feel more comfortable in your new home is to make it feel like your previous one. Bring any furniture and decorations with you that you want and arrange them in a way that feels familiar. You can also ask the assisted living community about their moving services as they may be able to help you with this.

Get to know your neighbors

An assisted living community is called a "community" for a reason. Everyone around you is a potential new companion. Introduce yourself to as many people as you can. Remember: they each went through the same thing you're going through now. They may be able to offer support during your transition into assisted living.

Get to know the staff.

You're going to meet a lot of staff members and carers during your first couple of weeks. They're here to make sure you feel comfortable and cared for in your new surroundings, so don't hesitate to ask them any questions.

Take part in community activities.

A great way to meet new people and acclimate to your new surroundings is to take advantage of the programs the community offers. You can often find a copy of the activities and social calendar on the community's website.

Keep living your life.

Just because you moved somewhere new doesn't mean you have to give up everything you used to do. You still have the freedom to do the things you want, and most communities will even help you do them! Ask about transportation services to doctor's appointments, the store or other needs. You can also find transportation with loved ones and ride sharing services. You can still keep living the life you want in your new community.
Transition into Assisted Living with Symphony Senior Living
No matter where you choose, preparing for assisted living can be a difficult task. Let Symphony Senior Living help make the transition easier. We offer a variety of services to meet all your needs as well as a full calendar of social events and activities.
Your quality of life is directly connected to your well-being and health, and we aim to make your time with us the best it can be. This includes our dining services and pet-friendly living. Do you have a beloved pet you don't want to part with? Not a problem! We understand that our furry friends can be some of the best caregivers, so all our campuses are pet friendly If you don't have a pet but would love the company of one, each campus has a community dog and cat for every resident to enjoy.
If you would like to know more about assisted living with Symphony, contact our team today.