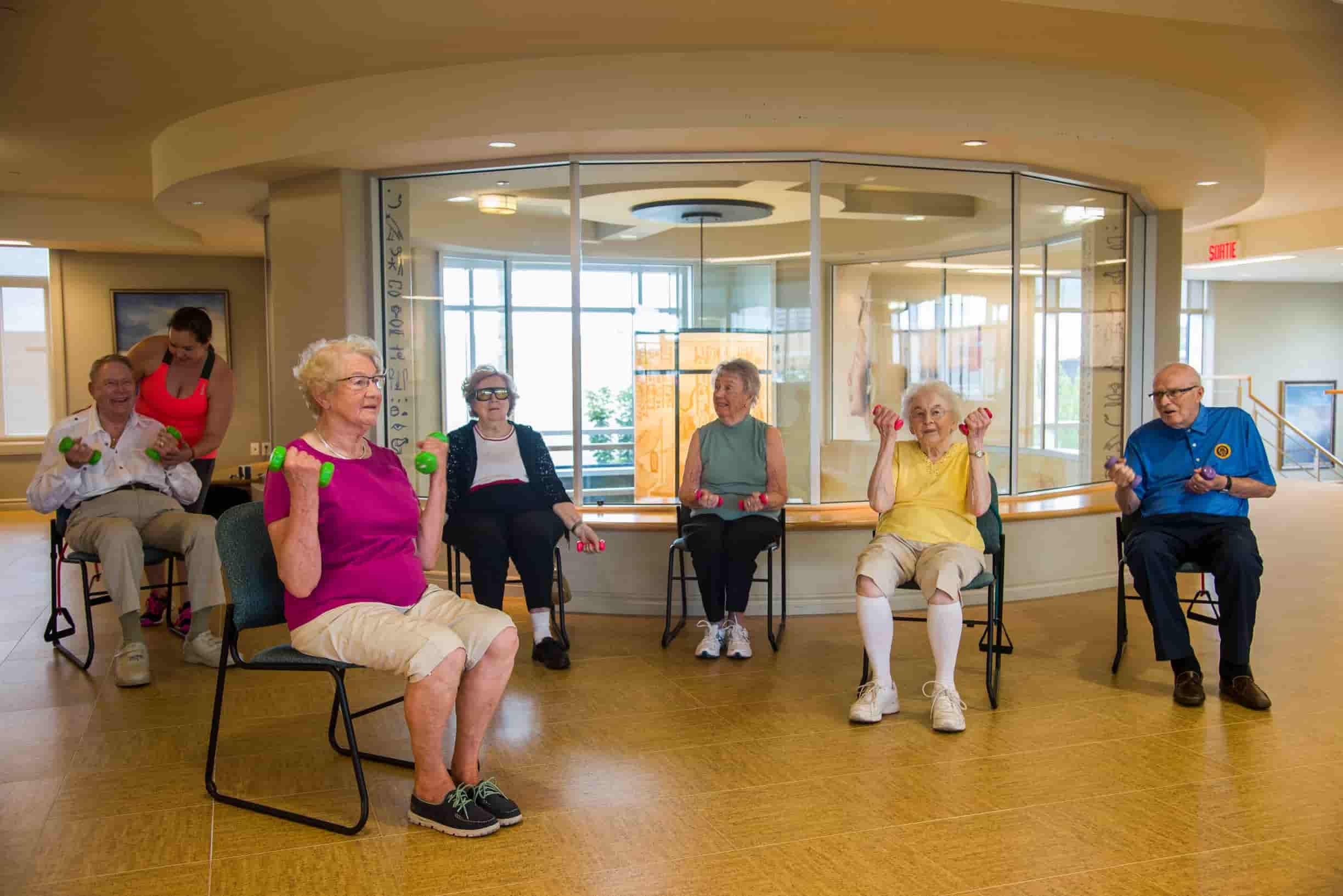 It's no surprise that participating in mentally stimulating activities help to maintain cognitive health. But did you know that physical activity plays a major role in brain health, too? That lap around the block in the fresh morning air or the water aerobics class you're attending could be helping more than just your physical health. If you want to fully take advantage of the benefits of exercise…
Benefits of Exercise for Brain Health
In 2019 study, a group of older adults tracked their physical activity and underwent physical and cognitive tests over the course of twenty years. Upon reviewing the data, those who were more physically active performed better on cognitive tests and had a lower risk for dementia. Studies like this one help us to see the cognitive benefits of exercise.
Improves blood flow to the brain: As you exercise, your heartrate increases. This acceleration promotes blood flow throughout the body, including the brain. When blood flow to the brain increases, it brings necessary oxygen and nutrients with it. At the same time, it releases proteins in the brain that aid in the growth new, healthy brain cells.
Lowers stress hormones: Too much stress on your body can have a deeply negative impact on cognitive function during the aging process. As you take your walk or do a lap in the pool, your body's stress hormones like cortisol begin to lower, which means frequent exercise is important to your brain health.
Reduces inflammation: Regular physical activity helps to diminish fatty tissue in the body which contributes to inflammation. This swelling in the body slows down the communication between brain cells, causing you to feel "foggy" and slow. Too much inflammation on the brain causes nerve cells to die, and that means your brain will age faster than normal.
Another study showed that light activity every day was linked to higher brain volume and slowed down brain aging. If you or your loved one is at risk for dementia, frequent exercise can help to keep decline at bay for a while longer.
Increase Your Brain Health at a Symphony Senior Living Community
At Symphony, we believe in high-quality living, and that includes keeping your mind healthy and engaged. If your idea of getting exercise is enjoying an afternoon walking around the shops, our Carlton Place Terrace community is the place for you. If you'd rather enjoy a leisurely stroll the grounds, away from the noise of the city, you may prefer Forest Valley Terrace. Each one of our communities offers senior activities suited for every resident based on their interests. Simply speak with our Activities Coordinator, and they'll find or develop something that matches your interests.
From fitness sessions to group outings, there's always something for everyone.Contact us today to learn more about physical activity and overall health at Symphony Senior Living communities.