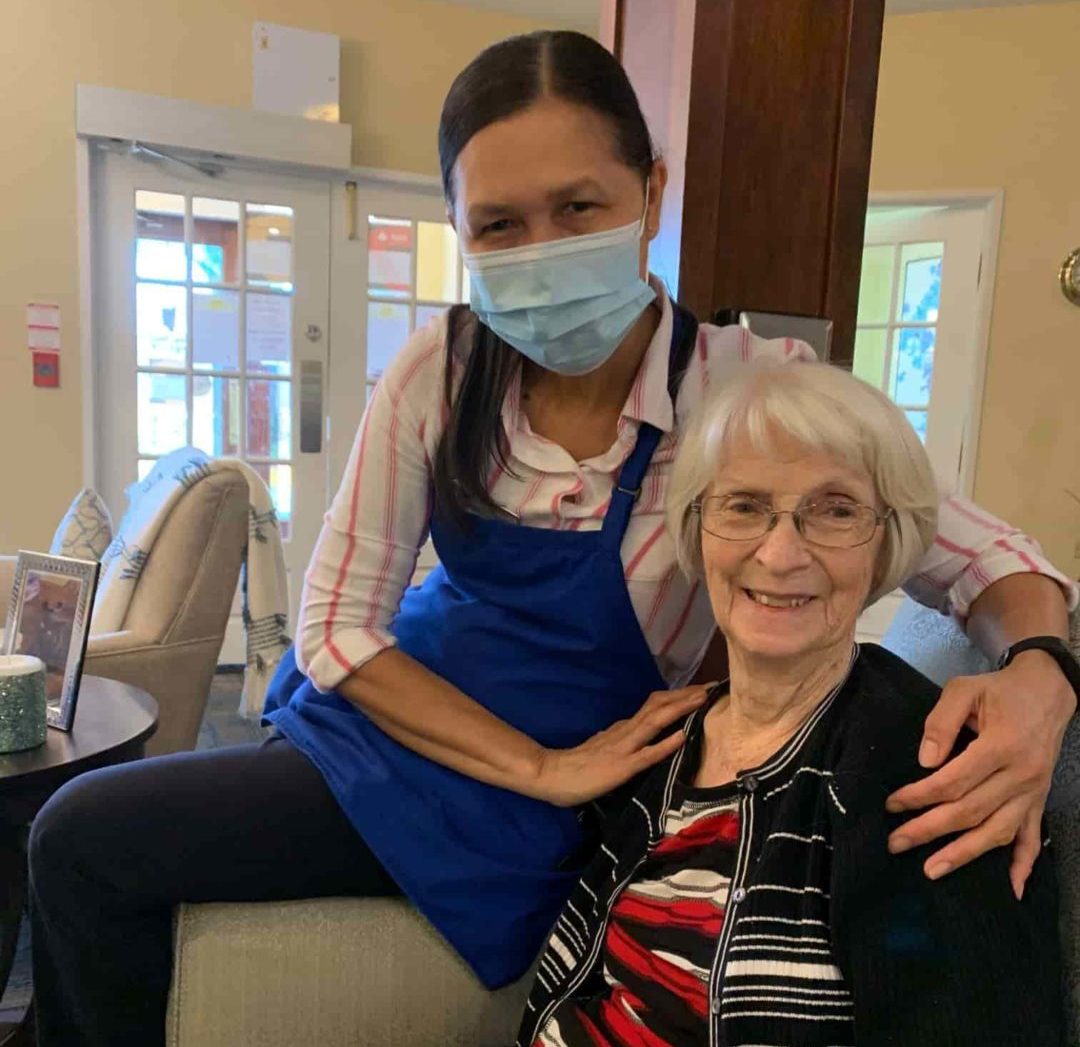 Coronavirus (COVID-19) has replaced many group activities with social distancing and has many us thinking about our immune systems more often. We know that seniors are at high risk for COVID-19, but now that we're at the start of regular flu season, how can seniors tell the difference between COVID-19 and the flu?
Maybe you've heard that COVID-19 and the flu share many of the same symptoms. So, if you or a senior loved one start to feel under the weather, knowing the difference between these illnesses can help you determine your next steps.
How COVID-19 Symptoms Are Different from the Flu
COVID-19 and the flu are both respiratory based illnesses. Your respiratory system handles your breathing. When it gets infected with bacteria, different illnesses can actually share similar symptoms. Some of the common symptoms shared between COVID-19 and the flu include:
Headaches
Fever
Cough
Chills
Nausea
For seniors though, symptoms like muscle aches and fatigue can happen more often with age. This makes it even more difficult to try and diagnose the cause of these symptoms. The good news is that we're learning more about COVID-19 as time goes on. Some of the ways COVID-19 presents itself differently from the flu are:
Your Type of Cough: COVID-19 causes a much more severe cough than the flu. In fact, the cough happens more frequently and cause shortness of breath.
Symptom Onset: With COVID-19, the symptoms will develop over a longer period of time. It takes an average of five days, while the flu can develop in one or two days.
Unique COVID-19 Symptoms: COVID-19 will often cause you to have symptoms like a sore throat, shortness of breath and persistent chills.
What Does This Mean for Seniors?
Since the symptoms of the flu and COVID-19 are so similar, it's important for older adults to be able to tell the difference. If you're a caregiver for a senior loved one, start by keeping a log of their symptoms once they become sick.
From there it's important to contact your family doctor. Once you tell them the symptoms your loved one is experiencing. It's possible that their doctor will recommend that your loved one receives a COVID-19 test. The test is the only way to confirm whether your loved one has COVID-19 or the flu. One of the great perks about Symphony Senior Living is that Wellness Coordinators at each community can perform a swab in-house to be sent out for testing. That way, your loved one won't have to take the risk of leaving their home.
While a vaccine for COVID-19 hasn't been developed yet, there's still something you can do to help your loved one stay as healthy as possible. Be sure to help your loved one get their annual flu shot.
Reach a Higher Level of Wellness with Senior Living
One of the benefits of a senior living community is how it can help you or your loved one reach a higher level of wellness. Expert staff are there around the clock and can keep an eye on your loved one's health. Plus, many senior living communities like Symphony have COVID-19 health and safety protocols that keep your loved one's wellness top of mind.
At a Symphony senior living community, your loved ones will have everything they need right on campus. So, the risk of going out for groceries or other necessities fades away. And all the Symphony communities have plenty of activities and resident pets that make meaningful social connections an everyday occurrence.
Discover a Vibrant Lifestyle at Symphony Senior Living
At Symphony Senior Living, it's our mission to provide the highest quality senior living in Canada. We know that keeping your loved one's body and mind active is the key to their well-being. That's why our Life Enrichment Program has over 250 social opportunities each month for residents to enjoy.
Each of our senior living communities has an on-site Activities Coordinator. They will take the time to get to know your loved one's interests and match them with activities they'll love. If you're interested in how Symphony Senior Living can help your loved one reach a higher level of wellness, contact us today .