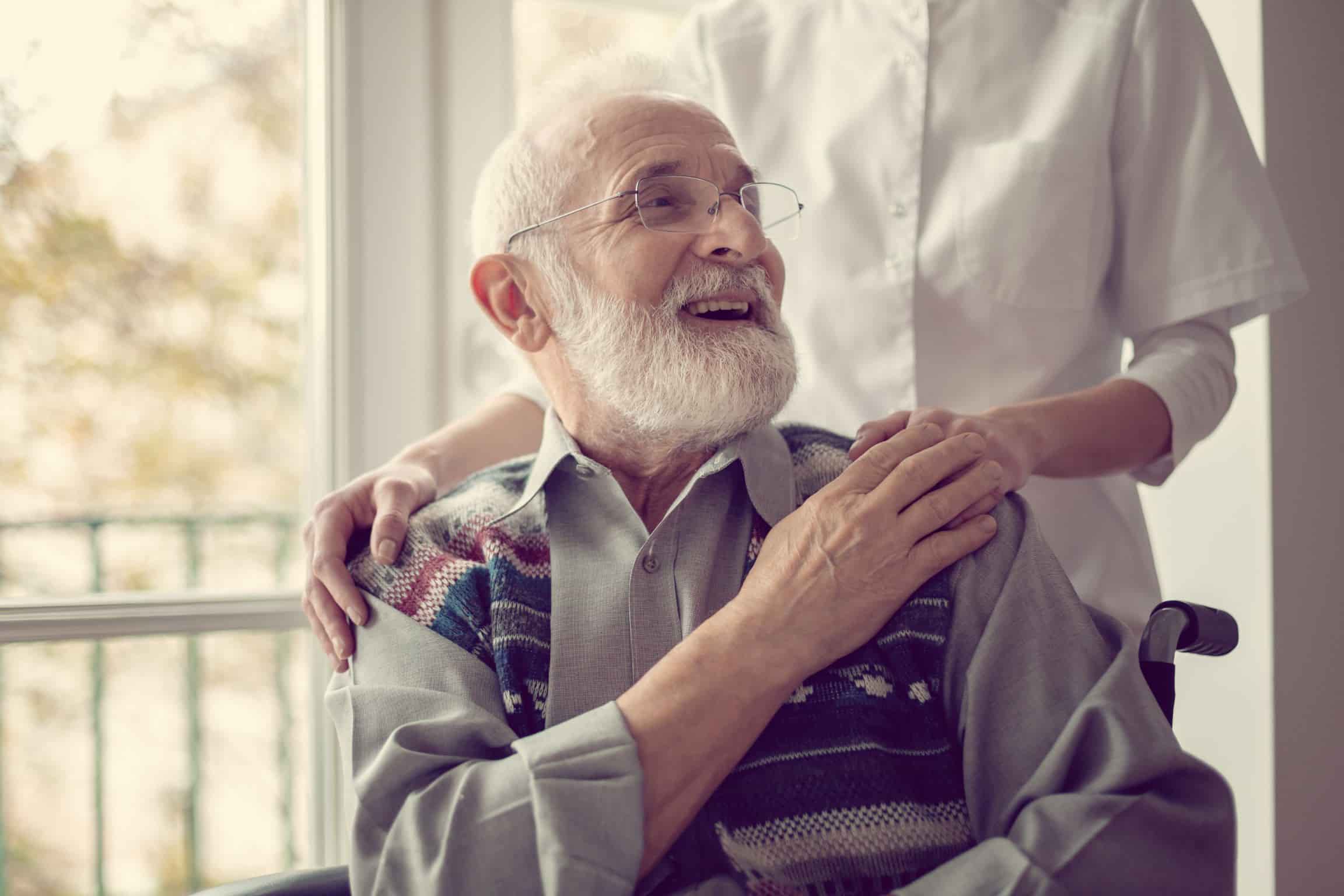 "For now, I just want things all safe and familiar. My life may not be perfect, but it is what I have known." —Ann M. Martin, A Corner of the Universe
When your loved one is experiencing the side effects of Alzheimer's or dementia, being surrounded by the unfamiliar can be more than just uncomfortable for them. They can become overwhelmed by their new surroundings and get downright frightened and stressed out. This can make planning a transition into memory care even more stressful than a standard move. And with the precautions needed during COVID-19, the stress can be even more challenging to manage.
Every one of us want to make protecting our family a priority, which means you want to take every precaution when moving a loved one to memory care. So, if you are planning to move your parent or other loved one with dementia or Alzheimer's during COVID-19, we've provided a list of tips below.
Memory Care Moving Checklist for COVID-19
Research memory care and assisted living communities. It's important to start researching communities that meet your loved one's needs as soon as possible. Even if you plan to take care of them personally, there could come a time where their needs surpass your skills and they will require a professional caregiver. As COVID-19 continues to unfold and we learn more about it and its effects, look at how these communities and facilities handle the changes and improve the safety and wellbeing of their residents.
Ask the right questions. When you begin to reach out to potential communities, it's important to ask questions about your loved one's safety and wellbeing in their facility. This may include questions such as:

How often do you test residents and staff for COVID-19?
Have you had any coronavirus cases?
How do you handle communication to families if their loved one becomes ill?
What safety protocols are in place to prevent the spreading of coronavirus?
How do you keep residents engaged while still social distancing?

Talk to your loved one about the move. Prior to moving day, it's important to discuss the move with your family member. They may have some requests for their new home while they can still make sound choices. You also don't want to drop the information on them the day of the move and cause them undue stress. Also, you may want to bring them on a physical or virtual tour of the community if possible so they can feel a deeper connection prior to moving.
Add a touch of home. You don't want your loved one to get to their new home in a new community and immediately become confused by their lack of familiar surroundings. One way to help ease their transition is to decorate their new space with things from their previous home like a favorite blanket, piece of artwork or special chair. Also be sure to place plenty of pictures of family throughout their new space. The sight of the familiar can make them feel more comfortable and secure.
Keep to a schedule. When your loved one is experiencing the symptoms of dementia or Alzheimer's, routine and consistency is important — even on moving day. Try to keep to their schedule as much as possible and move during their best time of day if you can. Remember to stay positive around them as your attitude can help them feel safer and more relaxed during this transition.
Keep in touch frequently. Imagine being your loved one for a moment: you're experiencing a difficult disease that often leaves you feeling confused, you've just moved to a new setting and then your family members disappear for extended periods of time, leaving you alone in this new place. This brand new setting can take them awhile to adjust to, so it's important to spend a little extra time with them at first so they don't feel abandoned. You may also want to encourage other family members and friends to visit them often as well to make their new community feel more like home.
Make Adjusting to a Memory Care Facility Easier with Symphony Senior Living
If you want to help your loved one feel more at home, Symphony Senior Living in the greater Ottawa, ON area is the right place for them. We are renowned for our expertise in the field of memory care, and our programs are developed through extensive research and hands-on experience. Our team members are more than nurses — they're here to engage with your loved one on a personal level and make connections. And if your loved one doesn't need full-time support just yet, our Day and Night Owl Programs can provide the help you need while you're at work or if you just need a break.
Contact the Symphony team today and schedule your in-person visit at one our four locations.