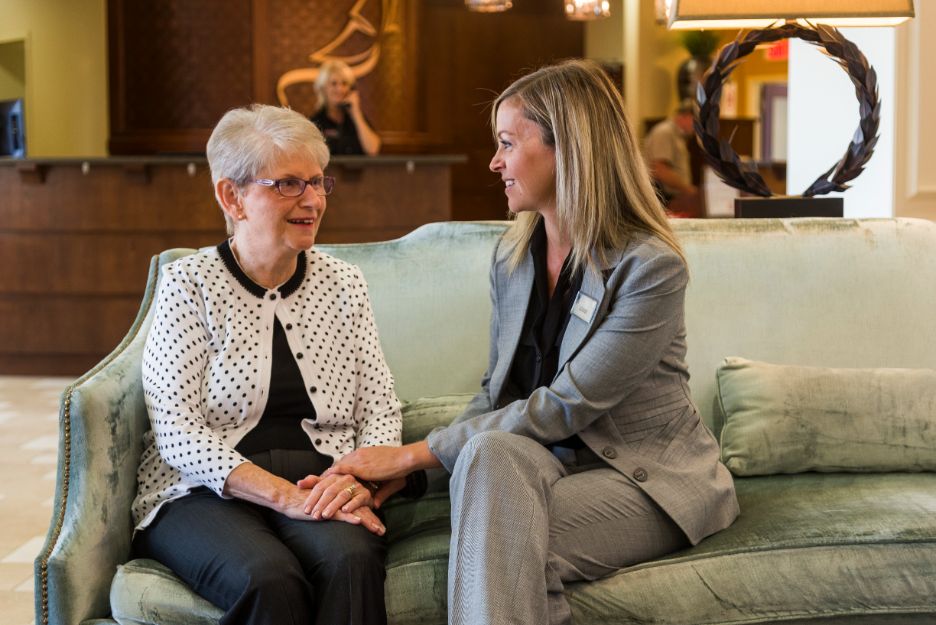 We've all been there: you buy a product or service you were looking forward to only to be left with a feeling of guilt in your stomach. Buyer's remorse is a very unpleasant feeling that has a habit of sticking with you. And the bigger the decision, the more intense the feeling of buyer's remorse can become.
When you or a loved one is looking for a senior living community, the last feeling you want is buyer's remorse. So how can you be sure that the senior living communities you're looking at are a good fit? While there are plenty of senior living communities to choose from, the characteristics you're looking for are on a shorter list. Let's take a look at some of the features that suggest you found a good senior living community.
The Current Residents Give Rave Reviews
If you're curious about how good a senior living community is, talking to the current residents should be your first step. Pay attention to what they have to say — specifically what their day-to-day life looks like at the community. For example, if a current resident has plenty of stories about participating in activities, that's a good sign.
Next, you'll want to head over to the community website to see if any testimonials of current residents are posted. When you're reading the testimonials, keep a close eye out for the community features that are mentioned. The testimonials at Symphony Senior Living call out the welcoming atmosphere and the supportive staff.
There's A Vibrant Lifestyle at the Community
Take some time to look at the lifestyle of any senior living communities that have caught your eye. Pay attention to the activities that the community offers to residents. After all, you or your loved one will want to have ways to keep the mind, body and spirit engaged.
For example, Symphony Senior Living has a Life Enrichment Program that gives you or your loved one access to more than 250 meaningful activities a month. In fact, every Symphony Senior Living community has an Activities Coordinator that creates activities based on resident interests.
The Community Has a Premier Dining Experience
No matter what activities you or your loved one participate in, you'll still have to eat multiple times a day. The meals at senior living communities not only provide nutrition but essential social connections for residents. You want a community that gives you confidence that a fresh and nutritious meal is always close by. Ideally, senior living communities will have a dedicated chef and attentive wait staff.
Take the dining services at Symphony Senior Living as an example. At Symphony, healthy and delicious food is crafted by a talented chef. Residents enjoy three home cooked meals a day and have access to a wide variety of snacks and refreshments. If you're curious about a community's food, see if they offer a complimentary meal like Symphony does. That way, you'll know what to expect before you move into the community.
Look for That Little Something Extra
It's hard to put into words, but some senior living communities have an "x" factor that makes them truly unique. It could be a life enrichment program or even an amazing location. But no matter what it is, this special trait should be obvious once you start researching the community.
For Symphony Senior Living, the true "x" factor has to do with pets.Every Symphony community is pet-friendly, and there's no restrictions on breeds of dogs and cats. Symphony understands the joy that pets bring into a senior's life. That's why each community has a resident dog and cat. So, even if you or your loved one don't have a pet, you can still experience that special companionship.
Find More Purpose in Each Day at Symphony Senior Living
If you're looking for a senior living community that can help you or your loved one have a more fulfilling lifestyle, Symphony is here to help. At our senior living communities, you'll find exceptional care and meaningful connections.
We're confident that once you learn more about our communities, you'll feel like they are the right choice for the next chapter of retirement. Contact us today to get an inside look at what life could look like for you or your loved one at Symphony Senior Living.