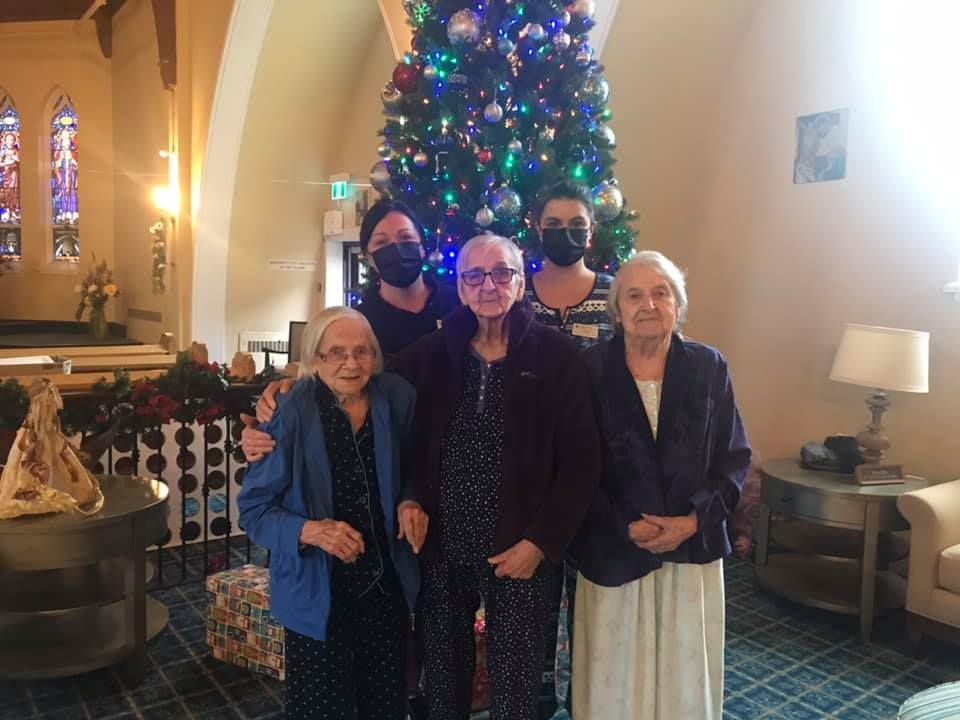 Now that the holiday season is in full swing, you can already picture the stockings hanging from the fireplace and the smell of home-cooked meals in the air. After a tough year, the spirit of the holidays is bound to bring joy and a sense of reassurance to your family. And you want to make sure that your senior loved one has the opportunity to join in and celebrate the season.
You know that Ottawa is known for having a variety of holiday activities to enjoy. But given the continued impact of coronavirus (COVID-19), you want to make sure that any activities are safe for your senior loved one. The good news is that we're here to provide some ideas to get you started. That way, your loved one can safely enjoy everything this joyous time of year has to offer.
Ottawa Holiday Activities for Seniors in 2020
The Holi-yay Virtual Craft Market
One great way for your senior loved one to celebrate the holidays is some quality arts and crafts while supporting local Ottawa business! You and your senior loved one can explore the wonders and local Ottawa artisans of this craft market. Holi-yay is one of Ottawa's biggest virtual markets of the year. You and your loved one can enjoy a series of workshops, live music, a virtual Santa visit, gift guides and more.
This craft market is a great opportunity for your loved one to experience local Ottawa culture from the safety of your own home. The Holi-yay virtual craft market is going to be up and running until December 24th!
Explore a Christmas Light Drive Through
Imagine taking a nice relaxing drive with your senior loved one as you marvel at miraculous light displays. The Enchanted Holiday Drive is an honored tradition in Ottawa that is sure to give you and your loved one plenty of holiday cheer.
While you and your loved one are socially distanced in your car, you'll see an entire collection of amazing light displays. From giant snow globes displays to exploring a festive holiday village, the Enchanted Holiday drive is an engaging activity for everyone in the family. Plus, you can ask your senior loved one to take pictures of their favorite parts of the experience. That way, you can reminisce about the experience next time you're together.
Harvest Your Own Christmas Tree
There's nothing better to help you and your loved one get into the holiday spirit is harvesting your very own Christmas tree. Ian's Christmas Adventure Park is like an outdoor wonderland. Your senior loved one can enjoy a hot chocolate or get cozy next to a campfire.
This age-old holiday tradition is bound to help your loved one remember some of their favorite holiday moments from the past. Ian's Christmas Adventure is right in the local Ottawa area and has plenty of other outdoor activities for the whole family to explore.
Help Your Loved One Find a Fulfilling Lifestyle
Once your senior loved one gets used to taking part in a variety of holiday activities, they might want to change their lifestyle. Symphony Senior Living can offer your loved one a welcoming and active environment where they can pursue their passions. From our pet friendly campuses to a wide variety of community activities, your loved one will get excited about what new adventures each day has to offer.
Give your loved one the gift of a more fulfilling lifestyle this holiday season. Contact us today to learn more about Symphony Senior Living and how we help seniors in the Ottawa area thrive.