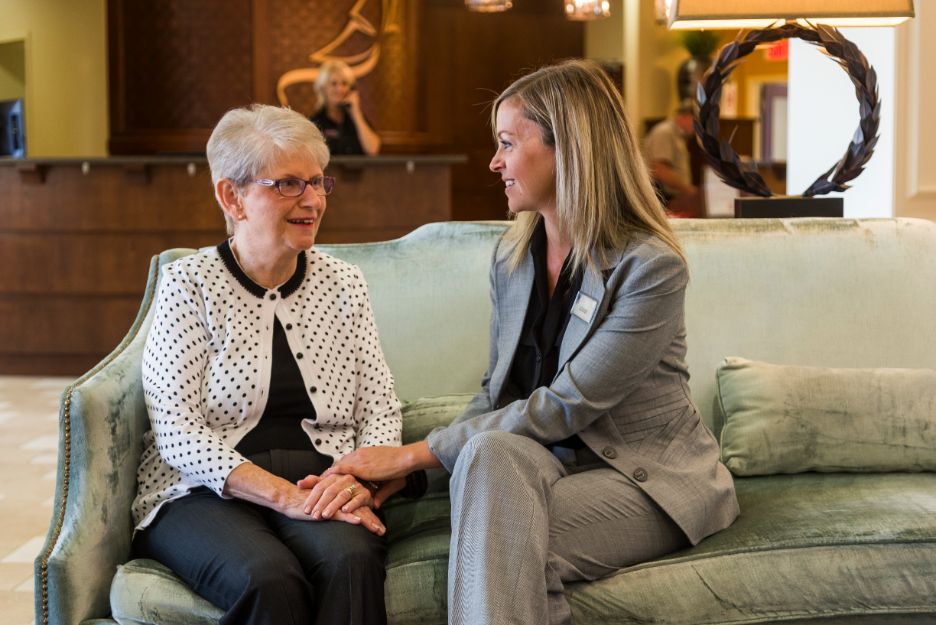 When your loved one receives an Alzheimer's or dementia diagnosis, it can be hard to adapt. As a caregiver, you want to make sure that your loved one is enjoying their highest level of wellness. Unfortunately, there are some obstacles you'll likely have to overcome to achieve that goal.
Alzheimer's and dementia changes the way your loved one sees the world. As a result, a memory condition increases their risk of developing depression. But how do you know if your loved one is struggling with depression? In this post, we'll highlight some of the main warning signs of depression to lookout for.
Symptoms of Depression in Seniors to Lookout For
Unfortunately, it can be difficult to identify depression in a loved one with Alzheimer's or dementia. Memory conditions share many of the same symptoms of depression. So, you might not know which condition is truly the cause of what your loved one is experiencing.
In addition, memory conditions make it harder for your loved one to talk about their feelings. To find out if your love one is experiencing depression, you need to look closely at their behavior. Some of the most common signs of depression for seniors with Alzheimer's or dementia are:
Loss of interest in activities and hobbies: Has your loved one lost interest in their hobbies? After their diagnosis, your loved one can still find joy in their passions. If you've noticed that those activities no longer inspire the same spark of excitement, they could be struggling with depression.
Apathy: Apathy is the loss of interest in life and social connections. When apathy is a symptom of depression, it's more likely to manifest as a long-term condition. Start keeping track of when your loved one begins to feel apathetic. If this persists for more than a month, it's likely to be a sign of depression.
Isolation: It's common for seniors with Alzheimer's or dementia to isolate themselves. So how do you know if your loved one's isolation is the result of depression? With depression, they are more likely to distance themselves from their closest family members.
What Can You Do to Help Your Senior Loved One with Depression?
If you've noticed some of the signs we mentioned above, it might be time to see your loved one's doctor. They can help you find out whether your loved one is struggling with depression or if their symptoms are caused by their memory condition.
There are ways to help your senior loved one who is struggling with Alzheimer's and depression. As a senior caregiver, you can:
Create a Comforting Environment: A good way to start is to surround your loved one with things they are familiar with. Doing this can help ease any stress and anxiety.
Avoid Overstimulation: It common for people with Alzheimer's or dementia to feel overwhelmed. You'll want to limit the number of stimuli they experience each day.
Practice Positivity: Be sure to praise your loved one as often as you can. It can help boost their mood.
Discover Premier Memory Care at Symphony Senior Living
At Symphony Senior Living, our Moments Memory Care Program can give your loved one personalized care. We specialize in helping them forge meaningful connections for a more fulfilling lifestyle. All our communities have residents' pets to bond with, and a wide variety of life enrichment activities.
Our goal is to connect your loved one with experiences that help them appreciate each moment. We even have "Life Skill" activity stations that connect the past of residents to the present.
If you're looking for a memory care community for your loved one, put Symphony at the top of your list. Contact our expert senior living team to learn more about our memory care program.