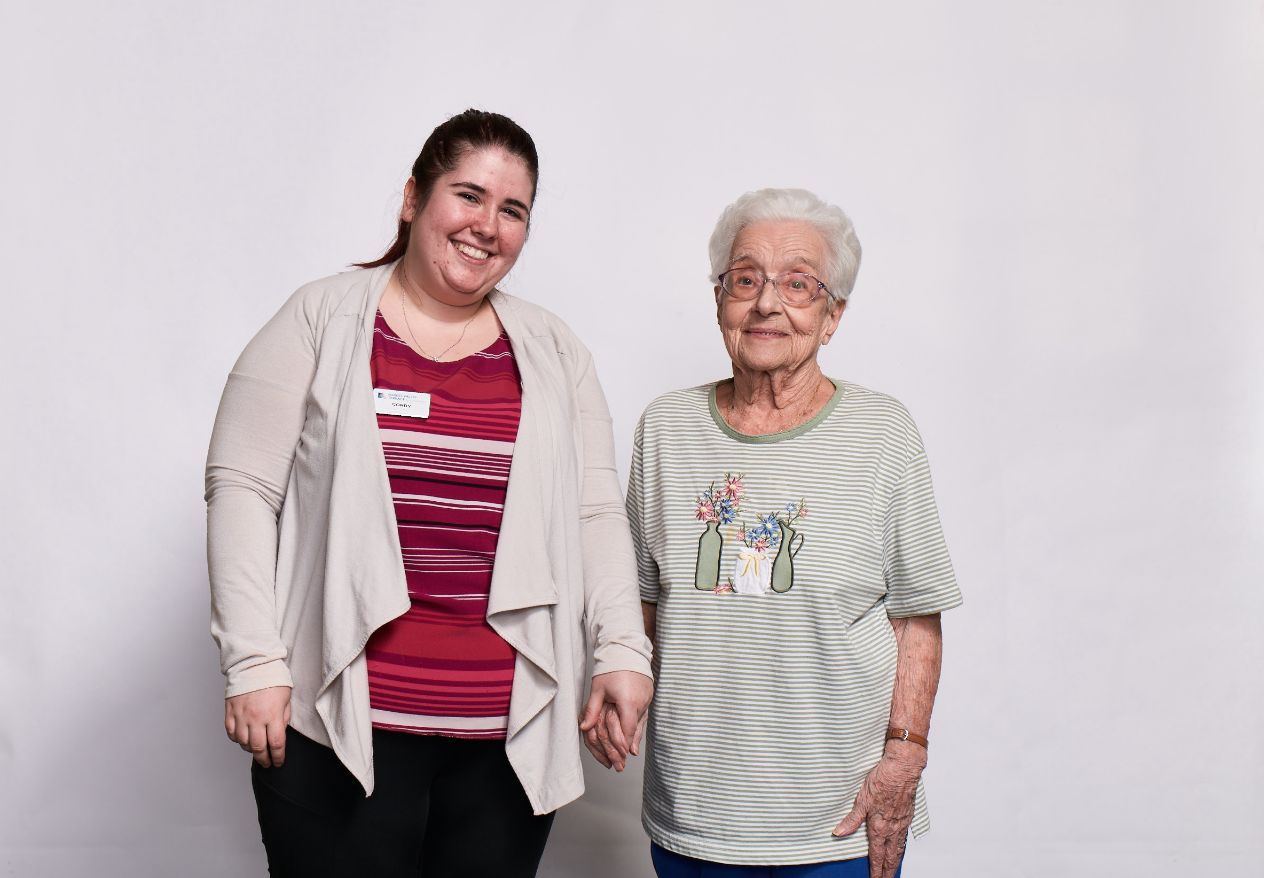 Before you or a loved one make the transition to a senior living community, it's natural to wonder what life will look like there. You might have gone on tours during your search, but you want a more detailed look behind the scenes. What sort of activities can you expect? Are there any special amenities you can look forward to? These are just some of the questions that you might ask yourself during this process.
If you're looking for senior living in Orleans then you're in luck. We're going to take you on a guided tour on what a typical day looks like for residents of Forest Valley Terrace.
Morning
Picture your loved one waking up in a cozy space with all their favourite belongings they brought to the community as they are greeted by one of our resident specialists. They will have the freedom to wake up when they want and enjoy their routine either with assistance or on their own.
Our expert staff will be with your loved one to make sure they have everything they need for another fulfilling day. As the natural light illuminates the hallways, your parent will make their way down to enjoy breakfast with friends and neighbors. Next, they're off to spend some quality time with our resident dog Luna before making their way outside to the scenic and secure courtyards just a few steps away from the dining room.
If you or your loved one ever needs assistance with daily tasks, our staff will be there to help. For example, our staff often helps assisted living residents with dressing, bathing and other personal hygiene needs.
Afternoon
The afternoons at Forest Valley Terrace are the prime time for our engaging life enrichment activities. You or your parent will have plenty of opportunity to follow your passions. Start the afternoon off tapping into your creative side with a painting class. Or craft your favorite family recipe by baking in the community kitchen.
But the adventure of daily life at Forest Valley Terrace doesn't stop there. Our senior living community works to provide your loved one with a space where they can celebrate what makes them unique. It all happens in our historic building that was once used as a monastery in 1923. While much of the interior has been updated and renovated, the beautiful stained glass windows in our chapel remain intact from almost 100 years ago.
Your loved one will often cap off an eventful afternoon with a homemade dinner prepared by our talented chef and dietary staff. These delicious meals combine flavor with balanced nutrition. Plus, the warm hospitality of the staff and relaxing atmosphere make mealtime the highlight of the day.
Night
As the day starts to wind down, there will be more activities for you or your loved one to explore. They can wind down by playing cards games with friends or watching a classic movie with some popcorn. When it's time for bed, our staff can help with getting settled in if you need it.
When the sun is setting, your loved one will have some extra peace of mind knowing that there's someone right down the hall if they need anything. Without the stresses of home maintenance or worrying about their well-being, you might find yourself sleeping a bit easier too. And your loved one will be able to wake up tomorrow for a new adventure at our community.
Find Wonder in Each Day at Forest Valley Terrace
At Forest Valley Terrace, we're dedicated to helping you or your loved one thrive, but don't just take our word for it. Here's what one family had to say about our community:
"With delicious food served in the bright, airy, dining room and the home so beautifully decorated and spotlessly clean, Mum thinks she is in a hotel and she must be on vacation!"
If you think you or your loved one could find joy in the engaging lifestyle at Forest Valley Terrace, contact us today for a virtual tour!