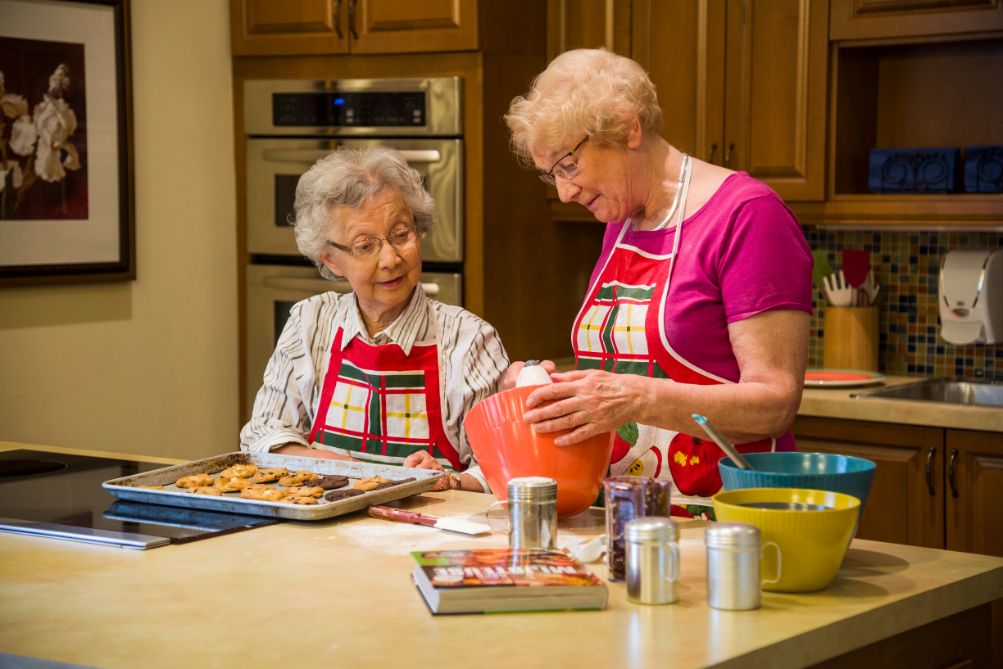 During your senior years, every day should be about experiencing the joys in life: spending time with the grandkids, whipping up a batch of cookies to munch on with a cold glass of milk or reading a good book by the fireplace. Who wants to use that time doing mundane tasks like grocery shopping? Thankfully, there are now several different grocery shopping apps that help to make life a little more convenient for seniors.
One of the most popular apps, Instacart, offers specialized support for senior grocery shopping. If your loved one is not as comfortable using a smartphone as the younger generations, they have a special Senior Support Service for those over 60 who need assistance while setting up an account and placing orders. If your parent would like to get more time back in their schedule to do the things they love, learn about how to use this helpful app below!
How to Use Instacart for Easier Senior Grocery Shopping
Whether your parent's favorite grocery store is Loblaws, Whole Foods, or something else, they can quickly get items delivered right to their front door with this app. Instacart works with over 300 retailers and trusted local grocers, so your loved one will be sure to find the ideal choice for their digital shopping experience.
How to Select a Store
You or your parent can easily access your Instacart account from a smartphone or the computer. If they're using a desktop or laptop:
Once your account is set up, log into the app on your phone.
Click on the retailer image you want on the homepage.
If they are shopping through the Instacart app on a smartphone or tablet:
Log into your app.
Use your finger to tap on the retailer image on the homepage.
How to Place an Order for Grocery Delivery
Finding items and placing an order is quite simple!
Search for a specific item like frozen vegetables, ham or bottled water, or browse by department — they can also just browse by diet type such as "vegetarian." They'll likely see recommendations based on items they've purchased before or what's currently popular in the area, as well.
Once they find something they like, they can add it to their cart by selecting "+Add" or "Add to Cart." Need more than one of something? They can also adjust the quantity of items by using the "+" or "-" buttons. If your parent wants to learn more about an item before they purchase it, they'll simply tap on the image for a pop-up of its information. From there, they can swipe through more images and even see its nutritional facts.
Once your loved one is finished shopping, they can review what's in the cart by tapping on the green cart icon in the top right corner. Then they'll want to look for the "Next delivery" option at the top of the screen; they'll need to select the time when they would like the groceries to be delivered. However, they'll need to keep in mind that they'll need to be home to accept the delivery. They can also choose to pick up the groceries if they already plan to be out and about. Finally, they'll review the items and remove anything they may have added to the cart by mistake.
Next, while they're in the "cart," they'll select the green "Checkout" button at the bottom of the screen. If your parent has items from multiple stores being delivered, they'll need to choose a separated delivery from each store. If they need these items quickly, they can schedule them for delivery as early as hour from now, but if they're in no rush, they can also select later in the day or even another day in the week.
Lastly is placing the order. Your loved one will fill out the delivery address and payment order, and then place their order. The groceries will be outside their door in no time!
Your Loved One Can Enjoy the Freedom to Eat What They Desire at Symphony
Mealtime is an important part of everyone's lives. Not only does it give you the nutrition you need to live a healthy and balanced life, but it's also something to look forward to when you want to please your tastebuds. At Symphony, we understand that while food can be a joyful experience, older adults who live alone may lose interest in their meals. That's why we've created a fun, healthy and delicious nutrition program. Our talented chefs and dietary staff whip up fresh creations every day, never compromising on taste — no matter your parent's diet restrictions. And if they want to enjoy a meal with you and some of their other loved ones, they can even reserve our private dining room as a way to relax and entertain in stylish form!
Want to learn more about our dining program and how your parent can live a vibrant lifestyle at Symphony Senior Living? Contact us to hear from our team of experts.