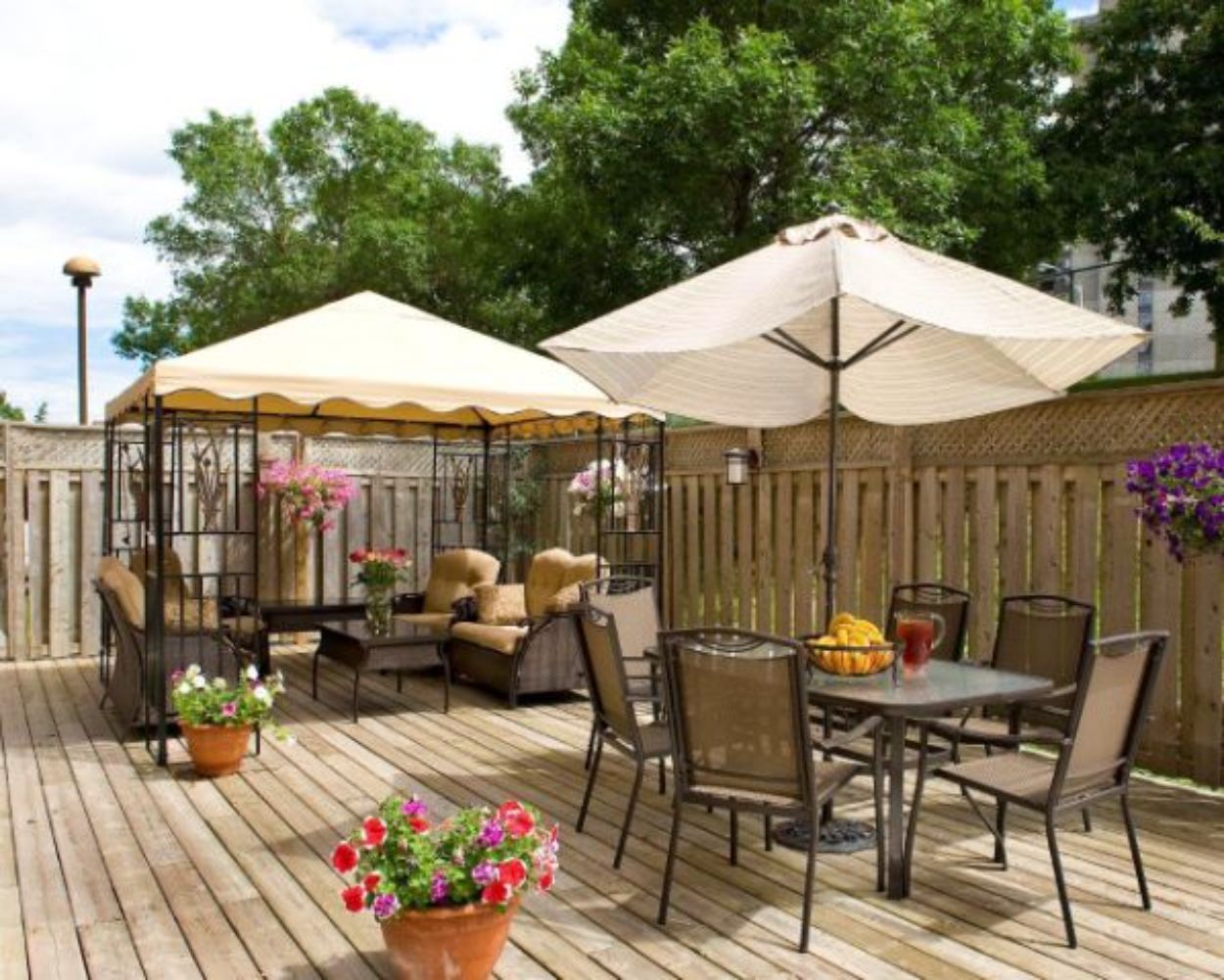 Even though the vaccine has become widely available and many businesses are reopening, many states across the country are still enforcing social distancing rules. If you're an older adult, social distancing might introduce a few hiccups to your normal spring schedule. Activities as simple as going out to brunch with friends may have become a little more challenging.
The good news is there are plenty of energizing spring activities for seniors that follow social distancing guidelines. If you're interested in a few new ideas for making the most of spring, explore our activity recommendations below.
5 Socially Distanced Spring Activities for Seniors
1. Play a Board Game Outside
Is there anything better than getting some fresh air while spending quality time with friends and family? Grab your favorite board game and set it up on your deck or patio. Since you're outside, you'll be able to space out the seats, so you won't have to worry about breaking any social distancing rules. Plus, you can ask each guest to bring their favorite snack or beverage to liven up the experience. If you find this activity enjoyable, consider setting up a regular board game schedule. That way, you'll have an activity to look forward to each week.
2. Outdoor Exercise Classes
The pandemic has forced everyone to adapt their fitness routine. However, if you feel like getting a little more active this spring, outdoor exercise classes are a great option. Not only will you not have to worry about germs, but being outdoors in the sun can help you boost your vitamin D levels. When you sign up for an outdoor exercise class, you might get to go to an outdoor park or beach you've never visited before.
3. Create an Indoor Garden
Spring is the perfect time to bring some of the beauty of nature into your home. If you're looking to try your hand at indoor gardening, a spice garden is a good place to start. It will give you a fulfilling activity to do each day, and you can use the fruits of your labor when you're cooking meals at home. For extra convenience, you can order almost all the supplies you need online so you can avoid a trip to the store if you prefer that option.
4. Try Bird-Watching
Are you interested in experiencing some of the majesty of nature? Bird-watching is a great hobby to start during social distancing. Many bird-watching spots are along trails and in natural parks where you'll have no issue keeping your distance from others. Once you get in the swing of things, you can try photographing the different birds you see. Each picture can turn into a compelling story you can share with grandchildren or friends.
5. Practice Outdoor Meditation
Have you ever felt like you need time to reflect and relax each day? While meditation can seem intimidating at first, it's really easy to get started. Go to your favorite spot in the backyard and find a comfortable seat. Now, close your eyes and focus on your breathing. Meditation is all about bringing your attention to the present moment, and with a little practice, it can help you reduce stress and boost your overall wellness. If you need extra help getting started, there are plenty of guided meditation videos and apps you can use.
Live, Love and Laugh at Symphony Senior Living
If you're looking to make the most out of spring this year, Symphony Senior Living is the place to be. All four of our senior living communities have a Life Enrichment Program designed to give you 250 social opportunities each month to engage your body, mind and spirit. Each community has a dedicated activities coordinator who gets to know you and creates activities based on your interests. Contact us today to learn more about the fulfilling lifestyle waiting to be discovered at all our active senior living communities.