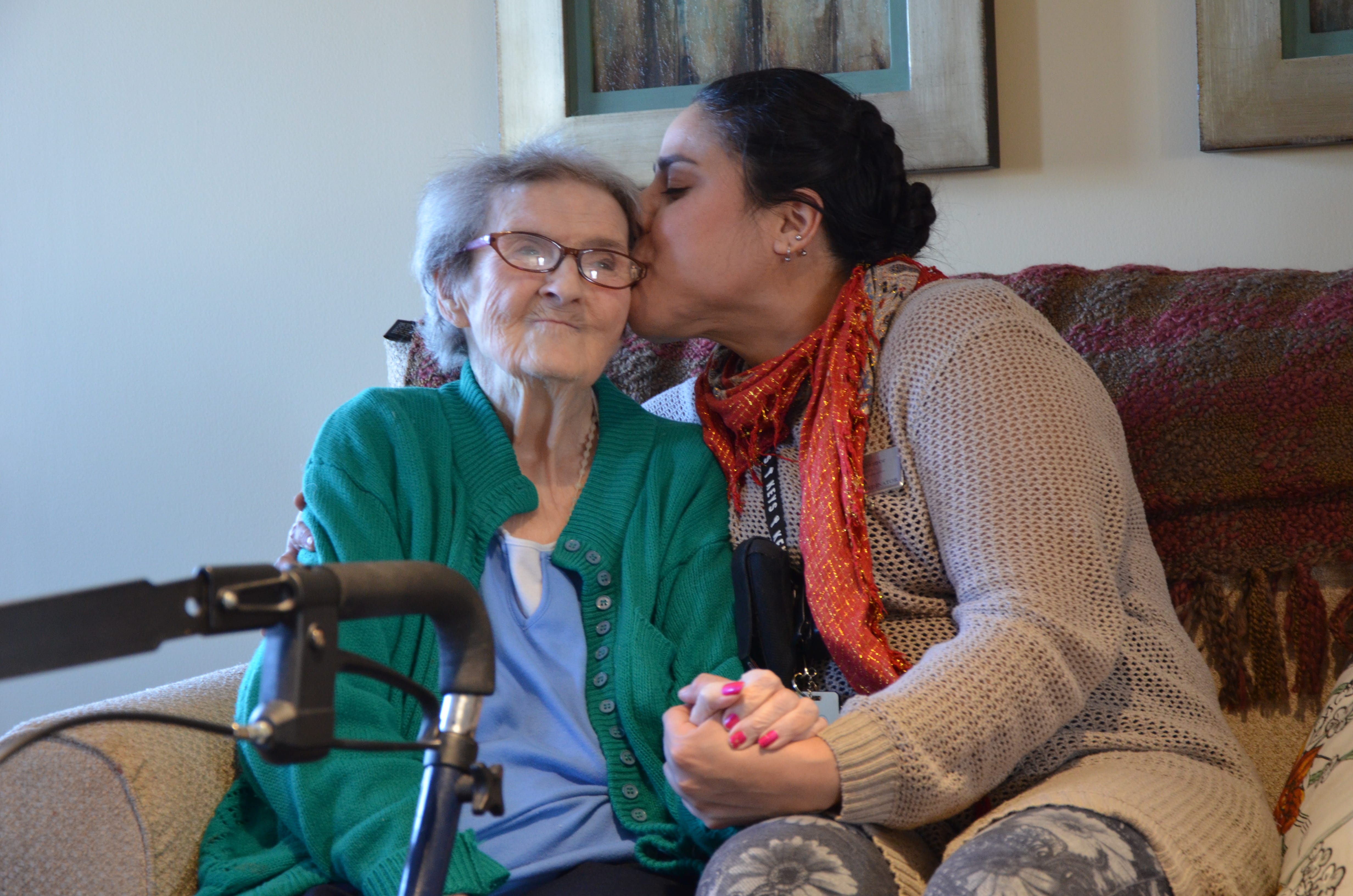 When you have a parent or another close relative in assisted living, your visits can be an uplifting event. Even short visits can help them stay connected with friends and family as well as create a much-needed break from their daily routine. This is particularly true if they're new to the community. While there are still restrictions on the visitors policy for care homes, communicating with your loved one face-to-face will soon be possible again. If you'd like to make the most of your future visit and make your loved one comfortable in their new home, there are some tips you can follow when visiting someone in assisted living.
Tips for Visiting Someone in Assisted Living
Plan the Visit Ahead of Time. Your loved one likely has a part of the day where they feel the most energized. For some, that's right when they wake up, and for others, it could be right after their midday meal. Reach out to the person you're going to see and determine what time of day they'd like you to visit. You may even want to suggest seeing them during a meal, as it will offer something for you both to focus on, which your loved one may appreciate if they need a little help. Letting them know you're planning to come see them after the stay-at-home order has lifted will also give them something to look forward to.
Be Present During Your Visit. Don't try to rush through the visit — slow down and enjoy the conversation. Leave your purse, keys and other items by the door so you're not fidgeting with them during your time with your loved one. If they notice you checking your phone frequently or jingling your keys, it can make them feel as though you don't want to be there.
Be Aware of Your Communication Style. As your loved one ages, your communication style may have to be modified. You may have to speak up a little more, but that doesn't necessarily mean shouting. You may also want to talk a little bit slower and emphasize your words during your visit.
Bring Some Things to Share. If you're worried about running out of topics to talk about, why not bring some items to share with your loved one such as a photo album or even their favorite movie. If you have young children or a pet, bring them along to add a little extra excitement — just be sure to check with the community first to make sure pets are allowed.
Keep the Length of the Visit in Mind. Each person is different, so there's no specific amount of time that's best for visitation. Weigh your loved one's health, energy level during the time of day you'll be there and plans for your visit. If they start to seem tired during your visit, it may be time to call it a day and let them rest. However, if they seem to be having a great time enjoying your company, don't feel as though you have to leave.
Continue to Make Them a Part of the Family. As we get closer to life returning to normal, you and your family will likely want to start doing things together: picnics in the park, birthday parties and even holiday dinners. When those things become possible again, remember to make your loved one in assisted living a part of the celebrations. Try to remember to mark the occasions with pictures so they can relive the memories when they're in their home.
Enjoy Visiting a Loved One in Assisted Living at Symphony
Symphony Senior Living encourages a life well lived in each of our communities for every resident in assisted living. That sense of wellbeing includes social interaction with both family members and their peers. When the stay-at-home order lifts and we can see our loved ones face-to-face again, Symphony offers amenities like our private family dining room for entertaining family and friends. Here, every member of the family is welcome to visit — including the furry, four-footed ones! Pets are always welcome, and if you don't have one to bring, our neighborhood dog or cat will be available for everyone to enjoy. And your loved one will never run out of fun things to do in between visits, thanks to our Life Enrichment Program.
Want to learn more about how your loved one can live a vibrant life in our community? Contact our team today. We'll be more than happy to answer any questions you may have and tell you more about enjoying life at one of our four communities near Ottawa, ON.