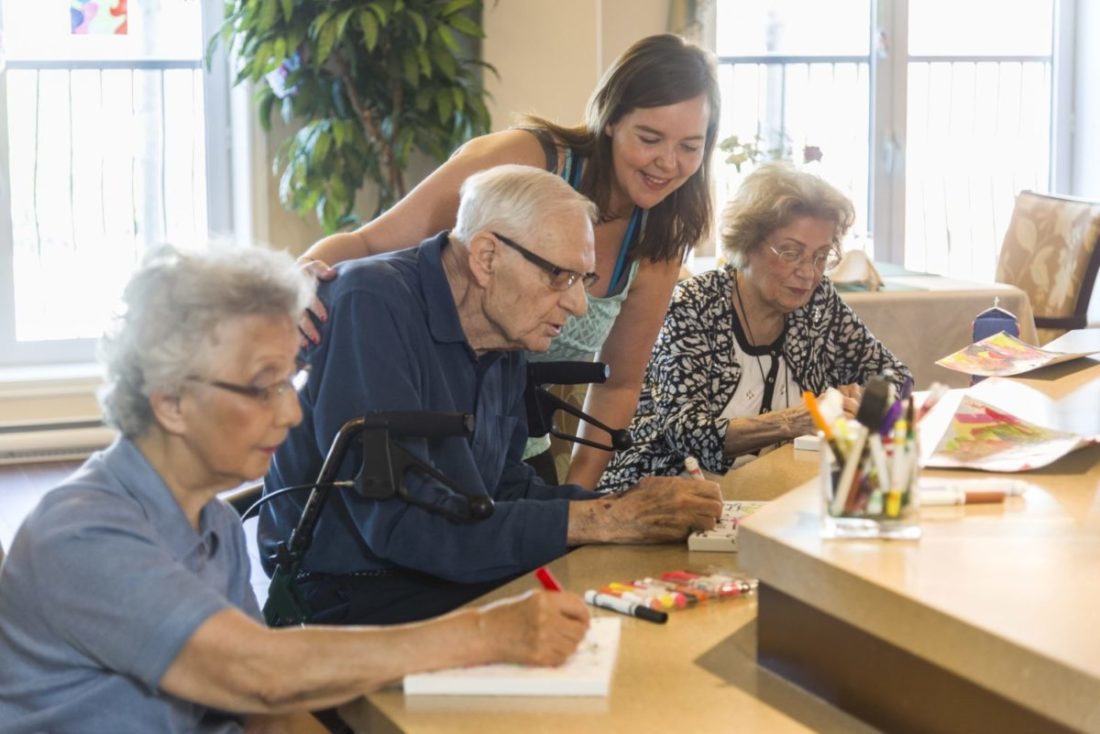 Retirement shouldn't mean retiring from doing what we love and what keeps us healthy. There's no such thing as retiring from life. In fact, when new residents arrive at Symphony, they can expect to find intriguing avenues to inspire each day and enrich their lives long term. Our communities set a high bar for senior living in Ontario that goes beyond first-rate assisted living and memory care services. Perhaps more than most retirement communities in Ontario, Symphony creates a residential experience that expands the meaning of authentic living through an enrichment program that offers some 250 social opportunities each month to appeal to nearly every possible interest.
Tailored activities for individual interests.
At Symphony Senior Living, we believe a resident's life is a personal journey of growth and enrichment that extends to affect not only the individual but also family, neighbors and the surrounding community. Having options and activities that suit a loved one's lifestyle and interests is essential to their overall quality of life. Life enrichment at Symphony means supporting wellness in every dimension — physical, social, cognitive and emotional.
In addition to fostering personal growth and creativity, our programs are designed to keep seniors engaged and active. From the moment a new resident arrives, our community activities coordinator works to find precisely the types of activities they prefer, and also introduces them to other residents who share similar hobbies and pursuits. From educational workshops and lively discussion groups to fitness sessions, pub nights, live entertainment and group outings, Symphony residents have the power to choose how they wish to live their lives.
Elevating quality of life.
Effective life enrichment doesn't just offer a calendar of activities; it embodies an approach that benefits a senior's quality of life. Artists create something from nothing, and so do talented life enrichment professionals. It involves creating a culture through effective programming opportunities, serving as counselors, spiritual guides, teachers, mentors, fitness gurus, and experts on popular culture and current events. It's an approach that resonates throughout a community's programming and special events.
It takes residents and team members working together to engage creatively with programming in a way that celebrates and promotes individual skills and talents. Social connection, recreation, and just having fun are the keys to balanced living, stress reduction and good health. This approach also fosters feelings of self-worth and fulfillment. Age isn't a limitation to learning and personal growth. Wellness isn't something to be done… it's a way of living. A way to restore the mind, body and soul. You'll find all that and more here at Symphony Senior Living.
Let Symphony enrich the life of your loved one.
Get to know the Symphony family of communities. We offer a range of living options as well as care and support. Most of all, we offer a unique blend of activities that support individual passions, and an approach to senior living that enriches lives. Find the Symphony Senior Living community that best suits your preferred lifestyle or that of your loved one. Contact us today.