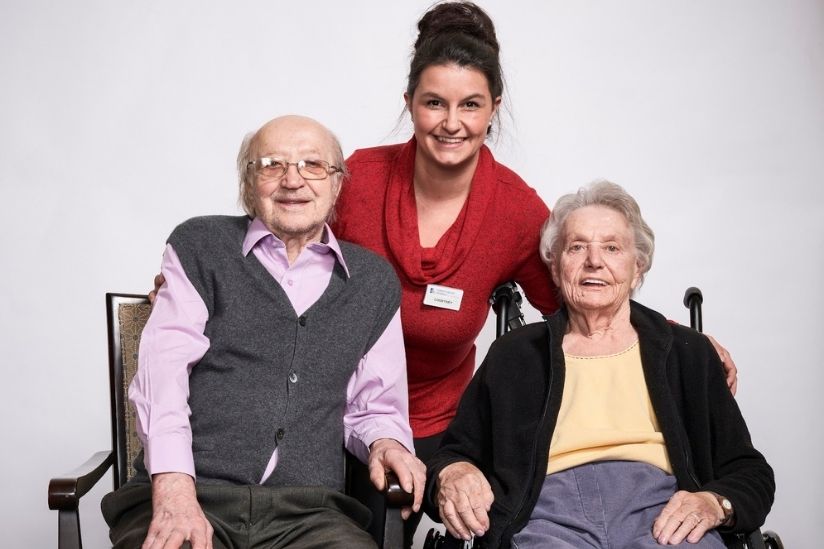 The World Health Organization (WHO) describes dementia as a syndrome (usually chronic or progressive) that leads to cognitive brain function deterioration—beyond what you would expect with typical biological aging. People over 65 represent the majority of dementia cases. Dementia can affect your memory, thinking, comprehension, judgment, language, and learning capacity. Nevertheless, your consciousness is not affected.
Everyone handles dementia differently. Many go on to have conventionally good days. Since dementia is a progressive syndrome, the continued impairment can lead to undesirable changes in mood, emotional control, behavior, and motivation. This can lead caregivers to feel burnt-out and overwhelmed caring for their loved one with dementia.
There is no known treatment for dementia. That doesn't mean that someone with this condition cannot lead a fulfilling life after retirement. This also doesn't mean that you must spend your days overwhelmed by providing care. Taking care of someone with dementia can bring its own emotional and physical toll. Your time with your loved one is consumed with their care and leaves little time for connection.
Senior care homes are wonderful options if you are ready to start investigating higher levels of service for your loved one. Retirement homes are offering more dementia inclusivity every day. However, it's essential to find a warm, caring environment that you deem trustworthy for your peace of mind. Here are some qualities to look for when researching dementia care facilities.
Tip 1 – Find a Senior Care Home with a Memory Care Community
Does your retirement home offer memory care? Memory care is a specialized care plan for people living with dementia. Finding a retirement home with memory care is as easy as typing "memory care communities near me" into an internet search engine. A trustworthy retirement home will offer specialized care for your loved one.
Tip 2 – Ask Questions About the Staff's Training
It would help to find a memory care community with professionals trained in dementia care. It's important to find a dynamic community that is open to learning new ways to care for its members. Find a community that is skilled in caring for your mom or dad to relieve stress and anxiety when you are away.
Tip 3 – Find a Senior Care Home That Offers Memory Care Programs
Symphony Senior Living's memory care program highlights a unique memory care approach. Experienced caretakers optimize cutting-edge research within the dementia care community to shape their proprietary program, Moments. This program encompasses hydration, fitness, physical therapy, social activities, and special diets. Special support programs like Circle of Care encourage family members to participate in understanding their loved ones better. The support programs "It's Never 2 Late" and "Music and Memory" offer focused memory care treatments through engaging memory games, music from different generations, and more.
Tip 4 – You Want Your Loved One To Feel At Home
Retirement is an exciting time! Your loved one has worked hard their entire life to enjoy their retirement. When you choose a home at Symphony Senior Living, you allow your loved one with dementia to live with companionship and dignity. It's vital to find a residence that is uplifting and nurtures your loved one's specific needs.
Choosing a new home for your loved one doesn't have to consume you with worry. Contact Symphony Senior Living to discuss your loved one's options in memory care support and residential living today. Find relief in communicating openly with a trained professional. Allow your loved one to start living an active lifestyle among a group of their peers today.