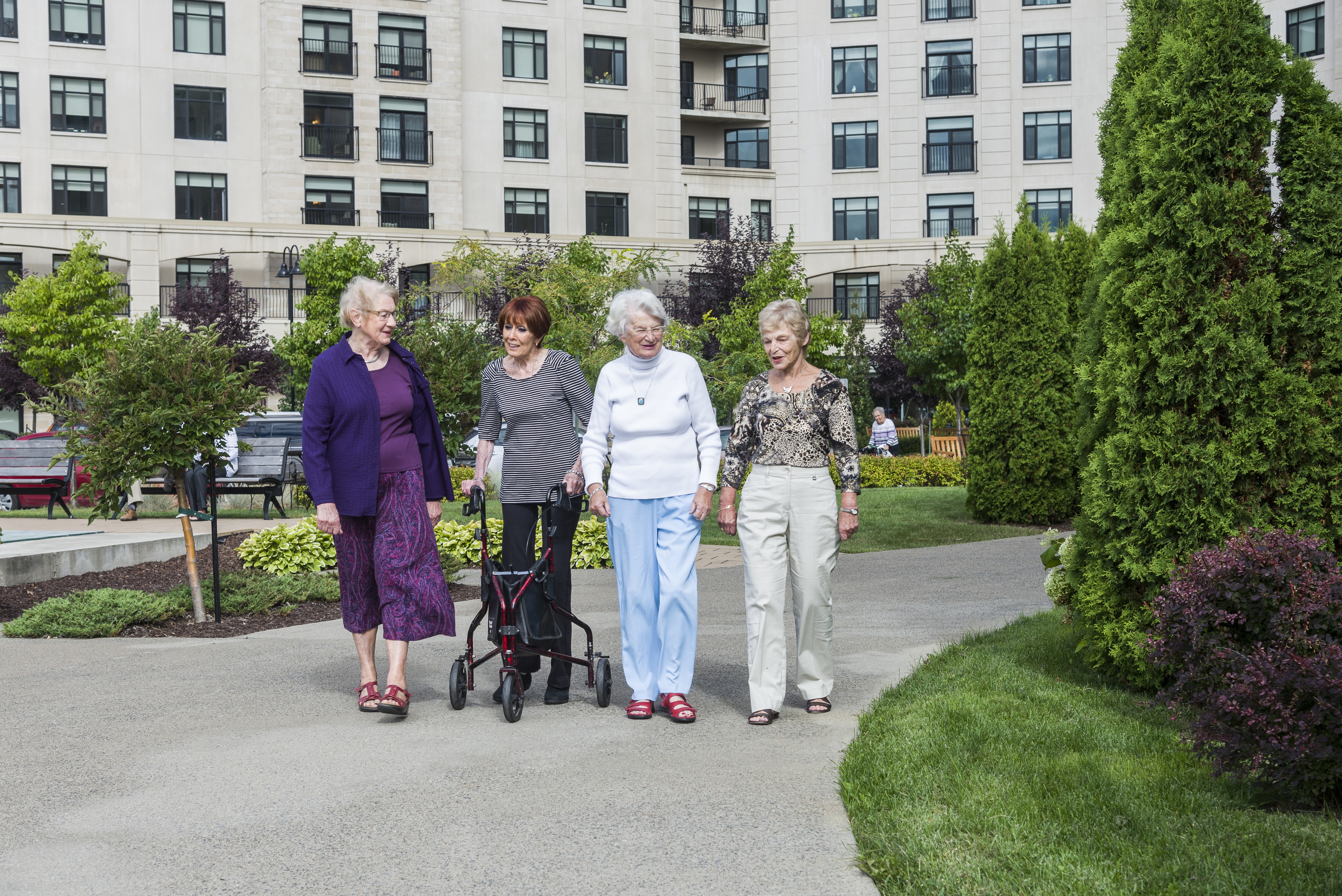 It is estimated that by 2020, the number of people aged 65 and over has reached 41 million in the U.S. This number is an increase of about 25%. Assisted living is a solution to the problem of aging in a society that values independence and strives for quality of life. The results are straightforward- according to Google, the search query "assisted living near me" has increased dramatically over the last few years.
Seniors who live in assisted living communities remark how their new lifestyles have changed them and helped them maintain their independence. They claim that it's not just the services provided by the assisted living community but also how those services cater to their individual needs as they age.
The term "assisted living" has evolved in the last decade. It has gone from being a place for seniors who need help to live to a place where they can live independently. Assisted living encourages independence in seniors by providing them with the services they need to live on their own.
Symphony Senior Living can provide seniors with three different levels of care: independent living, assisted living, and memory care. Independent living is the most popular option because it allows seniors to have all of the expected amenities in a home without any assistance required. Assisted living is for those individuals who need help with daily living activities but can still lead an independent lifestyle. Memory care is for individuals who have more advanced Alzheimer's or dementia and requires 24-hour supervision.
For seniors who have lived on their own for many years, it can be a smooth transition to assisted living. Residents enjoy the same level of independence that they had in their previous home but with just a bit more assistance when needed.
Assisted living facilities provide personalized programs for the residents, including physical and social activities, allowing them to maintain an independent lifestyle.
How does assisted living help to promote the independence of seniors?
Living Life on Their Schedule
Residents find that independent assisted living gives them more opportunities to live their best life. They're able to sleep in, enjoy the amenities and services that they need, or spend time with friends. It also means they can pursue their interests with activities like music lessons or art classes. The ability to do what they want, when they want is crucial, and the possibilities for each day are endless.
Social Benefits and Connecting With Others
Senior living communities offer the benefits of social activities and ways to connect with other seniors. Connecting with others is one of the best ways to ensure that your quality of life stays high. Connections can be made through activities like game nights, community events, and day trips. Seniors need to maintain their relationships to help them live better lives.
Accommodations for Drivers and Non-Drivers
Communities offer transportation to appointments, outings, shopping, and other activities, while also giving plenty of parking for seniors that still drive. When needed, the transition from driver to non-driver is much simpler, and accommodations can be easily made.
Expert Care and Assistance When Needed
Care can easily be customizable to fit a resident's varying needs. Expert care is available for anything from personal care, home maintenance, and medication administration. The customized support allows residents to maintain their independence.
Health and Safety Security
Assisted living facilities are designed as safer living options for seniors. Senior living spaces are designed with fall prevention, and if a fall or accident does happen, they are much more likely to receive life-saving attention immediately. In addition to safety, senior living offers healthy, delicious meals, fitness classes, and many ways to stay active in the community with their peers.
As society ages, assisted living will continue to grow as a popular option for seniors because it offers an independent lifestyle while accommodating needs specific to each individual. Experience the security and comfort of living independently with peace of mind at Symphony Senior Living.