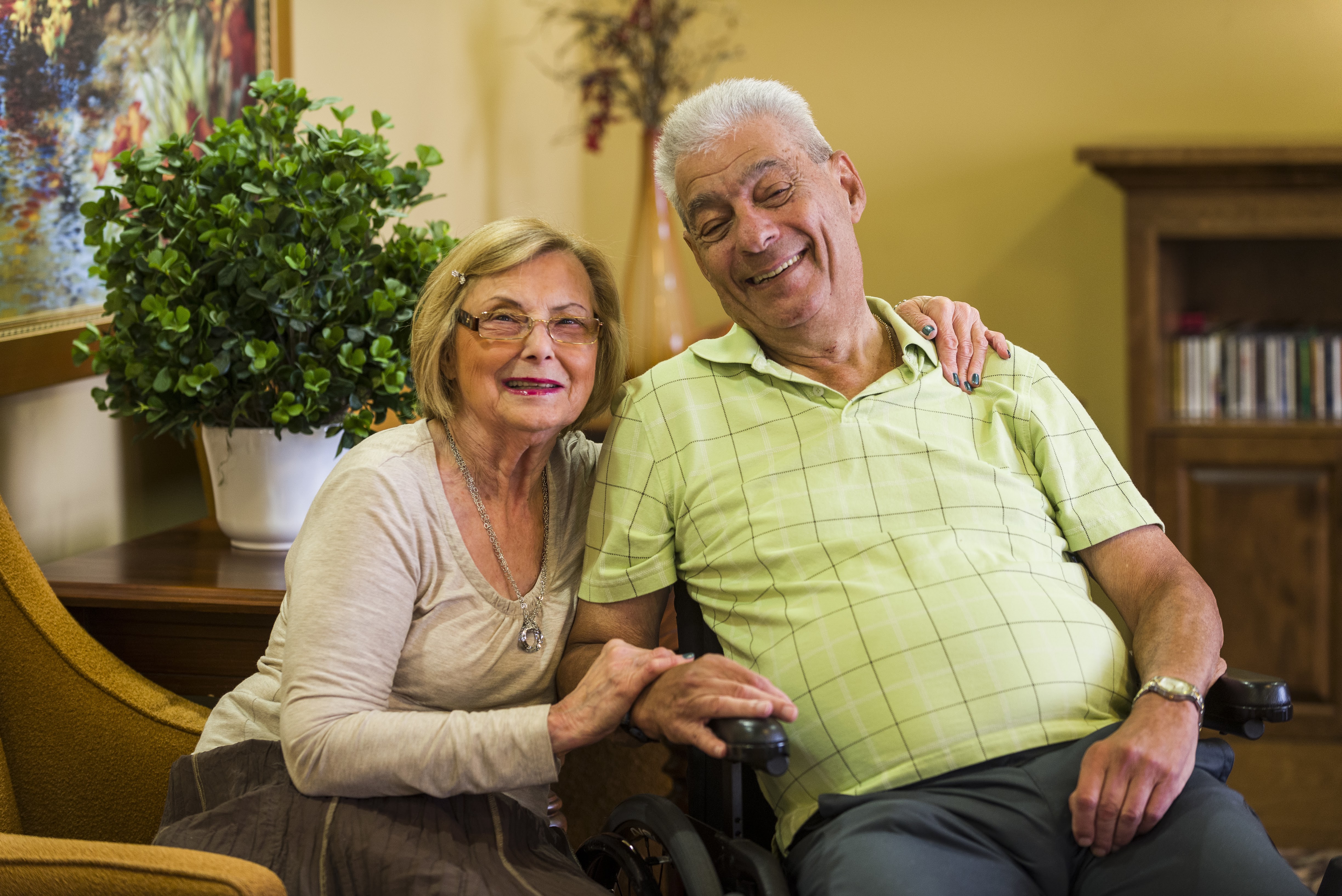 Assisted living is an excellent choice to allow your loved one to recover from a stroke. With around-the-clock supervision and assistance, residential care communities also offer a level of independence. You can rest easy knowing that your loved one has access to trained healthcare professionals, as well as their freedom.
According to the Ontario Stroke Network, approximately 50,000 Canadians have a stroke every year. Over 65% of these cases involve adults aged 65 and older, meaning seniors are at a much higher risk. While some stroke survivors recover on their own within weeks, others require extensive rehabilitation. This will include learning new ways to function and relearning lost skills—while others never recover.
For stroke survivors that require assistance in recovery, the caretaking responsibilities usually fall on their relatives. Managing around-the-clock care and a full-time career or family of your own can become challenging quickly. Caretaking responsibilities might also be too much for the untrained family member. Luckily, there is an option for your loved one's recovery. Let's learn more about why assisted living might be the best for your family.
Is Assisted Living Suitable for Your Loved One?
Assisted living communities will offer your loved one a living unit, personalized assistance, housekeeping and laundry services, medication management, and various programs. These programs include wellness classes, events, group outings, and exercise programs. Each community member curtails their level of supervision and assistance around their own needs.
These accommodations are excellent for stroke survivors who:
Require limited assistance and limited rehabilitation

Have stroke-related long-term disabilities that require assistance with minimal daily tasks
Every stroke survivor will face their own road to recovery. If your loved one fits this criterion, assisted living communities can be a great fit. Your family member will also have access to methods of treatment that aid in recovery. Let's discuss how assisted living helps your senior recover from a stroke properly.
Assisted Living Offers Effective Stroke Recovery
In addition to providing your loved one with a home-like living situation, you can rest easy knowing that they are safe. This community will offer a suite of recreational, social, and therapeutic activities. Your loved one will have access to around-the-clock onsite healthcare professionals and emergency services. They will receive close supervision from nurses trained in stroke care.
A variety of care options are available to meet your family's needs. For stroke survivors on a path to recovery, their time in assisted living can be short-term. Here are the short-term care options.
Assisted Living Respite Care
Respite care services provide accommodations for those who:
Need to recover –

Whether it's from an illness or medical procedure, these communities offer an avenue to recover while receiving on-site support.

Want to ensure their loved ones are cared for in their absence -

Assisted living can offer relief to personal caregivers when they have other obligations that take away from their own caregiving duties.

Request trial stays -

You can experience the assisted living lifestyle firsthand by staying for a trial period.
While your loved ones stay in respite care, they will get the best medically-supervised recovery.
Symphony Senior Living: Assisted Living Near Me
Our all inclusive care plans cater to the needs of each individual, and can include bathing, grooming, and dressing. Registered healthcare providers will assist with medication management, transportation to medical appointments, and an emergency response program. With group activities, your loved one will have companionship from a group of their peers, as well as compassionate staff.
Symphony Senior Living cares about your loved one's health after a stroke. For the best quality of life, recovery initiatives are critical. At Symphony, we offer assisted living options and respite care. If you do not live within a close distance, we provide hotel-like rooms for short or extensive guest stays as well. For more information on the highest quality of care for your loved one, visit https://www.symphonyseniorliving.com.