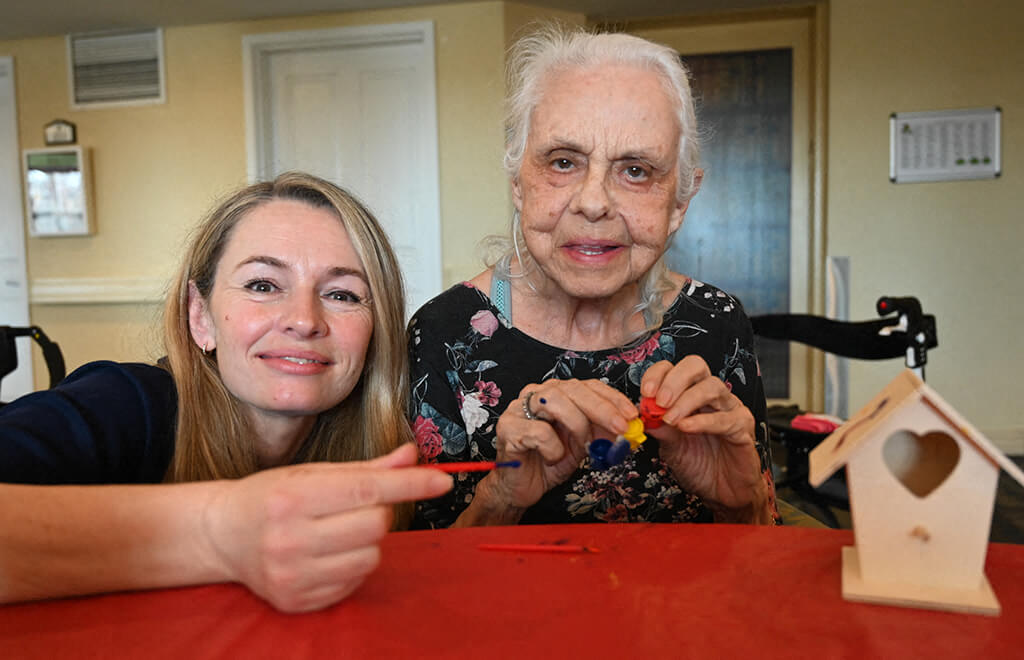 6 Benefits of Living in Independent Living Communities
Senior living communities offer a wide variety of lifestyle options and care services to suit the needs of all residents. Among the many options available are senior independent living communities. Unlike other senior communities, independent living facilities provide residents with freedom in a safe, relatively structured setting. There is less hands-on care than in other types of senior living communities. But, for higher functioning seniors, this is an ideal living situation. Each type of senior living community offers unique benefits to its residents. Here are some of the most notable benefits for residents of independent living communities.
Independence
First and foremost, independent living communities offer independence for their residents. It's right there in the name. An independent living community can remove some burdens of day-to-day living, but most residents still desire independence. An independent living community allows senior residents to continue living life on their own terms. It's a no-hassle, satisfying option for active seniors.
Maintenance-Free
Independent living facilities remove the need for residents to keep up with the daily maintenance of their homes. After years of cooking, cleaning, mowing the lawn, shoveling snow, etc., some seniors just want a break. The stress of these daily housekeeping tasks can place both physical and emotional stress on senior residents. Independent living communities have a full maintenance staff to take care of the everyday upkeep of the living spaces. This allows the residents to maximize and enjoy their free time with activities they love in a stress-free setting.
Simple Finances
In addition to eliminating the need to perform household chores, independent living communities also make finances easier for their residents. Rather than separate bills for rent and utilities, many independent living facilities bundle all payments together. These communities provide an affordable and manageable financial living situation for their residents, which means less stress and more freedom.
Social Interaction
Many studies have demonstrated that socialization has a positive impact on our quality of life. This is especially true for seniors. Independent living communities represent a great place for residents to socialize and make and maintain personal connections. Seniors living on their own can often feel isolated and lonely. But, independent living facilities truly do provide their residents with a community. In addition to the community setting, many independent living facilities will also offer community events for their residents. All of these features help senior residents to stay consistently active and engaged with their neighbors.
Privacy
While socialization is part of a healthy life, so too is a bit of privacy. At independent living facilities, residents are able to preserve some of their privacy. An independent living community provides its residents with private living quarters that they can personalize how they want. This allows residents to strike the perfect balance between their private life and social life.
Wellness and Nutrition
Many independent living communities are able to provide expert health and wellness options for their residents. From on-site nutritionists and fitness experts to active social events, these communities strive to offer the best for their residents. Nutritionists can help residents find and maintain a diet that keeps them healthy as they age. Similarly, the more active we remain as we age, the better our health. So by promoting active lifestyles among residents, senior independent living communities are encouraging better overall health.
To learn more about the different care options senior living communities provide, visit Symphony Senior Living. Symphony Senior Living offers several senior living communities across Ontario, catering to the varied needs of all senior residents. Including short-term facilities, memory care, or assisting living communities, Symphony strives to provide the best possible care for you or your loved ones—no matter your needs.