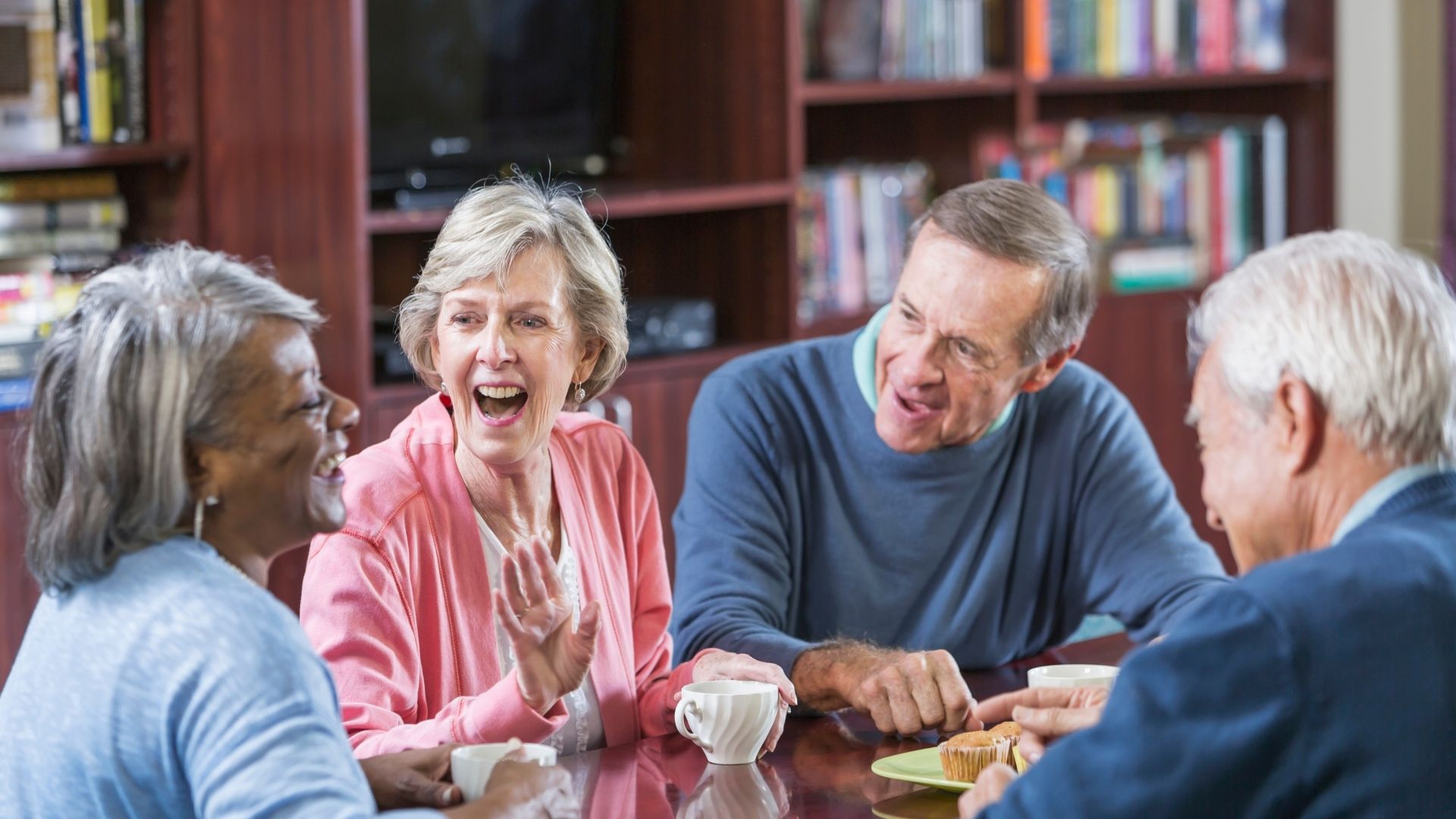 Many people over the age of fifty struggle with isolation and loneliness. Studies show that these issues put older adults at higher risk of developing dementia and other health issues. Who knew that encouraging senior friendship could actually fight against heart disease and stroke?
A few scientific studies have indicated that maintaining strong social connections and keeping mentally active fight against cognitive decline. Being a social butterfly has health benefits, like helping combat Alzheimer's disease. As children, making friends seems easy, but as we age, it becomes harder to connect with other people. Finding ways to meet other seniors doesn't have to be complicated, it's just knowing where to look.
Places that Encourage Seniors Meeting Seniors
Once you begin to dig a little, senior meet-ups pop up everywhere. Several places hold events specifically for people over the age of 65. These places include:
Senior Centers–This may seem obvious but the local senior center is a wealth of social activity. A small annual membership fee gives you access to events like bingo, cards, holiday parties, and social service programs.

Library–Local libraries hold events for their surrounding community regularly. There are usually at least a couple of events geared toward seniors. You can find an event calendar on their website or ask for one in person.

Assisted Living Events–Most assisted living communities hold lively events for their residents, allowing them to socialize and have some fun. This strongly encourages interaction and participation which helps combat isolation and loneliness.

Websites–No, not online dating– though that is an option if you want it. There are websites like Meetup.com that allow you to find people in your area of similar age and interests. You can start or join a group, find events, and make new friends.
Bonding Activities for Elderly Friends
It's important to note that in order for social interaction to have health benefits, the two people involved need a bond beyond just "acquaintances." People who engage in meaningful activities they enjoy with other people tend to live longer, more emotionally healthy lives. There are plenty of activities out there to do with your friends that can help you get to know them better. Find something both parties can enjoy like:
Fitness Classes–Senior fitness classes have the double benefit of going with a friend and being good for your body. Exercise is important for your mind and body, and it's even better with a friend.

Learn Something New–Take a crafting or cooking class together. Community centers offer a wide array of opportunities for people to learn new things. Community colleges often provide classes for seniors like painting, gardening, or improving computer skills.

Volunteer–Volunteering has an array of health benefits but is even better with a friend. You can find websites like Senior Corps that have volunteer opportunities specifically for seniors. You can also choose to find something local you and your friend are passionate about.

Faith-Based Activities–Many places of worship have groups that allow seniors with similar values to get together. They host social events and activities as well as go on trips and outings together.
Symphony Senior Living
Living in a senior center does not mean life is over and you can't have fun. Live these years to the fullest by checking out upcoming events at each Symphony Senior Living community. Symphony senior living strives to provide care and support that allows seniors to enjoy their retirement. We maintain exceptional services throughout all of our communities. If you have questions or would like to inquire about our facilities visit Symphony's website today.