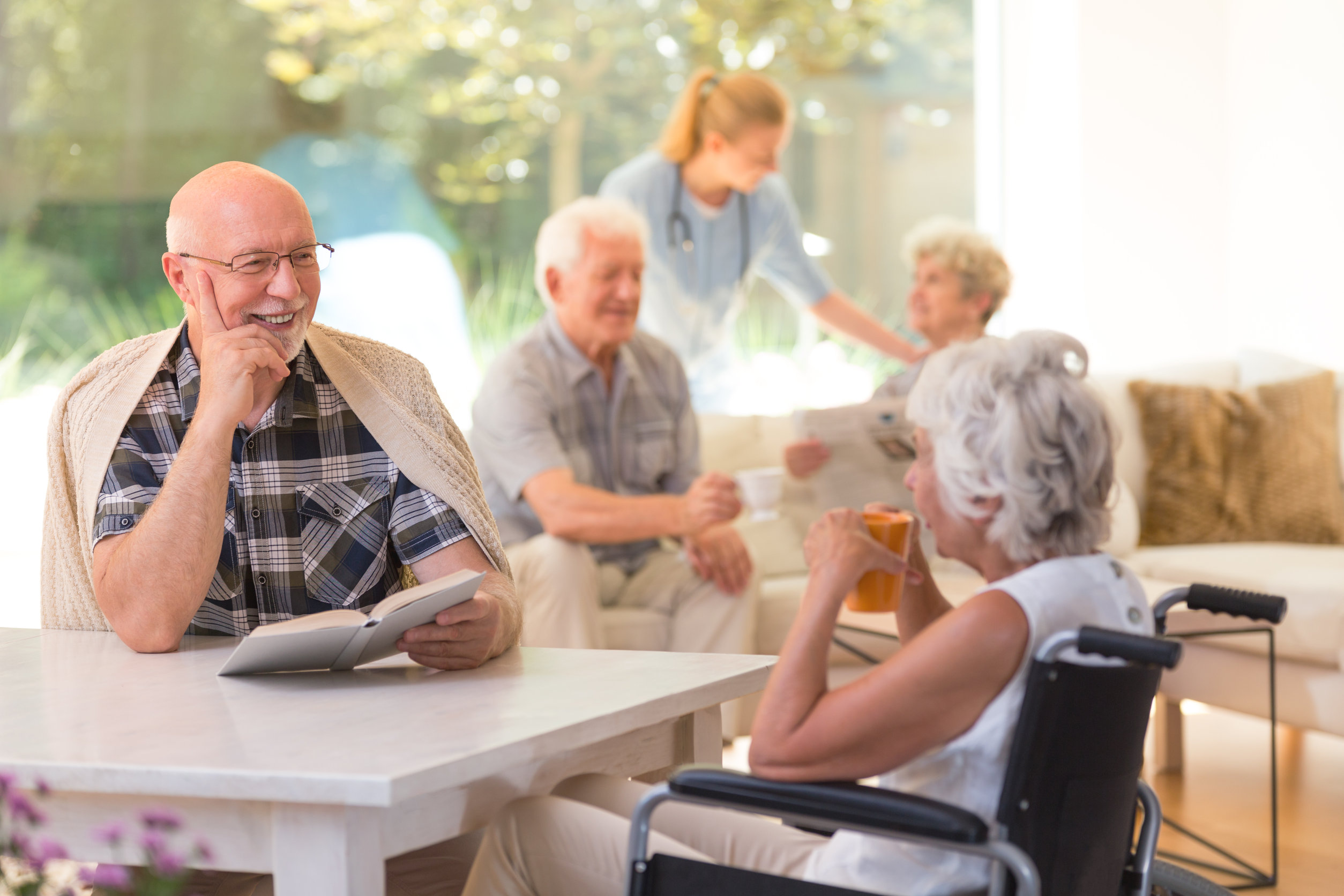 Getting situated into any new home has some challenges. It can be an adjustment process when we have to relocate when we have been deeply accustomed to the life we are leaving behind. As you begin to get comfortable in a retirement home, there are a lot of creative touches that can help to make the place feel a little cozier, one step at a time. When we're decorating, we have control over the energy of a room to a certain degree. It's a good idea to do everything we can to inspire feelings that remind us of home.
How Long Does It Take for a Retirement Home to Feel Like Home?
While everyone is different, it can take somewhere between three and six months to really get comfortable in a new place. In that time, you can do a lot of exploring and conversing, which can expedite the integration process. Even if your loved one is not comfortable at all at first, give it a little bit of time. This is a difficult move. There's a great chance that they will make a good friend, or find something else to love about their new home.
How Do I Get Cozy in Retirement Homes Near Me?
Let's break down a couple of ways you can get comfortable in any retirement home, including the ones that are nearby. You don't always have to travel far and wide to find a great assisted living home, and wherever you are, you can try out these hacks:
Get involved with the flow of the community
Most retirement homes have different ways of connecting people. There are probably small events, classes, or dinners that are meant to encourage socialization, and there may be posters hung up in public areas. Ask employees of the retirement home if you don't see anything, as they may rely on word-of-mouth to notify residents. It's also a great way to open up a conversation with the staff of the retirement home, and you can befriend them as well!
Personalize the environment as much as possible
Cater the design to the preferences of the new resident. Make sure there are plenty of pictures of family, including pets. If there are any favorite areas, like a much-visited park or the ocean, having a great shot from that location could bring a sense of peace as well. Some people enjoy the sound of running water, and a small zen garden with a water fountain may be a nice addition. Whatever makes the senior feel more comfortable is worth a try.
Bring your decorations, sheets, and curtains
The shell-shock of a totally different environment can be difficult to stomach for elders. When you are able to keep any beloved bedspreads or curtains, the energy of an old home comes along with you into the new home. Make sure to bring any favorite knick-knacks, and find a good place for them in the retirement home. Little things, like being able to use the same comforter, can bring a feeling of familiarity.
Above all, remember to go easy on yourself. Any adjustment process is going to take some time, and this particular adjustment can bring up a lot of difficult feelings. Before long, you or your loved one will likely find a good balance within their new home, and things won't feel so foreign anymore. At Symphony Senior Living, we take integration seriously. We do whatever we can to make sure the process is as painless as possible.
We have locations in Carleton Place, Kanata, and two in Orléans. If you want to learn more about any of these communities, visit us today. We're proud to bring service to our community that can make a retirement home feel just like your home.