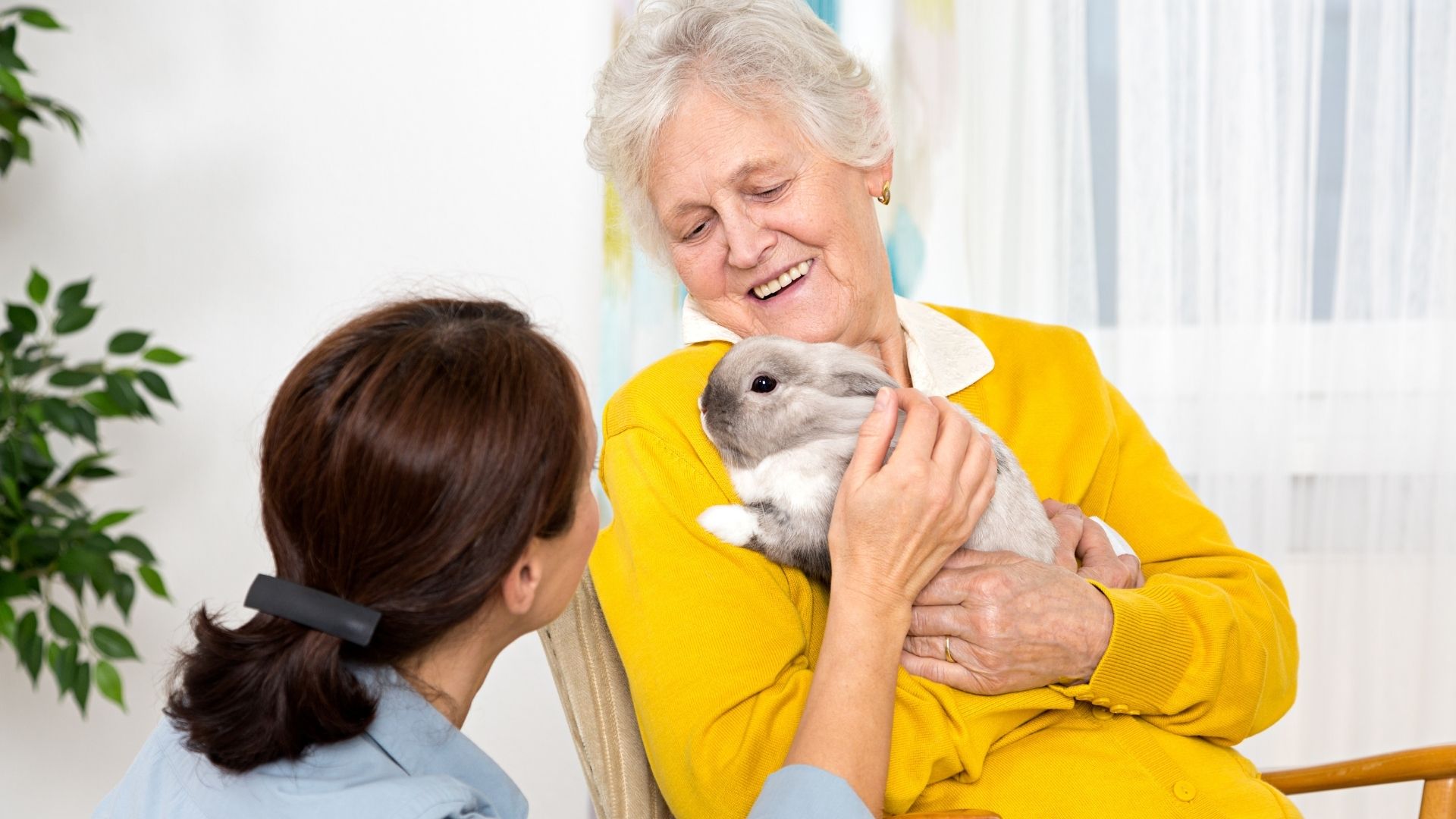 Bonding with animals can help to reduce stress, and it can even ease bouts of depression. There are a lot of benefits to having animals around for anyone, and those benefits are only magnified as we age. Companionship is extremely important as we go through the trials of getting older. When we're looking for the right retirement home, we might like to ensure our seniors will have the option to get an animal companion.
If a senior already has a pet, having to part with them in order to move into an assisted care home can be traumatizing. If you or your loved one has a furry friend and is moving to a senior care home, ensure you only look at pet-friendly options. The transitory process will be extremely difficult if the elder is missing their beloved pet.
The Role of Pets in Senior Home Care
When you live in an assisted living facility, life can get a little redundant. Having an animal allows you to switch things up a little. If your loved one lives alone and doesn't interact too much with the community, having a pet can ease the loneliness by a large margin. When we reduce stress, we combat cardiovascular disease, which can be instrumental in maintaining great health.
Having pets can increase physical activity as seniors are responsible for taking them out for walks. This time outside can be a powerful tool in getting the nutrients we need from the sun, while the fresh air nourishes and refreshes. Some studies have even shown that having pets can reduce the amount of physical pain seniors feel on a daily basis. This makes a lot of sense when you consider how much more resilient we feel when we're happy. Pets will likely always tend to bring about a sense of joy, which aids in healing.
Opting for Pet-Friendly Senior Care
Especially in the event that the senior is already bonded to an animal, pet-friendly senior care is imperative. Most homes do allow for seniors to bring their pets with them, in contrast to the misconception that pets will be prohibited. In the homes where residents are able to take care of themselves, pet care should always be included. Be sure to understand the pet care rules at each location as you seek the best option for you. Even if your loved one does not have a dog or cat now, they may wish to get one if they find they want the company.
There are extensive studies on how useful it is for mental and physical health for anyone to have a pet, not just seniors. Even just petting an animal has proven to greatly reduce stress levels. Stress reduction and the encouragement of activity is always important for our aging loved ones. If they are bonded with an animal, and their pets already do this for them, it would be incredibly difficult for them to find new ways to achieve feelings of motivation or inspiration.
At Senior Symphony Living, all of our locations are pet-friendly. With their unconditional love and feelings of familiarity, they play a huge role in our caregiving team. Each of our properties has a cat or a dog that has been adopted from a local animal shelter, and they now live on-site for all of our residents to bond with. They get tons of love from all of our residents, and they return it with wagging tails and lots of patience.
We have locations in Carleton Place, Kanata, and Orléans. If you want to learn more about any of these communities, visit us!