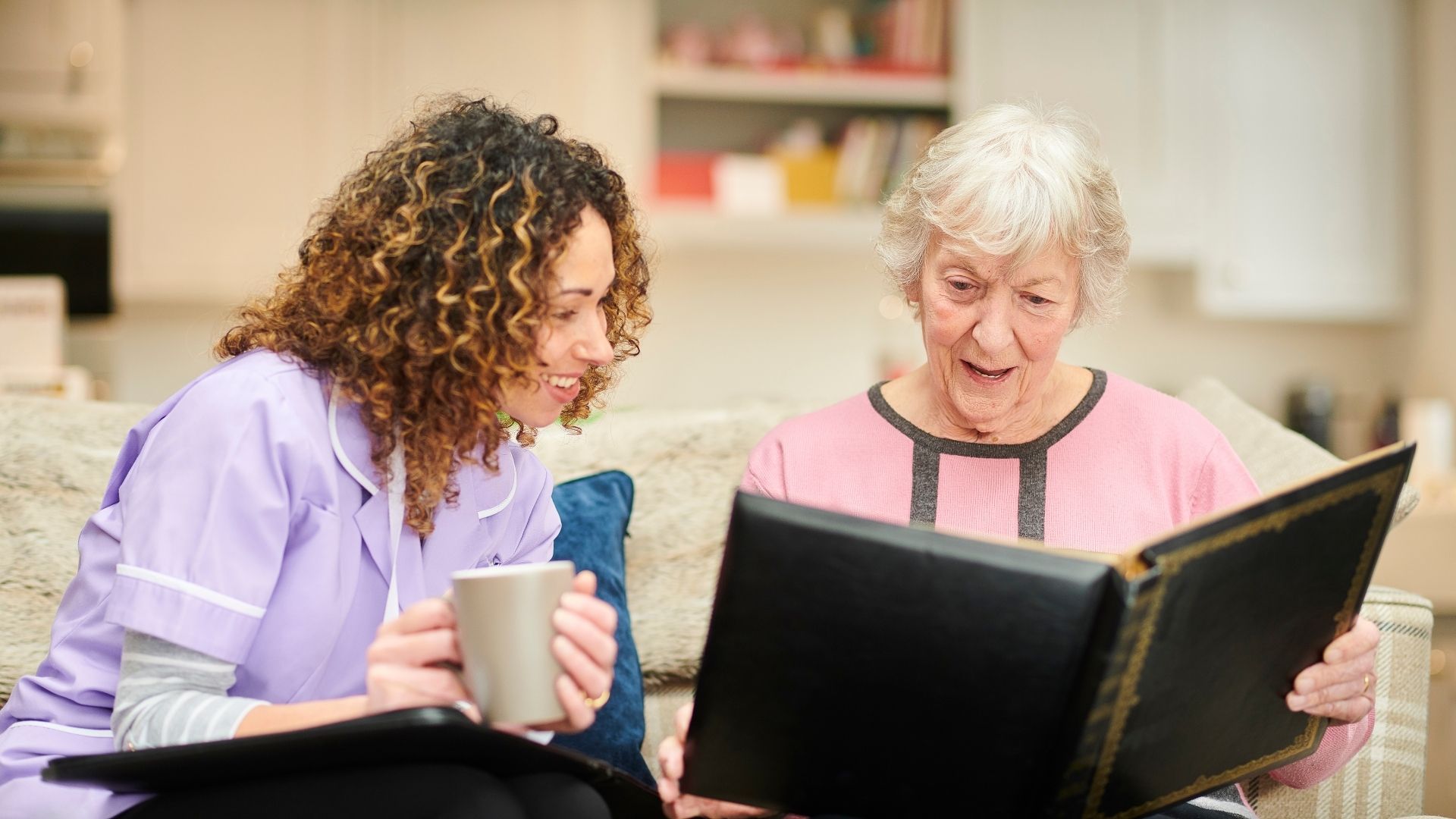 For those who suffer from dementia or Alzheimer's disease, it's important to practice jogging memory skills whenever they can. Although there is no way to fully heal the condition, there are things we can do to soften the blows and ease some of the effects it has on the mind. With these memory care practices, we can help seniors to hang onto their memories for as long as possible.
Getting into the habit of activating the mind will gradually increase the quality of life for seniors. The more often we do these things, the better the results will be. Let's take a look at some of the ways to enhance memory storing capacities for seniors:
How to Practice Memory Care Near Me
1. Establish solid routines and gratifying schedules
Doing things over and over again the same way each day can help seniors to engrain some behavioral patterns into their minds. Once they get used to doing it every day, they begin to remember the steps. By having a routine that is similar enough to be remembered, but interesting enough so as not to get boring, it's easier for seniors to be engaged with all of their plans.
2. Sticky notes
If there are important tasks a senior is forgetting to do, such as drinking enough water, making regular meals, or turning off the stove, you can place a few sticky notes to remind them. It's important to ensure that you put them in places where the elder will see them. Using bright colors that are in contrast with the wall is also a great way to help them see it.
3. Stay mentally and physically active
Board games such as checkers, chess, or battleships can be powerful tools to work out the brain muscles. To stay physically active, ensuring some time is spent outside is a great idea. Sunlight and fresh air are always great for the brain, regardless of age.
4. Eat a healthy diet
Dietary choices can play a huge part in how long mental clarity remains. When we ensure that seniors eat a healthy diet filled with fruits and vegetables, on top of the right blend of supplements, their memory can improve exponentially. Berries, green leafy vegetables, and fish have all commonly been reported as good for memory and brainpower.
5. Encourage nights filled with good sleep
Deep sleep is imperative for our bodies, as it allows us to reach deeper states of regeneration. Staying up late with the TV on, or even scrolling on cell phones, can trigger the mind to stay active too late into the night. When seniors stay off of screens before bed, it helps them get a good night's sleep. Setting timers or reminders can be helpful if this is a habit for the senior to move away from.
6. Relieving emotional stress
Stress can affect memory for all of us, not just the elderly. If there are ways to reduce stressful factors in the environment, more brain power is available for memories. As our bodies age, we may be in more pain sometimes, without having much control over it. Reducing stress in the places we do have control can be instrumental in improving mental strength.
Are There Memory Care Facilities Near Me?
More than likely, yes! At Symphony Senior Living, we have locations in Carleton Place, Kanata, and two in Orléans. If you want to learn more about any of these communities, you can contact us today. Our residents enjoy our renowned Memory Care program, and as always, 24|7 access to our wonderful staff. Reach out today to learn more!