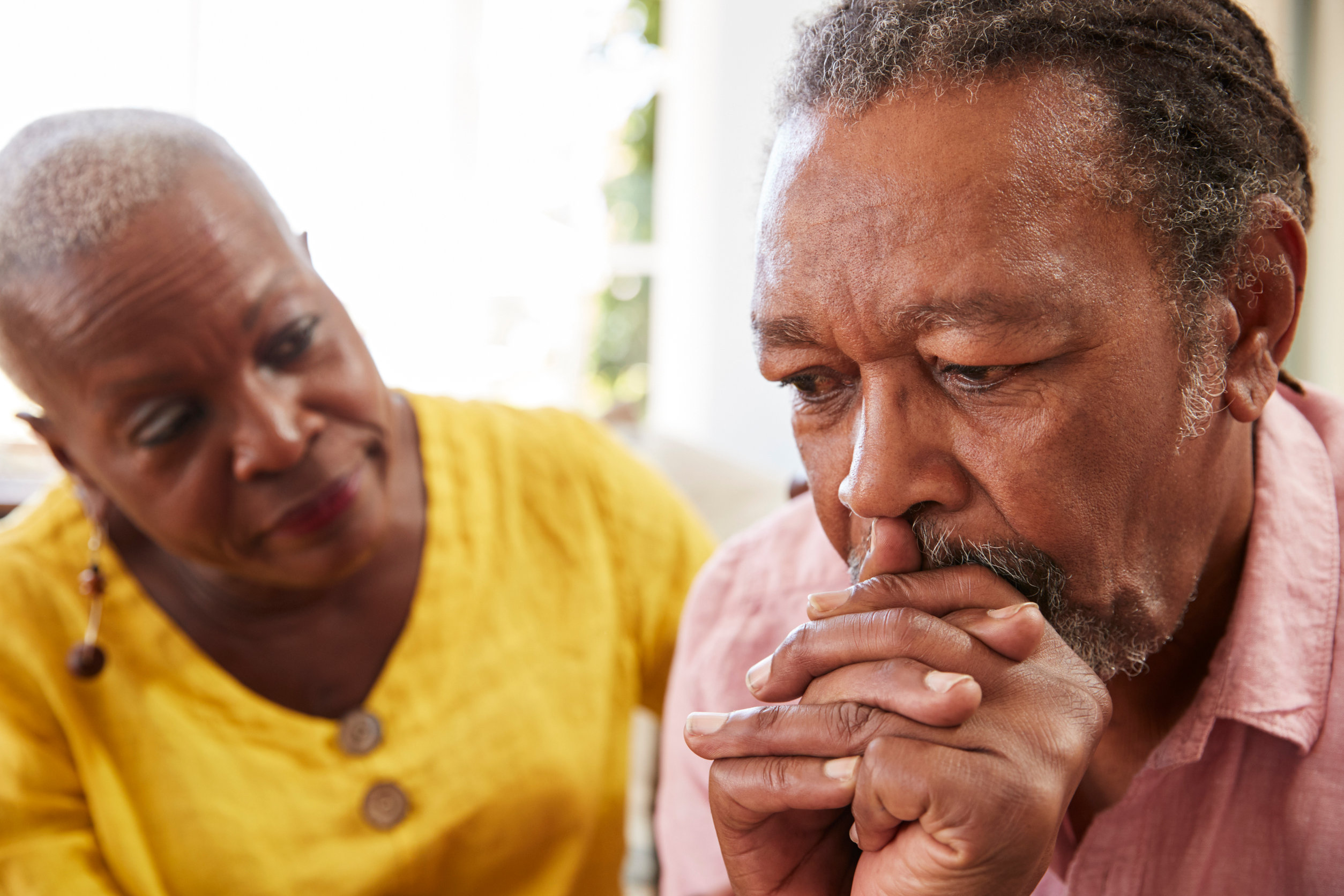 There are many challenges that your loved one may face following an Alzheimer's diagnosis. Confusion, disorientation, and memory problems are prevalent, but there's also a phenomenon known as "sundowning."
Sundowning, or "Sundown Syndrome," is not in itself a disease, but rather a group of symptoms that happen at a certain time of day.
Sundown Syndrome and Alzheimer's Disease
Studies have shown that sundowning appears in nearly 66% of people with Alzheimer's disease and other dementias. Though sundown syndrome can appear at any stage in the disease, it tends to peak during the middling stages of dementia. After that, it begins to decrease as the disease progresses.
Common symptoms of Sundown Syndrome include:
Becoming demanding or aggressive

Experiencing delusions or hallucinations

Restless behavior like pacing or wandering, including following someone around

Doing impulsive things

Asking the same questions over and over

Attempting to leave or "escape" from the home

Having difficulty understanding others

Having difficulty doing tasks that were done easily earlier in the day

Angry or emotional outbursts

Depression and crying fits
Many of the symptoms of sundowning are behavior-based. If you're noticing several of these behaviors with some frequency, start keeping a record of them. Not only will this help your doctor come up with a plan, you can keep track of what behaviors you should be most prepared for.
What Causes Sundowning in Alzheimer's Patients?
As suggested by the name, "sundowning" occurs most often after the sun sets and can be more prevalent in times of the year where the sun sets earlier.
Sundown syndrome can be caused by many different events and triggers, such as:
Excessive tiredness at the end of the day, leading to an inability to typically cope with stress

Low lighting and more shadows, which can cause confusion and hallucinations in the sufferer. Keep an eye out for things that might look particularly different in the dark.

Disruption of the Circadian rhythms, or sleep patterns. Due to their dementia, the person may not be able to distinguish day from night.

Decreased or no activity in the afternoon compared to the morning, which can lead to restlessness later in the day.
As you might have gathered, several of these causes have to do with an unusual or unstable sleep schedule. Unfortunately, both the patient and the caregiver may lose sleep while dealing with the effects of sundowning.
How Can I Help Someone Experiencing Sundown Syndrome?
Luckily, there are a number of strategies that can help you respond to sundowning in a loved one. Bear in mind that not every strategy will work for every patient and finding one that works may require some trial and error.
First and foremost, it's important to have some sort of plan. Having the recreation staff of their care facility or your family prepared with calming activities that might help when the patient becomes agitated can make a difference.
Keep lighting consistent and adequate throughout the house to decrease confusion.
Finally, make winding down and preparing for sleep a comfortable, calming, and consistent routine. Have a favorite blanket or pillow ready. Try to restrict sweets and caffeine after midday and provide reassurance and calming distractions as they start to prepare for bed.
For helpful examples on how to assist a loved one with Sundown Syndrome, visit our blog post here!
When Should I Start to Look for Specialized Alzheimer's Care?
Keep in mind that the safety of you, your family, and your loved one is most important. If you believe your loved one with Alzheimer's is experiencing a lower quality of life or their safety is compromised because of their sundowning, it might be time to look for a long-term assisted care facility.
Finding a long-term care solution for older loved ones can be difficult and emotional. Symphony Senior Living has four locations across Ontario with extensive options for you and your family. To learn more and to get in contact with Symphony Senior Living, visit https://www.symphonyseniorliving.com/.