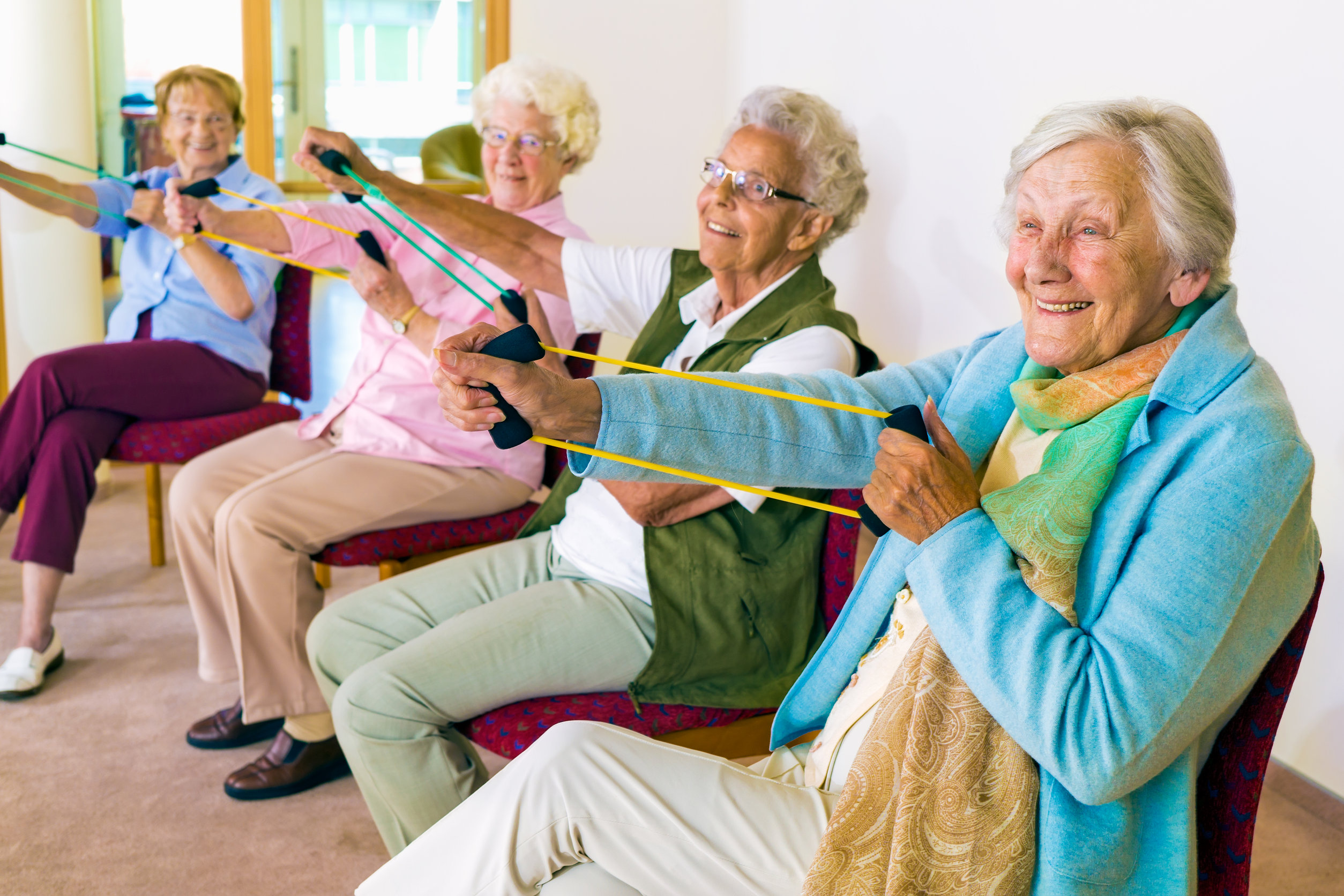 With the strides we've made in comfort and care for senior living, there is no reason for us to continue believing that assisted living has to be mundane, clinical, and sterile. No more should we act like assisted living facilities are akin to hospices where people just wait to pass.
Assisted living provides an alternative that presents more freedom, comfort, security, and dignity to your senior loved ones as they get older.
If you're wrestling with the idea of senior living for a loved one, or want to shift the paradigm a bit, here are some perks to assisted living we think you should know about!
1. Assisted Living Gives Seniors Comfort, Freedom, and Security
Do not let assisted living equal "incapable" in your head. That couldn't be further from the truth!
Assisted living is designed to provide more assistance with daily tasks like getting around, hygiene, cooking, etc., so that seniors can spend more time and energy on doing things they love.
Not only that, these facilities humanize and remove the stigma of getting older. Instead of feeling embarrassed by needing help, assisted living invites senior citizens to be realistic and comfortable with their limitations.
Assisted living also gives you and your loved one peace of mind, knowing that mobility risks and wandering off can be safely and humanely addressed.
2. Find Assisted Living Near Me: Visits are Meaningful and Fun!
With the help of assisted living caregivers, your visits and time spent with your loved one can be entirely focused on having fun together, instead of anything else. You can spend meaningful time with the people you love without worrying about their care.
While you'll love your parent or relative no matter what, they might feel embarrassed if someone they love were to see them in ways that they don't believe are dignified. Assisted living allows privacy and dignity for your loved ones, too.
3. An Assisted Living Facility Can Build Communities Among Seniors
It can be difficult for some senior citizens to get out there and meet new people. Assisted living and retirement communities are just that: communities! Whether in peer groups or just meeting during meal times and activities, that added engagement and socialization is invaluable to seniors.
4. Fun Activities Catered to Seniors and their Needs
Assisted living doesn't mean your senior loved one will spend all their time sitting on their butt. There are exercise classes, game nights, hobbies and craft classes, and more, all with the needs of these senior citizens in mind. Assisted living provides structured choices for your loved one to stay active and engaged.
People in the community like young adults, children, and even animals can come along to visit and socialize, too.
5. Specialized Teams and Carers Trained to Help with Memory Care and Other Needs
There are also endless care facility options that can address the health concerns of your loved ones as well. Memory care, mobility assistance, daily task assistance, medicine reminders, dietary needs all can be addressed by your assisted care facility. Many are staffed by professionally trained and specialized caregivers.
6. Technology is Making Assisted Living Easier than Ever!
With social media, video calls, forums, and apps, staying connected has never been easier. And it's more than just checking in with the grandkids!
Consider Instacart, a well-known food delivery service that extends past restaurants so you can get household supplies, groceries, and other necessities right at your doorstep. Now, consider Instacart in the hands of someone in assisted living. These apps provide the independence of shopping for oneself without having to go out and do it when doing so might be embarrassing, difficult, or cumbersome.
To learn more about how apps like Instacart are helping senior citizens, visit our blog here!