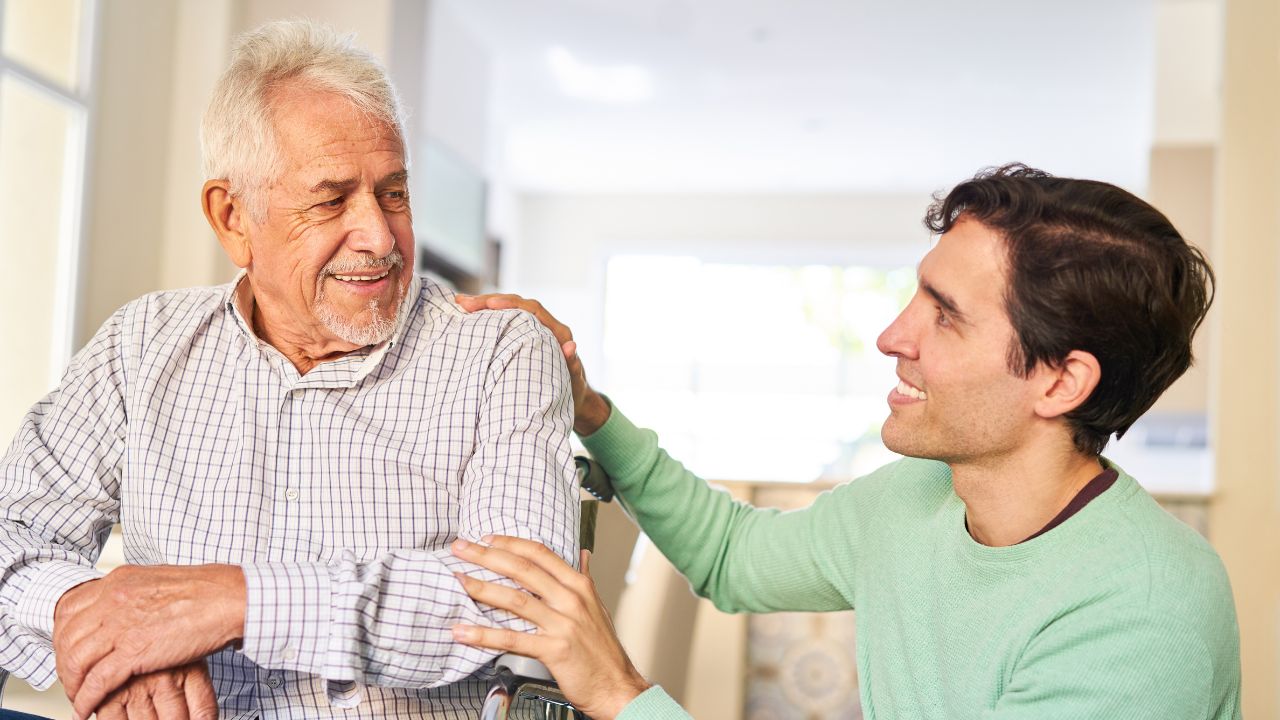 When the holidays roll around, it can be difficult to find ways to keep your aging parents in good spirits. Father's Day is just around the corner, and no matter where you celebrate, Dad will appreciate the little things you do to make it a happy day. Here are some ideas for Father's Day 2022, because dementia doesn't have to stop you from celebrating another year with your loved one!
Father's Day Gifts for Someone With Dementia
Choosing the right gift can be tricky when dementia is in the mix. You want to ensure that the person will be able to appreciate it, without it causing any unnecessary stress. Let's take a look!
1. Digital Photo Frames
It can be challenging to keep up with all the photos on the walls once we get older. Your dad would probably love to see photos of great memories more often, but they may not be able to go out of their way to look at them. A digital photo frame can hold a lot of pictures, and even videos! You can incorporate little memories and any other photos that might be comforting for your dad.
2. A Happy Lamp
Sometimes it can be difficult to get outside for long enough each day, and the brain needs the right amount of sun rays to make serotonin. A happy lamp emits a glow that triggers healthy serotonin generation in the brain, encouraging a more positive mood. They're used for seasonal affective disorder, and they can be especially helpful through the winter months.
3. Flowers and Snacks
Sometimes it's all about the little things! Grab your dad's favorite snacks and bring some flowers to brighten the room. If he has a favorite homemade cookie, this can be especially kind, as it may reach into memories that he has forgotten. Either way, a nice treat and some lovely colors are sure to make him smile on Father's Day!
Gifts for Dad With Dementia
The most important thing to remember here is that your gifts should be simple. Your dad doesn't have too much of a need for tools or kitchen gadgets anymore, unless they are easy to navigate and completely safe. You'll opt for simple things, like movies, food, or dementia-safe games. This way, your parents can easily enjoy the gift, making it super special for dad.
4. A Comfy Outfit
This can be a nice sweater, a matching jumpsuit with soft fleece lining or anything else that you think your father would be very happy to wear. When you get a matching top and pants, it can make the outfit stand out more in their mind, allowing them to recognize the gift as a new thing. Plus, if it's super soft, they're sure to appreciate it that much more.
5. Easy to Use Music Player
Music can be incredibly beneficial for reducing stress, especially for people with dementia. Melodies can guide the mind to peace and help seniors to focus on one thing for a period of time without interruption, and that can be extremely comforting. A music player that is not confusing will work the best for your loved one, especially if there is no one with them all the time to plug it in.
Symphony Senior Living Wishes You a Happy Father's Day!
Each year we are fortunate enough to celebrate with our loved ones is a blessing. Symphony Senior wishes you the happiest of Father's Days! If you want to learn more about our assisted living facilities, explore our site for more information. We're equipped to be of aid to seniors with Alzheimer's disease, dementia, or mobility issues.