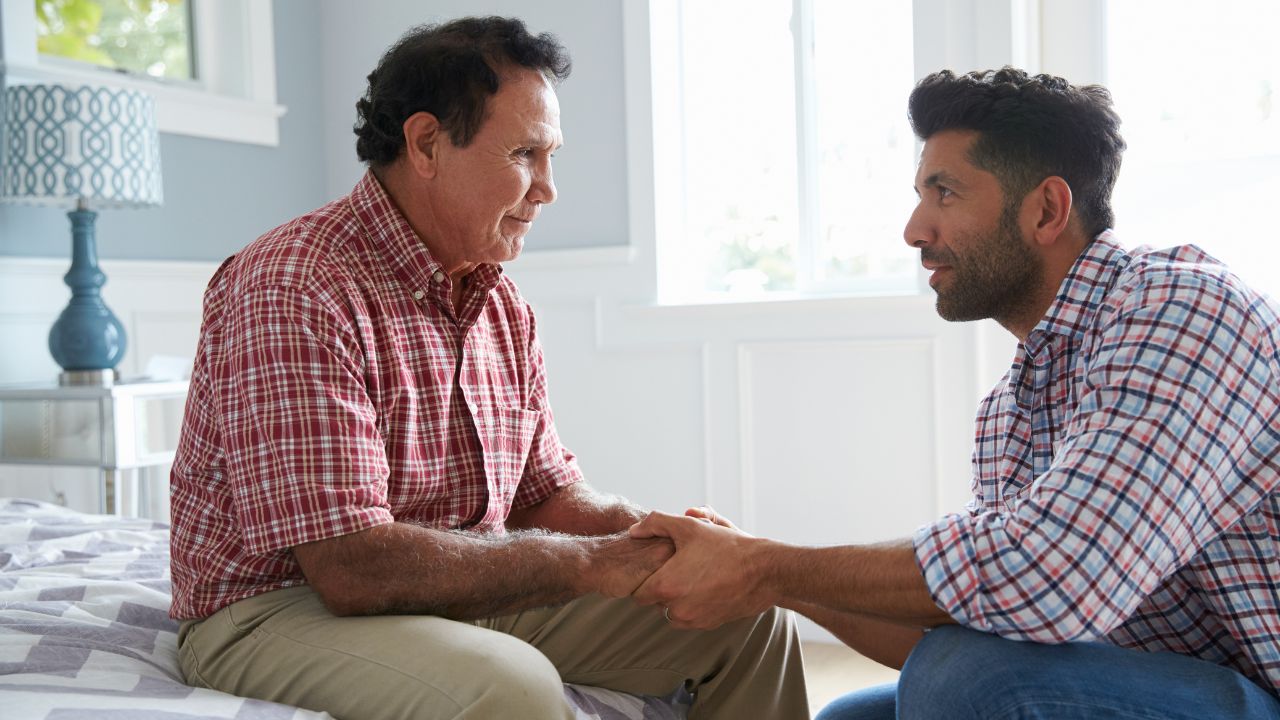 The switch from regular everyday life to being in an assisted living facility can be a huge transition. It's difficult enough to let go of all of your things, pack up what you can, and put yourself in a new environment. It adds an entirely new level for many seniors when they realize that they will have to socialize with people on a more regular basis once they're there.
Even if they know they would appreciate the company, the fear of being judged or misunderstood can be enough to scare seniors away. If you want to find ways to encourage a loved one to consider an assisted living facility, there might be some ways you can get them to rethink the situation.
Senior Assisted Living Near Me
With patience and a little bit of DIY exposure therapy, you can help guide the senior to a more social state of mind. It won't be automatic by any stretch, and at best, it will just be uncomfortable for them. Reminding your loved one of the benefits of social interaction can sometimes be enough to coax them out of the house more, and regular outings can help break the ice.
Go on small day trips with the senior as often as you can get them to go out. Of course, in public places, be sure to socially distance and wear masks when it is necessary, but other than that, try to go to places where people frequent. A park is a good way to bump into a few people without having to talk to anyone, and it provides a well-ventilated and safe environment for everyone.
If you can get them to agree to visit an assisted living facility just to check it out, do so. Showing them the reality of what it would be like to live there can make the experience a little less scary. Plus, they can get a general idea of the people who live there and make their decision with that information in consideration, rather than assuming that there won't be anyone to befriend.
Assisted Living Toronto Ontario
At Symphony Senior Living, we do our best to ensure that residents feel like a part of a community. It can be unhealthy for people to be cooped up in their own place without seeing each other at all, despite there being rooms on each side with potential companions. We understand that new beginnings are hard, and we host regular group activities to get residents to socialize.
Our nursing staff in any location is acutely aware of how important it is to bring a positive attitude with them. Being a caregiver entails possessing a great deal of patience and love, and luckily, our team is ready to provide friendly companionship. Growing old isn't easy, and even introverted seniors are likely to have friends or family they miss very much. Having the company of a brand new community can help ease these hurts, and it can prevent a slew of negative mental health patterns.
Being around others can also keep the senior safe, and if you can help them understand this, they may be more willing to ease their concerns. In an assisted living facility, they will regularly be checked on. If they get hurt and cannot reach a phone, someone will be nearby to provide any kind of assistance that is necessary. This is a scary reality for anyone, and your loved one might not want to think about it. Help them to understand that it's okay to need a little help, and be as encouraging as possible through this confusing time. Be patient: before too long, your loved one should warm up to the idea.