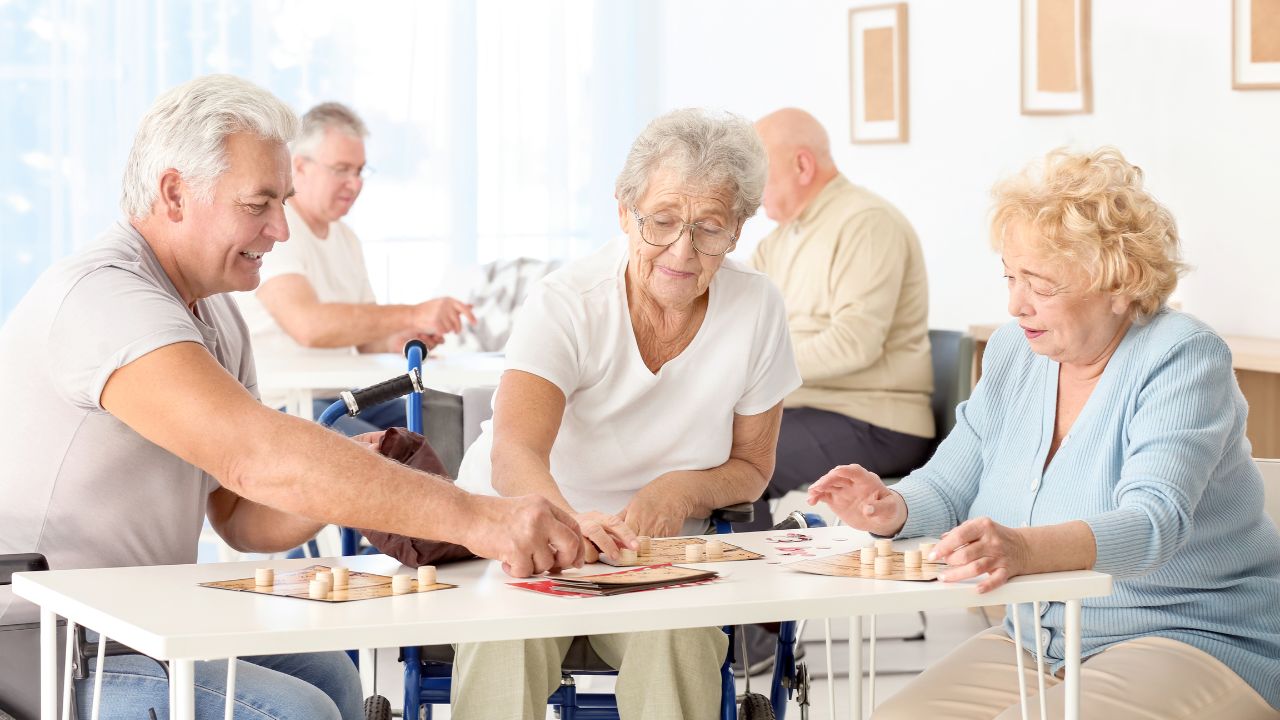 As our loved ones get older, they may start to require more assistance to do the things they normally do to enrich their lives and spend their days. On top of that, they may also need help with day-to-day tasks as well, such as bathing, eating, cooking, and cleaning. In the case of senior citizens living with dementia, they may require extra memory services as well.
The goal of any type of assistance for older individuals is to help them maintain their dignity, quality of life, and independence as they age. There are many options available nowadays so that these people can find a place that suits their needs and preferences.
Two such options are transitioning to an assisted living facility, or receiving at-home care. But which of these options is right for your loved one? Let's discuss:
Assisted Living Near Me: Will They Have to Leave Behind a Community?
A big deterrent about assisted living for some people is that they will have to move out of their current home, away from the familiarity of their area and community, and transition to an entirely new one.
If a loved one values their home, the people in their community, and their routine in the area that they've spent a lot of time in, then home care might be a good option.
Of course, it all depends on the nature of their needs, but there are many different at-home services available that provide the activities, therapy, and assistance needed all from the comfort of home.
Still, it's important to keep in mind that "at home" does not always equal "independent".
Even with at-home care, the home that a senior lives in may not be set up to accommodate an older individual with their specialized needs. For example, having a bathtub that is difficult to get in and out of can become frustrating, if not dangerous.
Most assisted living facilities are designed with these needs in mind, and allow for a greater sense of independence for their residents.
Assisted Living Facilities Offer Security and Community
While at-home care offers the comfort of aging in place, aging Canadians and their loved ones should be aware of the dangers of social isolation in older individuals.
Of course, with at-home care, a senior citizen isn't truly alone, but there is a difference between a caretaker and the people around you who make up a community.
If a senior finds that they don't spend a lot of time leaving their home, or meeting with other people, you should consider an assisted living facility for them.
Assisted living facilities are designed to encourage independence, but they also schedule lots of activities to get seniors engaged with one another. From games to field trips, family visits or dinners, senior residents have an opportunity to be around people to whom they can relate.
Social engagement has been shown to decrease depression in seniors, and improve their quality of life.
Memory Care Services
Assisted living and at-home care both offer memory care services. However, assisted living facilities are designed with these specialized needs in mind.
Some memory care facilities have color- or texture-coded walls to help seniors navigate the facility without assistance, or provide safe sensory areas that allow their loved ones to explore and take in nature.
There are a lot of things that factor into the decision of how to assist elderly loved ones. Take into account their individual needs, what makes them happy, and how either of these options might benefit, or interrupt, their routines.
To learn more about Symphony Senior Living's selection of services and what options we can offer for your loved ones, visit symphonyseniorliving.com/memorycare.aspx.
Symphony Senior Living is dedicated to providing comfort, assistance, and care to older Canadians, whether they join us in Assisted Living or Memory Care. We strive to provide kindness, care, and dignity to every resident who comes through our doors and reassurances to the people who love them. To learn more, visit us at symphonyseniorliving.com.