Exceptional Senior Healthcare & Support Services
At Symphony, we care for our residents as if they were our own parents, offering compassion and love to those who live with us and peace of mind to their family members. From the simple things like walking a dog or delivering meals during an illness, to help getting the day started (dressing and bathing) and managing medications, our senior care services are designed with you mind. Whatever your need, our friendly staff is there to lend a helping hand!
Our senior care team members are available to care for our residents 24 hours a day, 7 days a week. Symphony senior health care services provide an on-site visiting physician as well as many other health care practitioners. Staffing levels at Symphony are determined by the number of residents and their senior healthcare needs. The higher the numbers, the more staff we put in place. This is a unique senior care model that ensures we can meet the needs of our residents.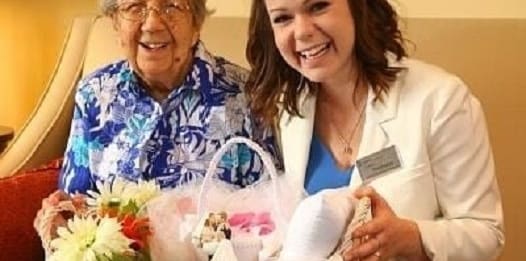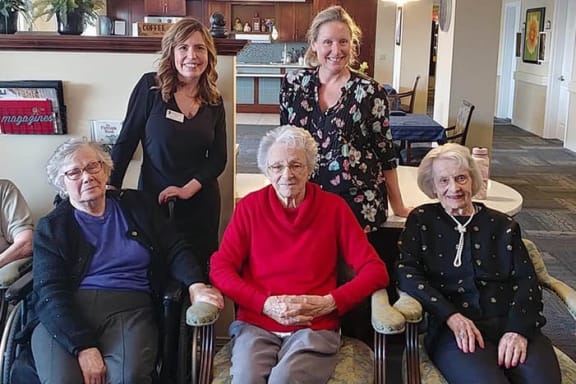 Our highly qualified staff can provide an extensive range of senior care services that allows our residents to stay within their home, even if their health needs change. This reduces the stress of another move for both the resident and their family. Most of our Assisted Living residents live very independently, but it is good to know that senior care help and support can be discreetly delivered to any resident's suite if and when it's needed.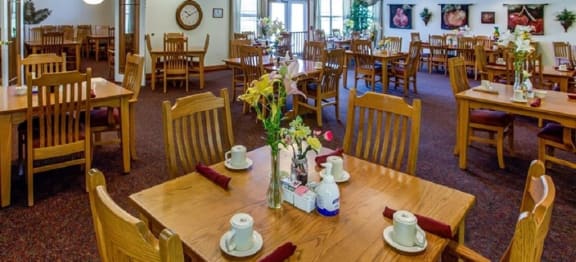 Typical Senior Health Services Delivered To Your Suite Can Include:
Assistance with bathing or showering
Daily cueing and assistance with activities of daily living, grooming, dressing and hygiene
Medication assistance service
Escort to and from meals
Assistance with mobility or transferring
Assistance caring for your personal pet
Companionship during a group or individual outing
Oxygen/rehab/wound dressing assistance
Continence management
Find out more about senior health services at Symphony, or find a senior living community near you.