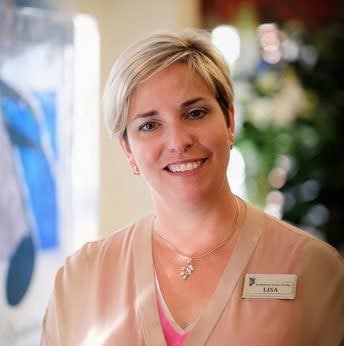 Lisa Brush
Symphony CEO & Founder
Welcome to Symphony Senior Living! Symphony was born out of my love for this industry and the desire to help people as part of my career. In 2008, I left a corporate position to start Symphony. Leading up to this was many years of work across Canada and the US in senior housing. I began my career 20 years earlier working for a smaller family owned operator; they were good corporate citizens in small communities and we delivered family style care in all our properties. We bring all of those experiences and those of our team to bare each and every day as we guide Symphony into the future and serve our residents and their loved ones.
I am especially proud when I hear families say these are the best years of my Mum's life or we wish we had found you sooner that is the ultimate achievement! Symphony has grown quite a bit since we started in 2008, but we have never wavered from our mission to serve seniors and their loved ones. What does this mean? It means that we come to work each and every day with the intention of exceeding expectations and continually looking for ways to improve the way we support and service our residents and their loved ones.
I founded Symphony on the belief of being present for others. This includes being present for our residents, their families and our fellow team members. To be present is to truly be with another person; whether physically, emotionally or both. It means to be fully there for another and less focused on ourselves. Often we can be present by just being there, listening, caring, seeking to understand perhaps sharing a smile, a touch or lending an empathetic ear. This is what defines Symphony.
We recently asked our team members Why do you like working for Symphony? and many of their answers were very similar; Symphony is my extended family or I enjoy coming to work every day because it doesn't feel like work and I love the residents! I was touched by their responses, but not surprised, as we always strive to hire individuals with caring hearts and do our best to make sure each community feels and looks like the home that it is to our residents.
At Symphony Senior Living, we pride ourselves on providing an exceptional living and working environment for our residents and team members. Symphony's culture is unique and rewarding, and we believe our greatest accomplishment is when our residents live well in their home with us. Our greatest reward is to be part of your chosen family, so please visit any one of our properties and let us show you why Symphony is different.
Kindest regards,
Lisa M Brush